Do you know which is Kamran Akmal's favorite IPL team? Well, the former belligerent batsman from Pakistan has just opened up about his favorite IPL team from the one and only famous Premier T20 league held in India, one that's often garnered attention for the huge sums of money it generates for dazzling cricketers when perhaps it should also be hailed for generating tremendous employment opportunities.
Anyways, let the critics be!
The fact is that Kamran Akmal, most remembered for his fiery and carefree batting, as exhibited in the limited-overs format has shared in one simple word about his favorite IPL team.
And truth be told knowing the answer about Kamran Akmal's favorite IPL team, one can't even say that it's one heck of a surprise. It's Chennai, for those who may not have guessed. In a recent chat on Twitter where several fans across the other side of the border from where Kamran resides asked him about his most admired IPL team, this is what Kamran Akmal had to say:
Chennai!
Recently, the Bangladesh cricket team announced that they would tour Pakistan. Probably, you may have noted the series in the context of a bit of a controversy when the veteran keeper-batsman Mushfiqur Rahim- who holds against his name no fewer than 10,000 limited-overs runs- declined to tour Bangladesh's neighbor.
But from a Pakistani perspective, the Bangladesh tour of Pakistan in 2020 wasn't perhaps the happiest one since the selectors decided to ignore Kamran Akmal.
The Cricket Times shared the following information pertaining to the matter and shared:
Akmal finished as the second-highest run-scorer in 2019-20 season of Quaid-e-Azam trophy, scoring 906 runs in 11 matches. He last played for Pakistan in an ODI against West Indies in April 2017.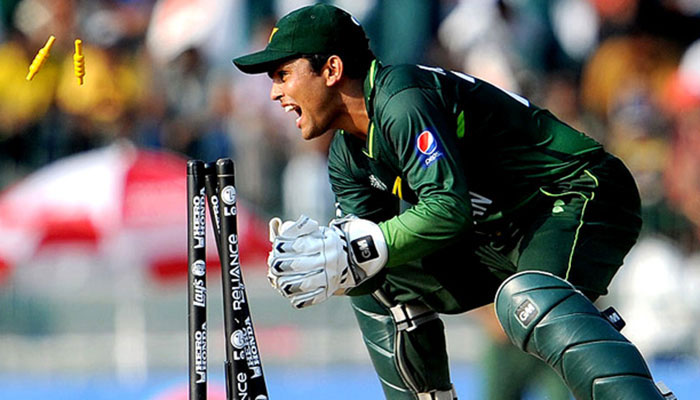 The 39-year-old is quite active on social media and often found interacting with his fans on Twitter. Recently, Akmal ran a 'Q&A' session, where he answered many questions posted by fans.
Now, it must be said that Kamran Akmal's discontent with the Pakistan board and selectors wasn't all that irrational or overstated. At the end of it all, Akmal's scored nearly over 6,000 international runs in the game when one considers all three formats of the game.
But that's not all. The questions asked of Akmal, the big-hitting former Pakistan opening batsman didn't just end with what's currently trending as a headline material: Kamran Akmal's favorite IPL team!
The right-hander, whose bat has produced over 3,200 ODI runs was also asked about his favorite fast bowler in the game. Now remember, during his time, which well, wasn't that long back since the batsman-keeper played the sport, (currently 38 years), there were several fast bowling tearaways in the game.
There was Shoaib in his own side while some of the quickest bowlers who often steamed in, charging from the other end included the likes of Brett Lee, Zaheer Khan, Jerome Taylor and the likes. Interestingly, during Kamran's playing days for the national cricket team, there was hardly any dearth of world-class spin bowling talent in the likes of Harbhajan Singh, Rangana Herath, and Sunil Narine had been playing the game back then too.
But coming back the perspective, Kamran Akmal's favorite bowler in the sport, right now, is none other than Australian express speedster Mitchell Starc and India's Jasprit Bumrah.
In fact, it was only a few hours back that the ever undeniably talented Bumrah picked up 6 vital T20 wickets against New Zealand while coming back to the side, at the back of an injury to his back.
Now that Kamran Akmal's favorite team in the IPL has been revealed, it's also important that the former close opponent to India shared some light on his favorite current batsman of the generation and now prices for guessing that one: Virat Kohli, who else?