The second ODI of the ongoing series between Bangladesh and England saw two ugly moments between the players of both the teams . Cricket is said to be the gentleman's game but looks like the celebration of Bangladeshi cricketers made England player forget that.
First, it was between Jos Buttler and Mahmudullah, when Buttler struck in front with the leg-stump exposed, the umpire gave him a clean chit. Buttler turned towards them and clenched his fists then Mahmudullah asked for the third umpire's decision and Buttler was dismissed. Bangladeshi fielders started celebrating the wicket which was a natural reaction but Buttler took it on his ego and started walking aggressively towards Mahmudullah. The umpire came in between Jos Buttler and Mahmudullah and separated them.
Watch The Video Of Full Incident Here:
https://www.youtube.com/watch?v=C-wBPN9yjoE
(Video Courtesy: youtube.com )
After Bangladesh achieved the victory, the customary handshake between both the teams was going on when English players and Bangladeshi cricketers indulged in an on-field spat. Few heated words between England's all-rounder Ben Stokes and Bangladesh's Tamim Iqbal were exchanged during the handshake. Shakib Al Hasan came in and separated both the players.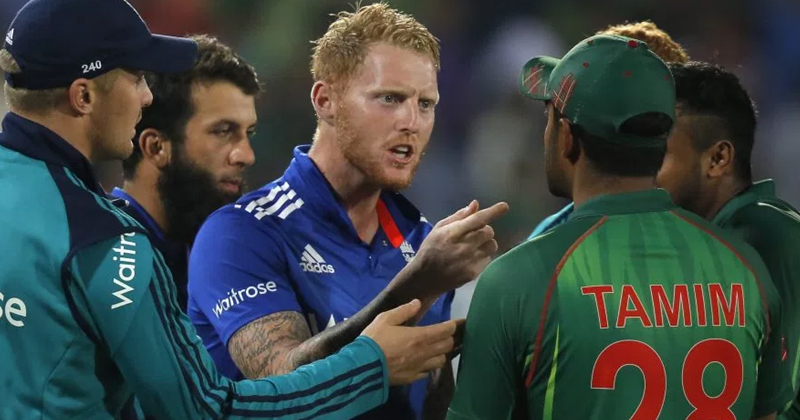 Bangladesh produced a sheer display of bowling in the match as they restricted England to a score of 204 runs and won the second ODI match by 34 runs.
We understand that losing can mess up with your mind but as world class players they should have controlled their anger.
10 Oct 2016
Avni S. Singh