When Jason Holder was made the captain of the West Indies, the mild-mannered Barbadian being brought in to helm the leadership of a team that was in disarray, there were concerns.
Not only were there concerns surrounding the relatively experienced captain of a side that was, let's face it, going nowhere but there were concerns that the man they'd asked to wear a 'crown of thorns' didn't really exhibit a game that was worthy of significant attention.
It's not that Holder, a double-century scorer from the recently-concluded Barbados Test, couldn't bat. It's not that the medium pacer couldn't take wickets. Jason Holder could do a bit of both and perhaps in here lay the concern. He could contribute to a side that was waning in international cricket given his natural flair for all-round abilities but only modestly. There were concerns about his own game which one can't say were unfounded considering the lanky Bajan hadn't played a great deal of international cricket anyways.
So where's he today?
A few hours back, it wasn't an Indian, Australian, Kiwi, Sri Lankan, South African-we can name all Test playing nations and it wouldn't help- who topped the ICC Test all-rounder rankings. And the man whose name featured opposite the 'numero-uno' rank was Jason Holders'.
In becoming the first West Indian since the legendary (and truly irreplaceable) Sir Gary Sobers, Jason Holder has achieved a feat that many would've deemed impossible given the usual shambles one finds the West Indies cricket team in and given how circumspect one really was on Holder's ability to augment change.
Having said that, how does Jason Holder fare in international Test match cricket?
In 2018, believe it or not, Jason Holder achieved a feat so rare for a West Indian bowler and impressive in the game at the same time- since flat appreciation leads none anywhere- that it could've inspired a literary salutation: the unsung hero of the West Indies cricket. Or, let's say, something like that, for the lack of a better expression.
Bowling just 150 overs, he took 33 wickets, which included 4 fifers and 1 tenner (10 wicket-haul). In so doing, Jason also found a way to trouble batsmen, putting a tight lid on the runs by bowling 38 maiden overs.
And that's not the end of it.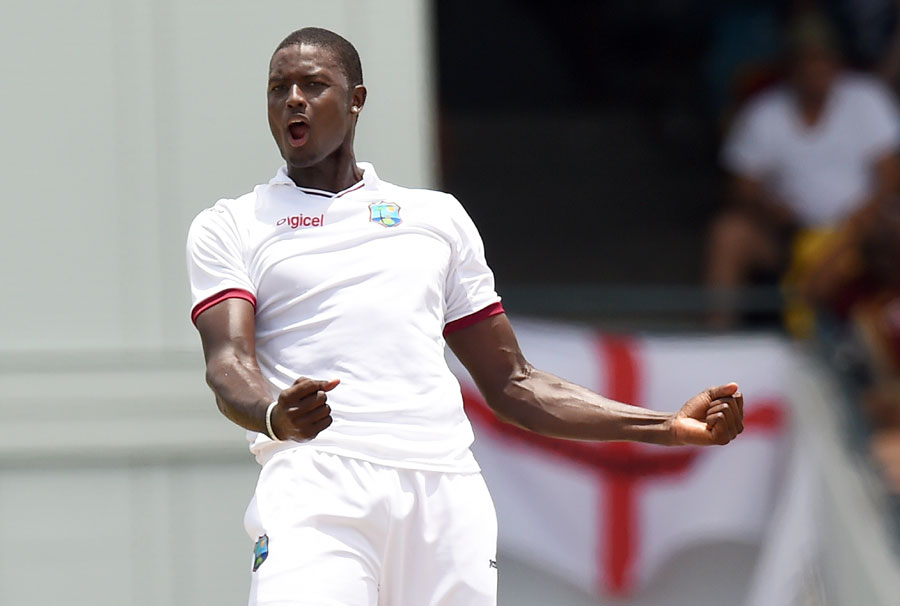 The West Indian captain's bowling average was 12.3 with a strike rate of 27. Batsmen of the world and heck, there were quite a few top class names he was up against- Virat Kohli, Cheteshwar Pujara, Tamim Iqbal, Shakib al Hasan, Dimuth Karunaratne, Dinesh Chandimal among the many- were able to steal only 409 runs from his bowling.
But to make the most of his sensational Test (all-round) form, Holder's batting, often a subject of acerbic criticism given how that lazy footwork coupled with his funny ability to offer a catching practice to close-in fielders calls time on his stay at the crease, improved massively.
For, quite simply, there's no other way to put it.
In 2018, Jason Holder didn't strike runs; he struck loads of them considering an overall Test batting record that had it not been for the last year's exploits may have appeared 'mild.'
From 6 Tests, the right-hander collected 336 runs, including 2 half-centuries, and an overall strike rate of 60 plus. In five-dayers, for a lower-order batsman, that's not too bad, is it?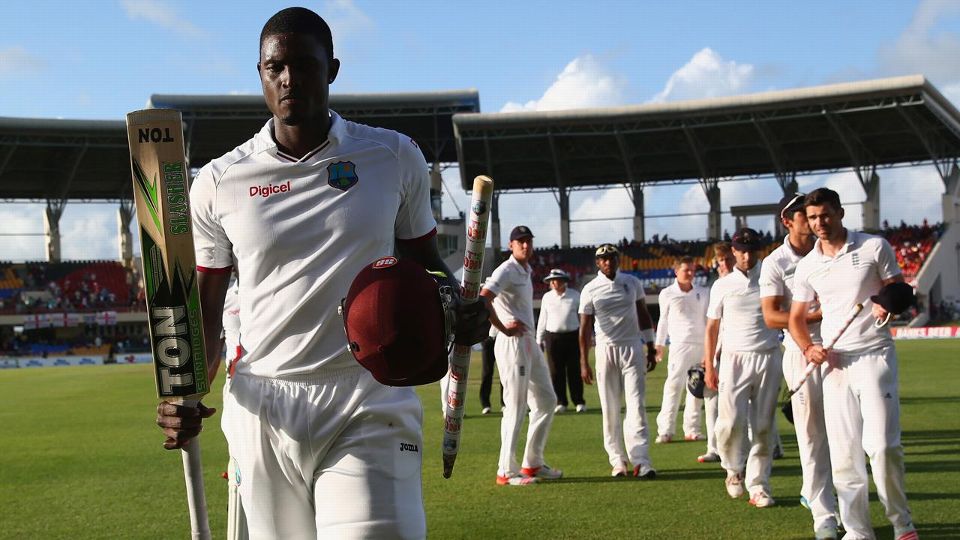 Implicit in Jason Holder's efforts on the 22 yards were the key partnerships he was able to concoct with a familiar presence in the middle; Shane Dowrich, the West Indian Test wicketkeeper, another quietly impressive personality that continues to impress.
It isn't that Holder didn't face quality bowling attacks. In India, he struck a fighting 52 off 92 albeit in a losing cause at Hyderabad wherein he countered Umesh Yadav, Kuldeep Yadav, and Ravichandran Ashwin.
But that was toward the close of 2018. Previously, at home, Holder looked set and confident against both pace and spin, the latter, often troubling modern stroke-makers of his side, when he countered the likes of Dilruwan Perera and Rangana Herath in that solid 40 and 39 in the Trinidad Test, the first of the three-match series which the West Indies won comfortably without breaking into a sweat.
Against the pacers, Holder's usually docile mannerism of dealing turned feisty as he was found punching some down the covers and on other occasions, simply flicking the one's bowled at a great length at the legs toward the mid-wicket boundary. We saw that against the likes of Lakmal and Kumara, and later, versus Shami and Umesh Yadav.
All that said, as 2019 has only just begun, the vastly improved Jason Holder, whose batting and bowling seem more sorted than they ever were, him averaging a respectable 33 and 28, respectively, there's been an early indication of his caliber courtesy that fluent 202 at Barbados, also his homeground.
So is this a sign of things to come? We shall let Jason and the future decide that one!