You can either love it or hate it, but Chennai Super Kings has been a lifeline of Indian Premier League and a major reason for this is the presence of MS Dhoni in the squad. In the eight season they have played in, the franchise has reached in eight playoffs, four finals and has won the title twice, making them 'The' constant franchise in IPL history.
Coming to IPL 2018, you will once again fall for MS Dhoni's magical sixes or might even call them match-fixers, but the 'Thala' is coming back in its Lion jersey to once again don the skipper's cap and lead CSK in IPL 2018, the eleventh edition of this T20 league.
Yes, you read it right. MS Dhoni has been retained by CSK for the upcoming edition of Indian Premier League.
For the unknown, under the inspiring leadership of MS Dhoni, CSK had built a team of superstars with the former Indian captain's great foresight and scouting in auctions, along with rules that aided teams with heavier pockets such as retention with no purse deductions.
In a landmark judgment in July 2015, Chennai Super Kings and Rajasthan Royals were suspended from the league for a period of two years in relation to betting and spot-fixing scandals. Subsequently, players of these two franchises were divided into Rising Pune Supergiant and Gujarat Lions for the next two editions of the league.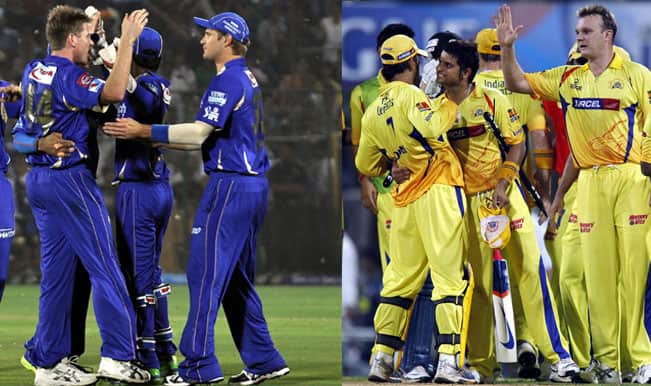 As for the IPL 2018, the initial plan was simple that these teams would enter the mega-auction with a clean slate, however, the idea faced fierce opposition as the brand value of the teams was in question.
After a couple of meeting with the governing body, CSK was allowed to bring back some of their superstars for IPL 2018 to don the blazing yellow once again while they had the options of MS Dhoni, Suresh Raina, Ravindra Jadeja, R Ashwin, Andrew Tye, Dwayne Bravo, Brendon McCullum, Dwayne Smith and Faf du Plessis to choose from.
According to recent reports, along with MS Dhoni, Chennai Super Kings have also retained Suresh Raina for the IPL 2018. The former CSK skipper and the prolific left-handed batsman were the icons of the Chennai outfit, who scripted several memorable victories for the two-time IPL champions.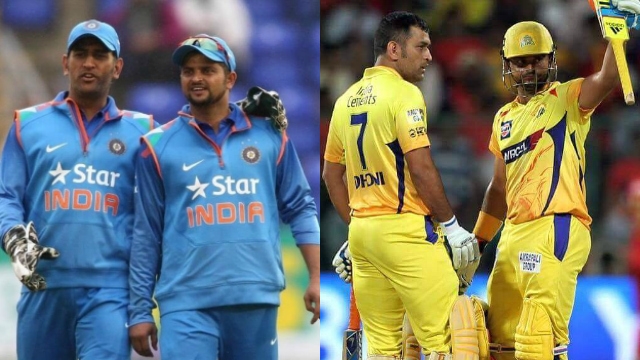 On the other hand, CSK is yet to name their third player who is to be retained before the deadline of January 4.
Although Suresh Raina is out of form as far as his Indian cricket team endeavors are concerned, he is undoubtedly an IPL legend and one of the greatest Indian batsman in T20 cricket. MS Dhoni, on the other hand, still continues to be a vital cog for the Indian squad.
The Indian Premier League governing body recently announced that each franchise can retain up to five cricketers using a combination of pre-auction retention policy and Right to Match (RTM) cards.
If a franchise doesn't opt for a pre-auction retention, it can opt for RTM cards to retain a maximum of three players instead of five.
Everything said and done, MS Dhoni was indeed an essential part of the CSK side and since he has been retained by the franchise, we can do nothing but expect him to finally take on the captain's responsibility, once again.