IPL 2017 is just hours away from the official kick-off on 5th April and our anticipation is reaching new heights every second of the every minute of the every hour we have waited to witness the 10th edition of the Indian Premier League 2017.
IPL 2017 will be as much about the cricketing action on the field as it will be a carnival for the fans on 5th April, 2017. The opening ceremony of the cash-laden league will be held in the backyard of the defending champions, Sunrisers Hyderabad.
A total of 60 matches will be played in IPL 2017 which will be spread over a span of 47 days, and the final also scheduled to be played in Hyderabad on 21st May. This season, IPL is also returning to Indore for the first time since 2011 and the organizers are leaving no stone unturned to make the month and a half long tournament, leave us with a memory to cherish all our lives.
Also Read: 5 Players Who Will Miss IPL 2017 But We Wanted To See Them The Most
Although the IPL 2017 hasn't had a good start with players like Virat Kohli and KL Rahul being completely ruled out from the tournament but as the saying goes, 'Show Must Go On', the whole schedule has been finalised and here is the list of IPL 2017 Schedule And Fixtures.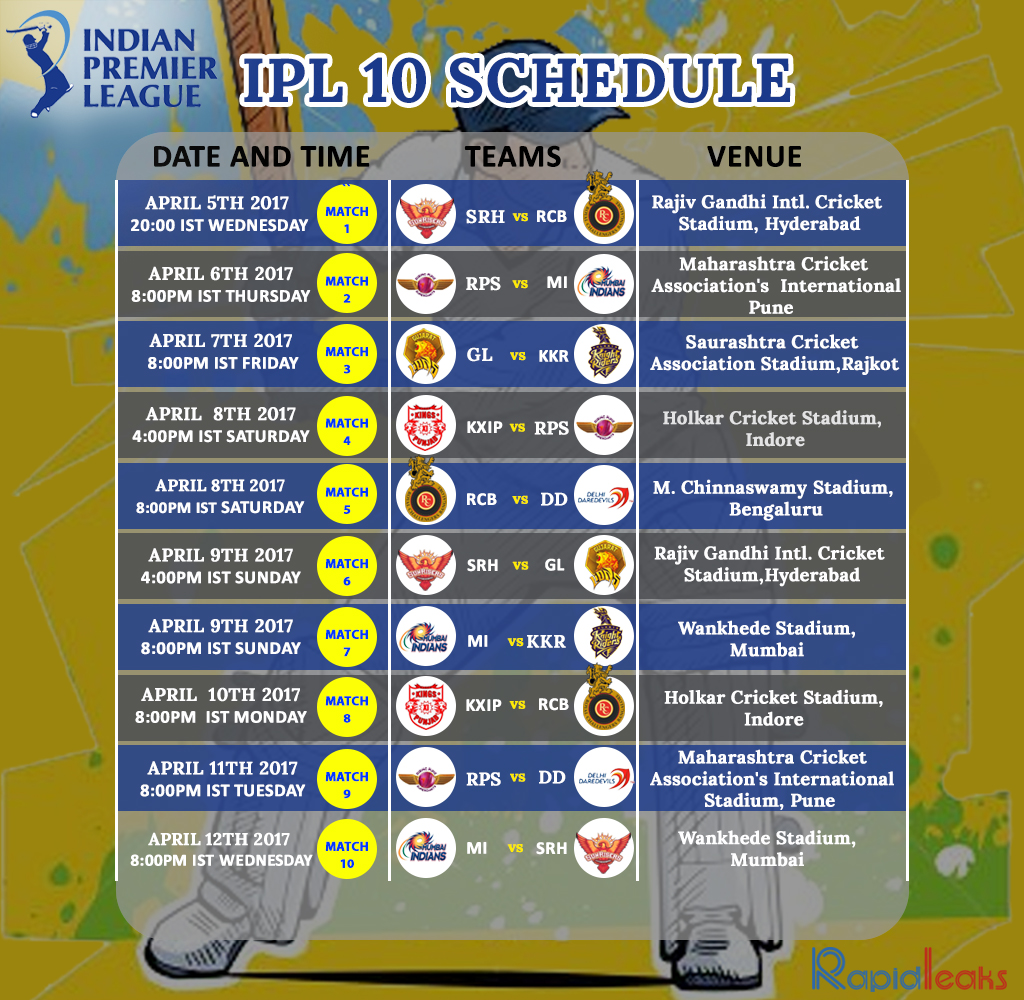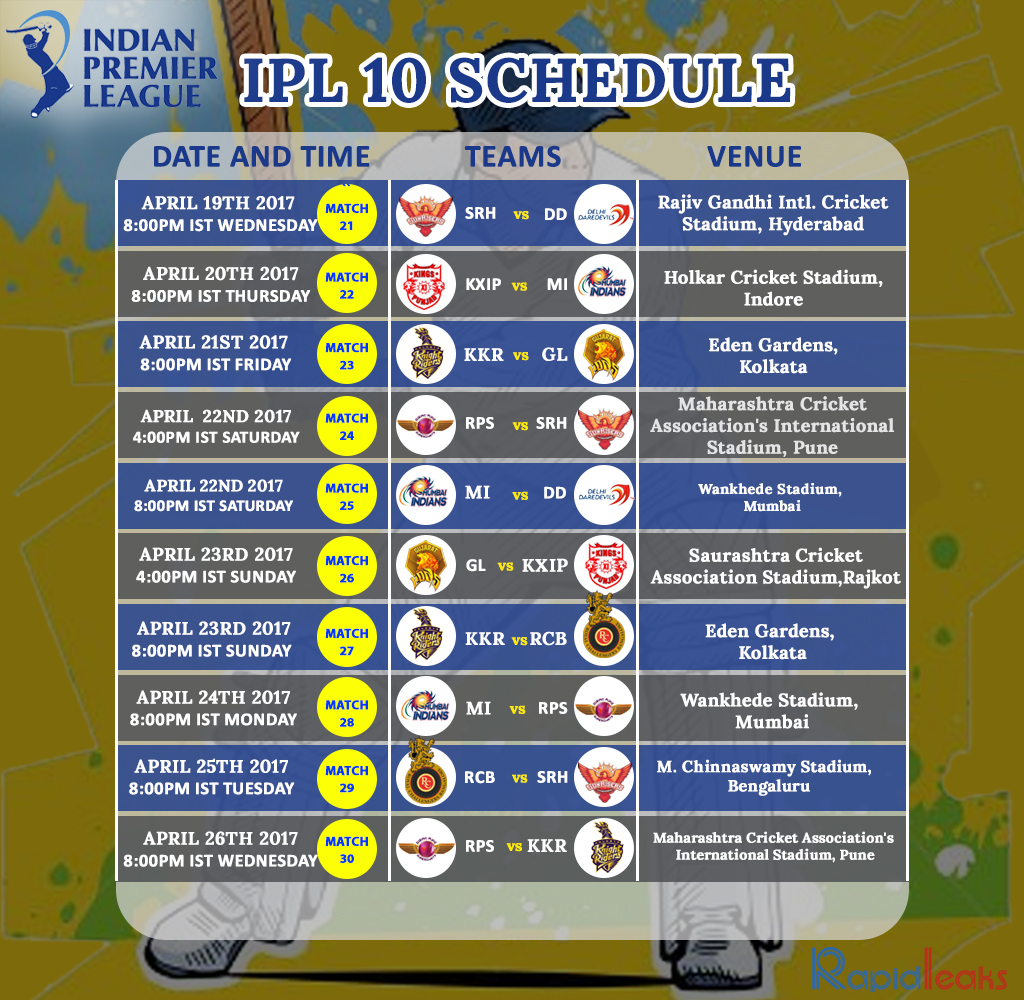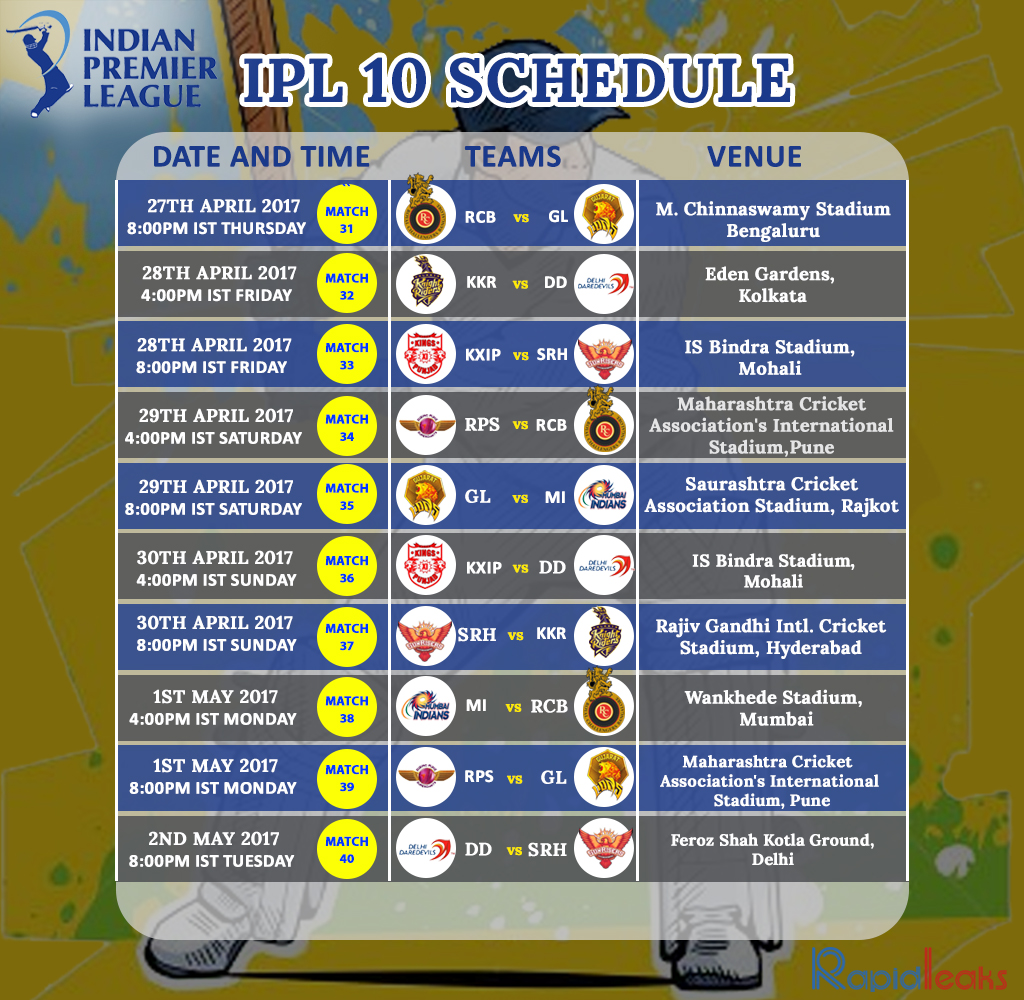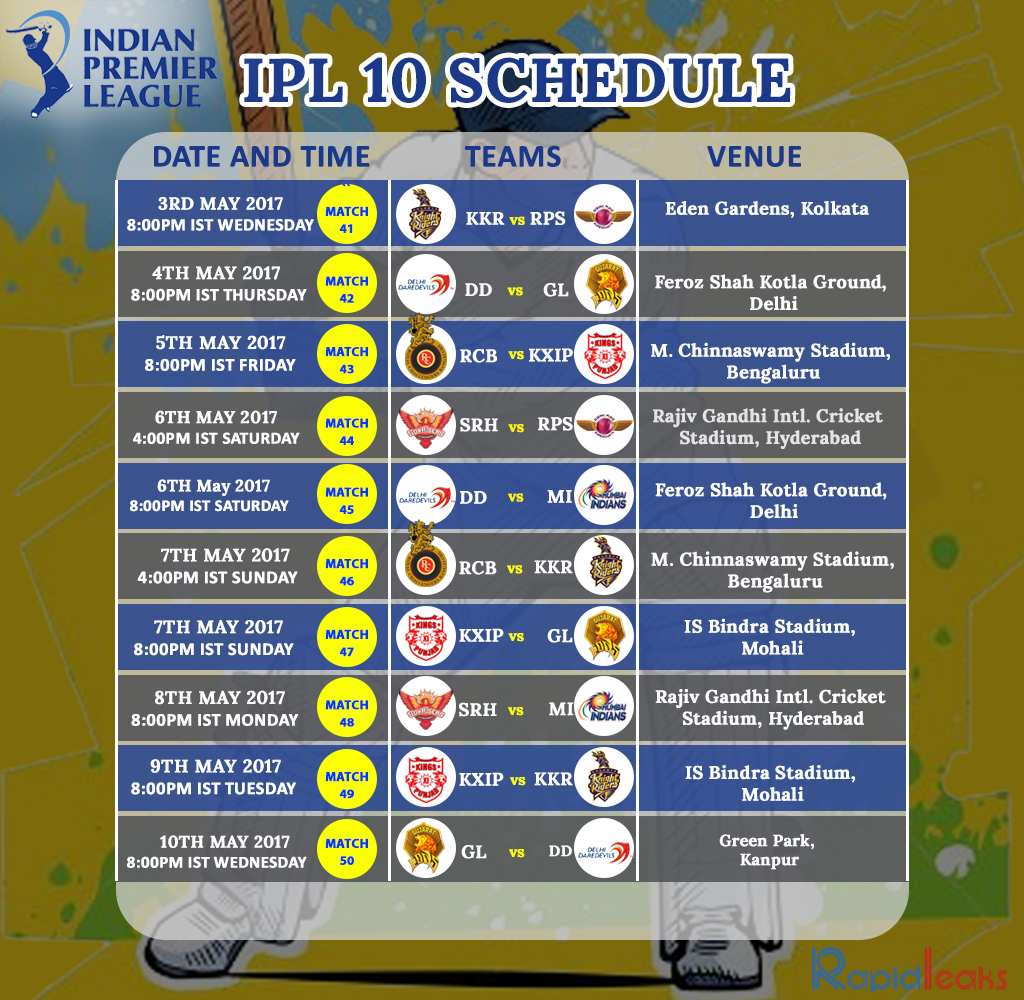 After the long and tiring home season, it's time to fasten your seatbelts and enjoy one of the biggest cricket leagues the world has ever seen. Eight franchises, uncountable players, jaw-dropping talent from around the world, man, this can't get better than this!!