IPL 2017 Match 40, DD vs SRH: Yuvi shines again but Delhi ticks all the right boxes.
IPL 2017 couldn't have been better than it currently is, with teams other than the top four fighting to keep their qualifying chances alive and players finally finding their rhythm on the ground. DD vs SRH was also a similar event where we witnessed the comeback of India's finest hitter and Delhi Daredevils finally getting their combinations right.
Delhi Daredevils won the toss and opted to bowl first at the Feroz Shah Kotla stadium, Delhi which definitely came as surprise to many. The host trusting their bowling attack despite losing the last five home games was a strategy worth clenching your hair but when we saw Sunrisers Hyderabad's lineup, pieces started to align.
David Warner opted for four bowlers and which meant that they had to register at least 180 runs on the scoreboard in order to defend their standings. And that is what they did.
Shikhar Dhawan (28 off 17), along with David Warner (30 off 21), gave a steady yet aggressive start to SRH adding 50 runs in just 5 overs before the skipper was clean bowled by Mohammed Shami.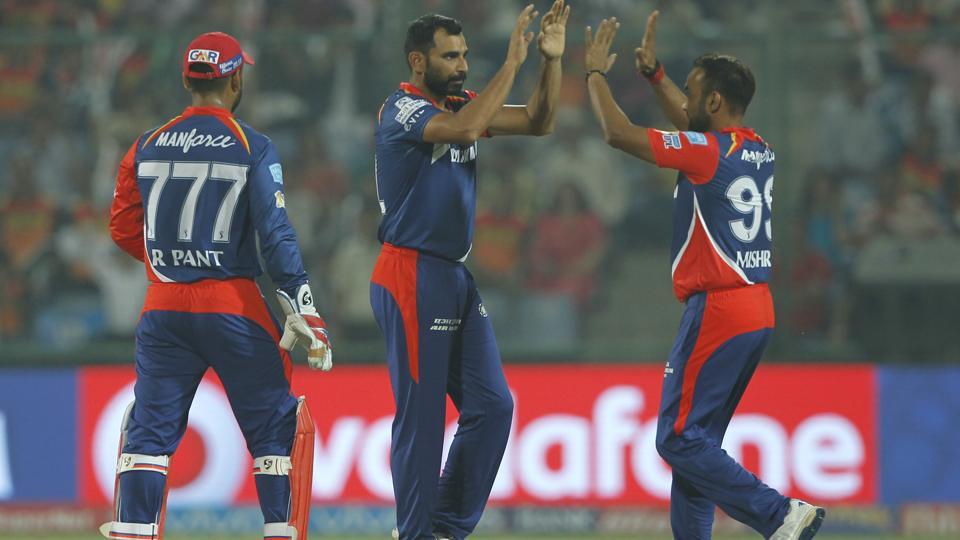 Dhawan too went back in the 9th over making way for Yuvraj Singh on the crease. Considering the latter's current form it seemed like giving a target of 180 runs was easy said than done for Sunrisers Hyderabad but something magical happened.
We all know Yuvraj Singh for his huge sixes which we haven't seen for a long time now but IPL 2017 gave us one of the most memorable moments of the year.
Yuvi hit a solitary six but it was the boundaries that left us spellbound during his knock of 70 runs off 41 balls. There was a classic mixture of caution with aggression and his grounded shot was going like an arrow towards the boundary line.
It was this shot where it all started
The elegance that was dripping from this strike was just the trailer of something even great and then started the game of teasing fielders. As Kapil Dev says, the best boundary is the one that forces a fielder to run towards the ball but he never manages to stop it.
And Yuvraj Singh hit more than a couple of such strikes during his innings. Let's relive that elegant half-century.
Sunrisers were able to register a respectable total of 185 runs, but Delhi Daredevils emerged as the better and well-balanced side during IPL 2017 Match 40, DD vs SRH.
There was not even a single player who came to bat, that had a strike rate of less than 125 which literally helped the host keep their play-off dreams alive. The most substantial knocks were played by Karun Nair (39 off 20) and Corey Anderson (41 off 24) which coupled with Mohammed Shami's bowling figures of 4-36-2 was enough for Delhi Daredevils to register a 6-wickets win over the defending champions.
This result means that Delhi Daredevils now stands at the sixth position with 6 points and in order to reach the qualifiers, they need to win every single match from now on and that too with a considerable margin.
As for Sunrisers Hyderabad, they are still at the 3rd spot with 13 points under their belt and Yuvraj Singh getting in the mix of runs will definitely help them stay at the top four and fight to defend their title in IPL 2017.