India's loss to England will not be forgotten ever by the Indian cricket fan. Of course. Not hard to understand why?
Isn't it?
Probably, if you are next to an Indian cricket fan right now, you'd expect better than one throwing the television, or blast away anything that lays in sight.
Surely, the Indian fan is a mature, grown-up lot.
You'd expect something that measures as a modest resistance, nonetheless in the wake of India's loss to England.
But, wait.
You got it all wrong. Never under estimate the angry, powerful Indian Cricket fan:
The Indian cricket fan is probably the most mysterious thing born on the planet earth since Salvador Dali's moustache, Marilyn Monroe's murder and the Bermuda Triangle mystery plot.
Do you think this is crap? Well, for most it may seem like.
Let's try and flush that one and prove a point.
A few years ago, Mumbai was the scene if you wanted to understand what the meaning of a god truly is. It was Wankhede where crowds had gathered in a number that one sees either in a funeral procession or during a global music festival, of the kinds one sees at the Burning Man.
Of course, you need not guess for a second what that was.
Sachin was playing his final game. He made a 70-odd something and bade farewell to the game that made him a champion, gave the sport arguably, it's greatest batsman since Sir Don and, in turn, presented the Indian cricket fan with a figure hailed as a God.
The only person who didn't cry on the idol's retirement was either the rich billionaire who's got nothing to do with cricket or the poor rickshaw puller who has no time to entertain himself.
The Indian cricket fan, understandably so, had filled buckets of tears. It did seem, 2013 wouldn't need rainwater harvesting.
But a query was soon urged akin to a newspaper advertisement. The god of cricket having retired, it was suggested Indian cricket needed another role-model batsman. But the fan also put forth a realisation; a sad one at that.
There would not be anyone now from India who would come close to Sachin.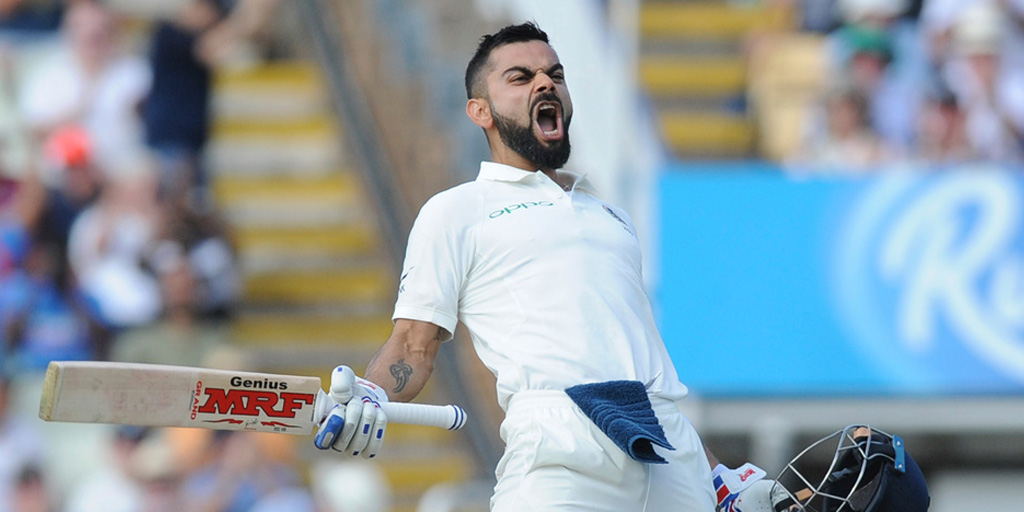 Soon, the fan moved over from his own self-admission and embraced Virat Kohli. Today, you cannot possibly enjoy a morning cup of coffee without reading a piece on Virat, you cannot function in cricket minus the bearded belligerent bat and you possibly cannot identify the Indian batting line-up minus the aggressive superstar.
But of course, it still doesn't prove the Indian cricket fan knows a thing or do about moving on from his own verdicts, isn't it?
Here's another fact. A year earlier to Sachin's exit, another batsman bowed out. The Indian fan had he had his way, might have asked him to rescue planet Earth from environmental challenges. The man was, after all, so dependable. But when Dravid departed, the fan instantly pointed to the "giant boots."
For him, none would fill them, ever. Inside a year, when Cheteshwar Pujara struck a double-hundred, batting on eventually for 206, they said, India found a Dravid-replacement.
Things actually went rather optimistic henceforth. In another year, with Rahane playing as well as he did then for Rajasthan in the IPL, while also striking runs in both formats, a bold declaration was served.
It was as if a minister declared intent to form a government despite a hung parliament. There was to be competition for the number 3 spot.
Who was the next Wall, the fan asked, between Pujara and Rahane?
Surely, that still doesn't prove that the ever-loyal Indian cricket fan, for whom nationalism means painting the tri-colour on the forehead and chiding Pakistan for whatever reason everywhere- Kotla, Eden Gardens, Wankhede et cetera- is a pro at forgiving and forgetting, isn't it?
We fast-forward to finding Pandya making his Test debut at South Africa.
Immediately, Kohli who committed hara-kiri by not informing the cricket loyalist back home on picking the more boisterous of the two Pandyas, finds the fan riled up.
Social media seethes in anger. Why the heck has Pandya been picked, the retorts are out there?
Soon, Pandya strikes a 93.
He's the darling the very next day in the media. Luckily, comparisons with Kallis haven't begun flooding mailboxes.
Whether Pandya is the next Watson or not, there's hardly a confusion.
Facebook, meanwhile, births some appreciation groups, that are more to do with Pandya's constantly-changing hair.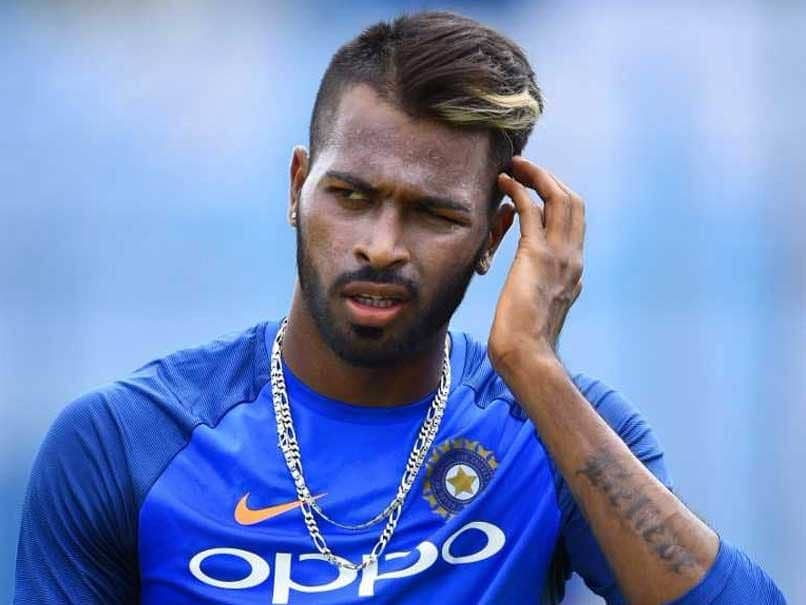 Meanwhile, a few months down, post the IPL juggernaut, when the fan gets tired of booing Dhoni the focus now shifts back to Pandya. It's in England. India's loss to England in the opening Test hasn't really gone down well with the fan.
Once again, you can't blame the fan, of course.
After all, apart from excelling in calling other fans' names, those who supposedly don't agree to rants or petulant cries in the wake of a Dhawan, Rahul, Rohit failure, the fan's always been there with Team India.
So what if the realisation- that prayers and pleads to almighty do not yield in match wins- hasn't yet kicked in?
At Trent Bridge, Pandya reverts back to those who hadn't yet compared him to Sir Sobers by taking a five-for.
Can you guess what happens next? Because, if by now you can't then you aren't a true follower of the game?
Of course, Indian cricket has witnessed the birth of a new modern sensation. He keeps his hair at once place but never in one colour. He can hit the fifties at will and take batsmen's timber away with the gushing wind.
On a serious note, Pandya did all he could have. He answered his critics. But to his utter dismay, a batting failure, at the fourth Test, The Rose Bowl, sees him become a trending hashtag on Twitter.
What does the Indian fan say now?
"What is Pandya really doing in the team"
Somewhere, the rationalist, who knew that Pandya was but a newborn in the sport, at best, a talented youngster but not even close to Shaun Pollock's or Carl Hooper's all-round skills breathe a sigh of relief.
Thankfully, Cheteswar Pujara ducked under cover for there may have been half a dozen fully-loaded Scud-missiles coming his way, had 'Dravid.2' not have made 132*.
Thankfully, Pujara's heroics, to which the fan had already readmitted his immense love, saved him the day.
But where the present moment stands, life doesn't look all that well for Pandya, who until, the day before yesterday, should've been inducted into the ICC Hall of Fame if the fan would've had his way?
An afterthought:
God can be cruel and cricket can be bitchy, at times, or so thinks the Indian cricket fan. He's not content that India have produced a man who, if cannot overtake Sachin, possibly match his greatness with the bat.
The Indian cricket fan doesn't appreciate the fact that even in Dravid's departure, blokes like Pujara, who until a day back was a subject of an appreciative meme, have still made Test cricket batting worth its salt.
The problem with India's loss to England isn't as much about how will India now perform in what remains. The troubles lay elsewhere: what can Indian cricket possibly do for a not yet endangered species that can prove, by virtue of its confused existence, as to why chameleons cannot change colours as best as the human form can.
All it takes, at the end of the day, for this breed here, is the power of troll and assumed identities of cricketers, that are freely self-anointed.
Still, need proof?
Being non-emotive and restrained isn't exactly this breed's strength. It will not stand up to applaud an Indian opposite number's remarkable performance but it will surely pelt stones and even consider black-colouring a cricketer's home, in the event of a failure.
The fan had hailed Ashwin as an all-rounder when he was, at best, an occasional scorer.
Yet, Ashwin's 3 wickets in the match mean nothing but his abysmal batting according to the fan, when he scored 25, third-most, mean he should be chided.
But does that also mean the moustache-twirling and thigh-embracing Dhawan will live another day where the fan stands? Does that mean a failure of Rahul in England will be pardoned in lieu of his metrosexual personality, marked by heavily tattooed arms?