The moment Indian Premier League's tenth edition came to end with Mumbai Indians claiming their third IPL title, Chennai Super Kings announced their comeback on Twitter, however, officially, it's the 14th of July when their two-year ban came to end and they have already hinted towards bringing back MS Dhoni to the squad.
Yes, CSK is back and the franchise, which was known for being led by one of the greatest ever Captain, MS Dhoni, is looking to bring back the core team together after they, along with Rajasthan Royals, were banned following the 2013 betting scam.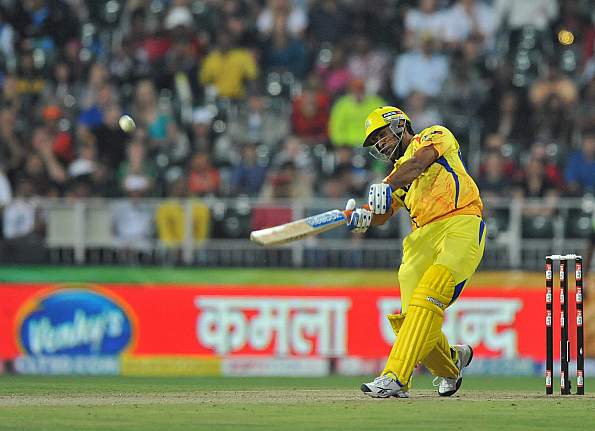 With the ban coming to an end on Thursday, the two-time champions are back in the fold. Indian Premier League will enter its 11th edition next year and Chennai Super Kings' management is planning to rope in the same staff the franchise had in 2015 when they lost its last IPL match to current champions Mumbai Indians in the final.
Former New Zealand skipper Stephen Fleming had been their head coach for a few years, while Andy Bichel (bowling coach), Steve Rixon (fielding coach) as well as analyst Lakshmi Narayanan comprised CSK's support staff for quite a few years in the Indian Premier League.
K George John, one of the directors of CSKCL said, "For us, loyalty is very important. That has been our strength over the years. Although we haven't yet taken a final decision on the support staff, we are definitely thinking of retaining the old support staff".
John also highlighted the fact that despite their absence from Indian Premier League for two years, Brand CSK "hasn't taken" a hit, in fact, they have received a lot of interest and support from sponsors as well as fans.
While talking about the upcoming TNPL where Chennai Super Kings will be playing for the first time in two years, John added, "We look up to this TNPL campaign for conducting some interaction sessions. For example, if Matthew Hayden is here then we can plan a CSK get-together. We are still figuring out other options".
As for the CSK-MS Dhoni reunion, which is what fans are most excited about, the former Indian captain's contract with Rising Pune Supergiants will expire later this year and Chennai Super Kings will leave no stone unturned to bag an opportunity for playing in the lead of MS Dhoni.
This also means that MS Dhoni, after giving up the International side's captaincy, will be seen, for the first time, in a role of a skipper, which in itself might trigger goose bumps among his fan base.
K George John has clearly said that the franchise love to play the Indian Premier League's next edition with MS Dhoni but they haven't forwarded the proposal to the player himself. But he added, "If we are given an option of retaining a player, it will definitely be Dhoni".
Although the retention policy for the next Indian Premier League is yet to be decided by the BCCI, but fans are already excited with the possibility of an open draft and KKR-Owner Shahrukh Khan has already cleared his intentions of bidding big for MS Dhoni and CSK will have a tough fight if retention policy is scrapped for the next IPL season.
As for the fans, MS Dhoni still remains a brand which helped CSK rise through the ranks and RPS' decision to make Steve Smith their captain didn't go down well with the fans. It is almost certain that if Chennai Super Kings somehow manages to bag the services of MS Dhoni once again, he will be leading from the front and it will be a dream come true for the fans.