It could be a senile incident. A random occurrence. It could even be a poor joke. Or, if it must be said, it could be a vicious ploy to hurt the sentiments of those involved. One just hopes that it is not something malicious in the makings. But here's what's shocked the cradle of the BCCI and the ICC.
Apparently, a mysterious E-mail popped into the inbox of the Pakistan Cricket Board- PCB- suggested that the Indian Cricket Team- which is currently touring the West Indies, where it has already participated (and won) in a T20 and ODI series and awaits the beginning of a 2-match Test series- is under threat of an imminent attack.
What's surprising is that the e-mail appeared in PCB's mailbox and not in BCCI's mailbox. Was this someone deliberately trying to make a joke out of nothing, just to enforce a wave of terror?
So far, no clues whatsoever!
The Pakistan Cricket Board received the mail on August 16 and since then, hasn't wasted any time whatsoever in forwarding the same to the ICC's account. What's even more surprising is that there has been no mention of any terror group or major terrorist organization that is planning to strike the Indian Cricket team, as alleged in the content of the mail.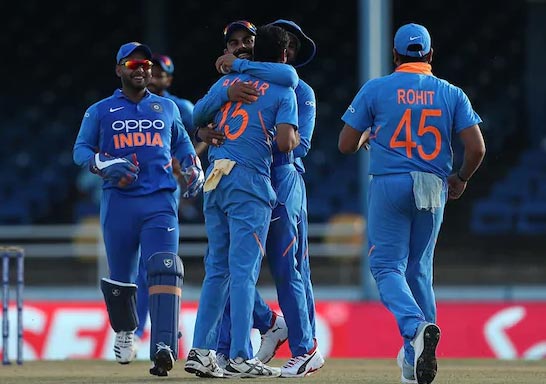 Soon after the mail reached the ICC's account, the Indian Cricket Board also received a copy of the said email. That said, soon after on Sunday, the BCCI alerted the Times of India about the content of the vicious email which carried a pretty direct message: kill Indian cricketers.
In addition to the above, the BCCI also alerted the Union Home Ministry about the said development, which furthermore, spoke to the Indian embassy in Antigua- where the First of the two Tests is slated to take place on August 22- to inform all of the development.
While there was no response from the ICC, the Pakistan Cricket Board did offer a reply, rather a bland one that stated, "PCB does not comment on the safety and security issues." But from the face of it, it seems that the contents of the e-mail are bogus. And that there doesn't seem to be any truth to the content of the e-mail.
Moreover, the Caribbean, where the Indian Cricket team is stationed currently is a happy and laidback place, untouched by terrorism or anything life-threatening to that regard. Let's just hope that all who play cricket and outside it remain safe and at all times.