An 18-run win over Bangladesh, a 17-run win over the Australians- what lies ahead for India Women's Team at the 2020 World Cup clash against the White Ferns?
As India seek a hat-trick of wins, aiming to get the better of one of the 'teams to beat'- if one might put it that way- considering the White Ferns in T20s are currently as menacing as the idea of running into a grizzly bear in the wild, a lot is at stake.
This not only goes for the India Women's side. In fact, it also concerns for Sophie Devine's White Ferns with both teams having, thus far, emerged unbeaten and upbeat in a format where scoring runs hasn't really been that easy and where the spinners are on the hunt.
But make no mistake. While beating Australia was certainly a thrilling feat, the Australians being a top-notch force in the game, not to mention being mighty on home comfort, India's massive moment of achievement will come by beating the White Ferns.
This is for the simple reason that for a team that boasts of a wide array of match-winning talents, not to mention a fine balance between youth and experience- Katey Martin, Amelia Kerr, Jess Kerr, Suzie Bates- the runners up of 2009, 2010 are being led by a behemoth in Sophie Devine, whose murderous destruction of opponents is about as thrilling for fans as it is scary for the onlookers.
Take the 2019 WBBL league for an example.
Not only did the Porirua-born smash 769 runs, which were the most in the edition, the most ever by a Kiwi batter in the Australian T20 competition. But Devine's fantastic medium pacers- exemplified by 85 T20 dismissals, so far- clearly make her the one to watch, just as one would say she's the one who'd you'd love to quickly dislodge.
Take her lightly and she'll hit you out of the ground. Take Bates- the other familiar wrecker-in-chief easy- and you'll feel terrified akin to being chased by a bloodhound.
But rhyming is easy, cricket is difficult. Thankfully, as authors and fans, we can gladly wax lyrical from home comfort or wherever it is we lose our hair supporting our favorite teams from.
The real action, however, and the mortal dangers of being beaten and the palpable excitement that stems from winning can only be felt by those who face the music in 22 yards.
Correct?
So the India Women's team would know that the faster they get the better of New Zealand's "Smash Sisters" as they're called, the better would be their chances of getting through with the game.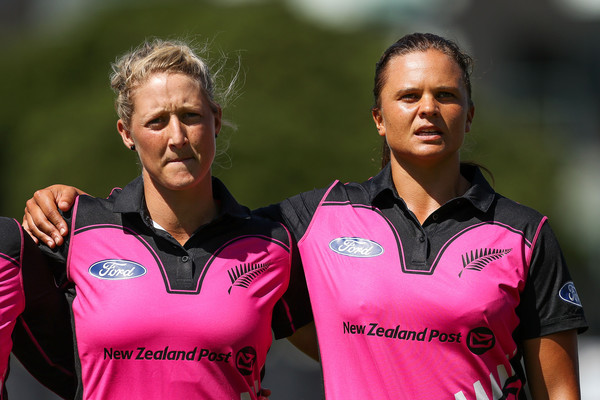 Better than I or anyone of us who seldom shy from holding a position of comment-making on this wonderful game, Harmanpreet and Devine would know best, well you'd certainly hope so, of what can be done and must if they're to come right on top of each other.
Nonetheless, never before has the need to get the better of Devine- New Zealand's weapon of choice- quickly has seemed greater.
Else, what might follow the Indians- and the Proteas Women can offer an insight- could be carnal destruction.
Look up the recent bi-lateral numbers from Proteas Women tour to New Zealand and you stare into an abyss of brutal assaults, waged by the very batswoman-captain whose team had been smashed by South Africans in the ODI leg of the series.
Who would've thought that the way Devine would respond, as only she could've- in the T20s that followed NZ's 3-nil drubbing in ODIs- would be a run-fest that culminated in 1 century, 3 half-centuries, and in all, 4 unbeaten match-winning knocks on the trot?
Let's begin with a few assumptions that, given India's uncompromisingly passionate and stellar run, so far, couldn't be far-fetched expectations of a side that's keen to win.
So here's what India should hope to do, as would fans of a team that's truly special
More runs by Shafali Verma
Give us runs, more runs, if you can. When you bat, the moment you express yourself the game appears a feast favoring batswomen (the possible exception being Heather Knight) even if so far it's the bowlers who've remained overjoyed.
Give us whirlwind knocks like your 29-ball-15 versus Australia or your 17-ball-39 against Bangladesh.
Give us something against the trio of Tahuhu-Kaspererk- and Devine herself, if you want. That should be special.
The Return of Mandhana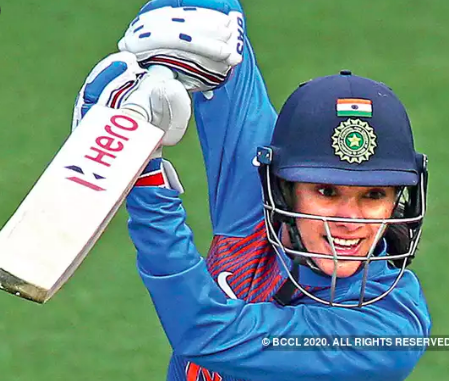 Now that you've returned o dear planner of downfalls of those who challenge India, the world seems a better place.
Can we expect a fifty now, Smriti? Can we go even bigger than say the 10-an-over start as witnessed versus Lanning's Australia?
Give us some runs. For being a fantastic beast of this game, you ought to.
Poonam- please deliver again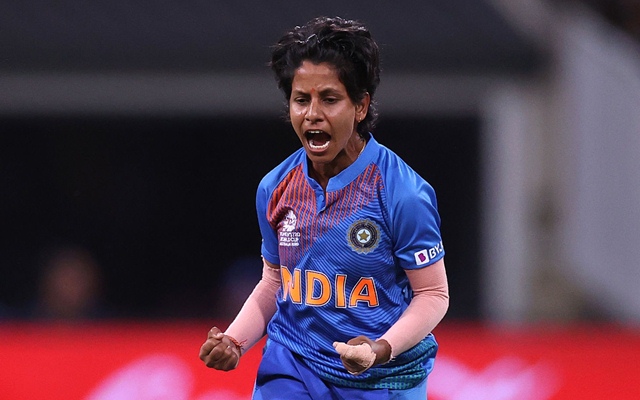 What'll be the most exciting prospect of the contest against White Ferns- it could be said- would be the point at which Harmanpreet unleashes her go-to spinner, incidentally, one after whom the world is raving at present.
Should Yadav get into the action straight away if the Kiwis bat or should Pandey and Sharma press the White Ferns' often free-scoring ways?
A lot will actually boil down to who bats first obviously and who the White Ferns decide to open their inning with?
Should Devine walk into the middle straight away, it makes sense to get Poonam Yadav (7 wickets already)- in red hot form- early. But should Priest or any among the troika of Katie Perkins, Maddy Green or Bates head out- India could well play the waiting game.
Who knows? It's all too bloody exciting to ignore- isn't it?
Oh, let's get Sophie out sooner than later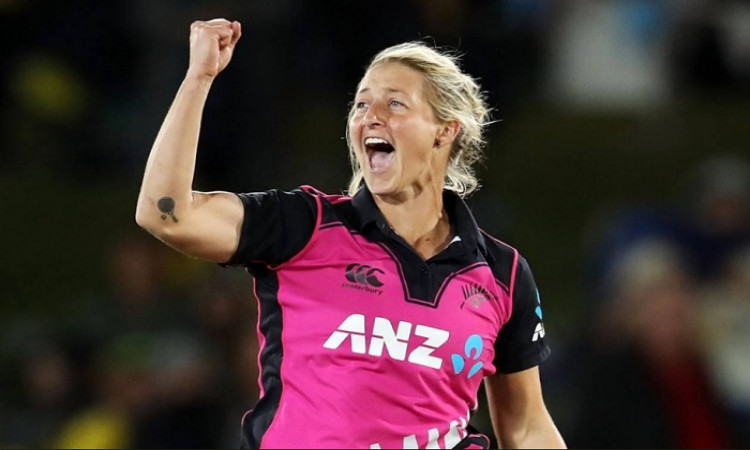 We've said that already. Time to bugger off before the great Sophie Devine actually get irritated and gives into our demand thinking of it as needless babble.
The middle-order? No worries, Jemima is there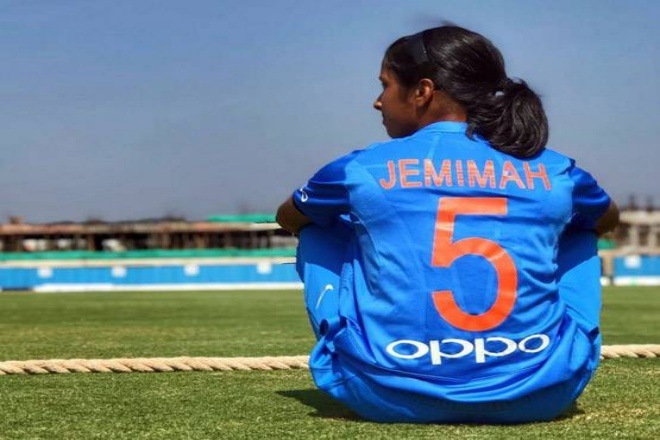 On a more serious note, the way Jemimah Rodrigues played in the last two games, holding fort against Australia-26 off 33- and building the all-important stand against Bangladesh- 34 off 37- with Verma- the crisis in the middle order for India doesn't seem like one, unless you were to visit Harmanpreet's recent outings.
Truth be told, in the unavoidable and justified hype surrounding the sensational Shafali, in Rodrigues, India are fortunate to be buoyed by someone of the class of the elegant right-hander from Mumbai.
Probably, time now to take her inning well into the deep?
Also, a handy choice on the quintessential rainy day where both openers fall cheaply.
For now, let's hope it doesn't happen against the White Ferns in the few hours from now.