The South African bowlers were straying in length, the Indian bowlers weren't. Where Indian bowlers- Patil, Pandey, Vastrakar- bowled a disciplined line, avoiding the erroneous notion that bowling fuller would lead to miscued hooks or heaves, the South Africans bowled fuller and wider, committing an error that their Indian counterparts eschewed.
The Indian bowlers bowled consistent line and length and constantly kept on the pressure but the South African bowlers couldn't.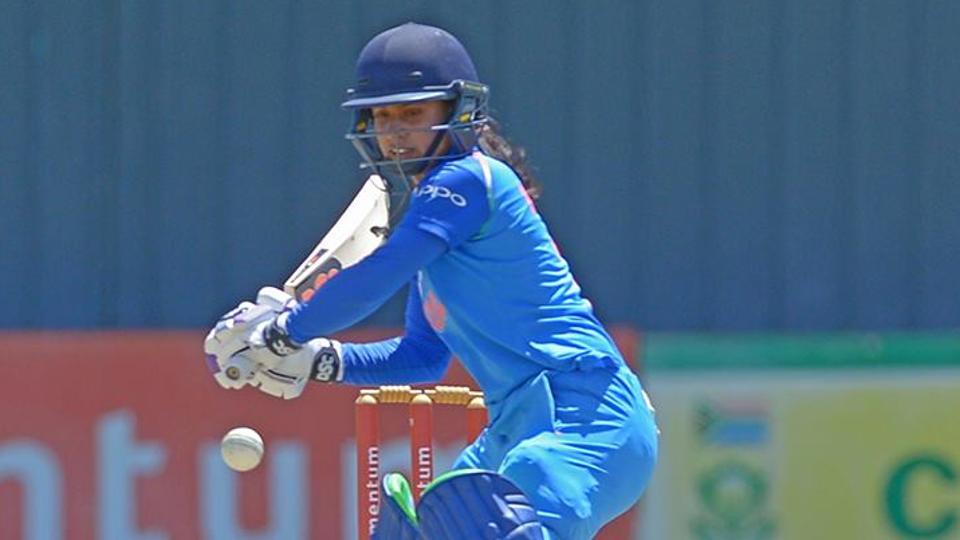 You instantly knew the second T20 between India and South Africa Women's was based on India ticking all the right boxes; doing everything in complete polarization to South Africa. Which pretty much earned them a well-deserved win in the second T20 in the five-match series.
It wasn't that in defending a paltry 142- which truth be told, India stood a handsome chance at winning on any given day purely on current form- South Africa didn't try. Seamer Shabnim Ismail did create chances early on in India's run-chase but her valiant efforts could only beat Mandhana- dropped on 43 when Kapp dropped a sitter- on a few occasions, the left hander caressing the ball to the gaps with surgical precision.
At times too short, on other occasions, too wide, was this the kind of bowling Niekerk had expected from her side? In enabling India to stroll past South Africa's meagre ask of 143, Indian batswoman- capitalising on both good and bad balls- looked steadily sublime and on the move reaching 40 off just 5 overs. In the end, it didn't much trouble for Mandhana, Mitali to guide the side to an easy 9-wicket win.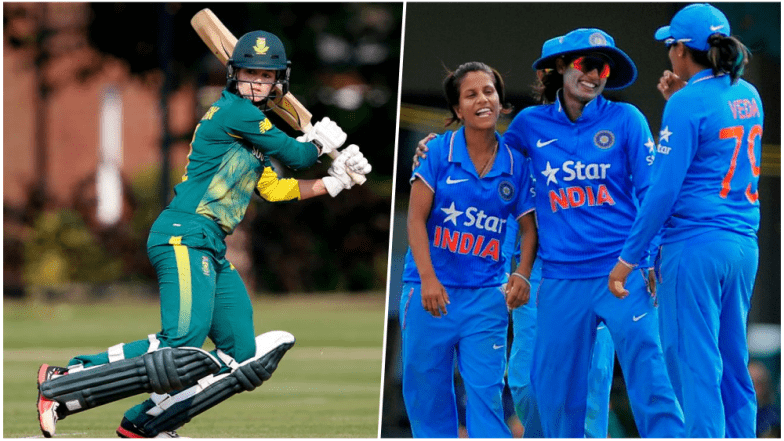 Giving beautiful compliment to Mandhana's fiery strokeplay was Mithali Raj at the other end, gently guiding the balls past cover and point boundary, collecting loads of runs in her favourite area- square on the off side in compiling yet another rock-solid fifty.
Early on, as South Africa Women's were put into bat, the local fans were expecting a big bounce-back from the hosts, but familiar troubles ensued with Niekerk and Lee, despite getting starts, managing only to get to individual scores in the nearabouts of 20. If the series has produced a massive revelation then it's the potency of Indian spin-attack, with both Anuja Patil and Punam Yadav putting a tight lid on South Africa's scoring at the very start. Would Harmanpreet have expected such an impressive turnaround when news about Jhulan Goswami's injury struck the Indian camp?
If South Africa wanted a player to steer away their innings after both openers were lost even before 7 overs were bowled, then it was Mignon Du Preez. But South Africa's famous no.3 could only last 7 balls before being run out, scrambling for a single that perhaps wasn't there. Sune Luus tried to throw her bat on all loose balls and tried attempting big strokes but managed a 32 ball 33, which even though saw her occupy most of the scoring time, couldn't exactly be hailed as a brisk exhibition of batting.
Another factor that kept India in good stead was the side's excellent fielding especially in the outfield. As many as 5 dismissals brought curtains to South African batswomen as Krishnamurthy and Pandey emerged as impressive catchers in the long on and deep mid wicket regions.
South Africa would've ideally wanted more from their big-hitting lower middle order specialist Chloe Tryon but coming into bat with only 2 overs remaining, the right-hander ascended to the dugout, holding out to a fielder in attempting a big heave which landed safely in the hands of Veda Krishnamurthy.
With India firmly establishing their grasp on the five match series, it remains to be seen what different can Niekerk's side do in the remainder of the matches? With South Africa ailing with both batting and bowling difficulties, it remains to be seen how desperately can they mount a comeback.