India vs Sri Lanka 2017 has been a dominating tour for the Virat Kohli led side as they won the first test by a huge margin of 304 runs and the second one with an innings and 53 runs. India has already secured the series with a 2-0 lead and will be looking for a complete whitewash once again to recreate the magic of the home season months ago.
Captaincy for Virat Kohli is turning out to be yet another number's game as every time he has gone out to play in his 28-Test reign, it has always been with a different playing XI (in consecutive Tests). Some might wonder if MS Dhoni changed his playing eleven 28 times in his whole six-year Test captaincy reign.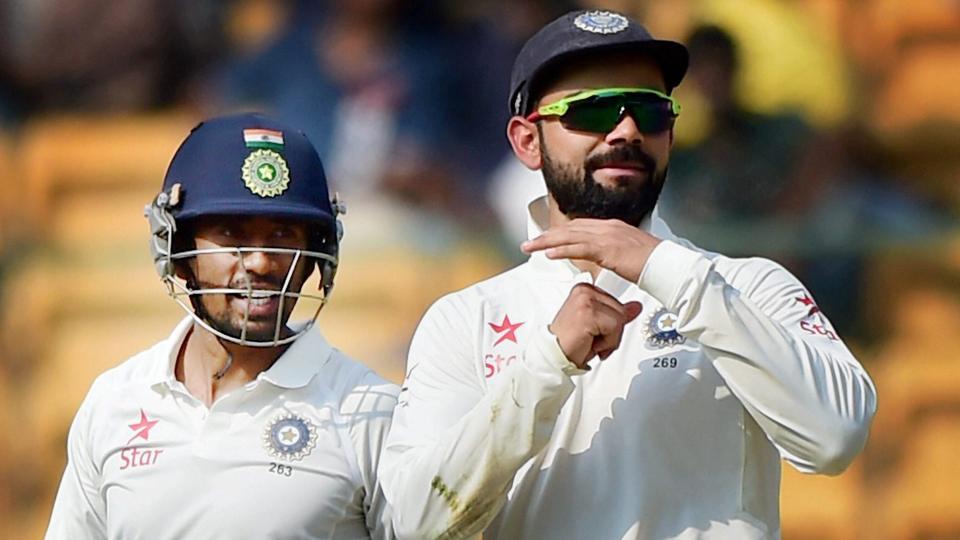 Yet, the standout aspect of Virat Kohli's playing eleven has nothing to with the changes he makes and the core of this side has remained the same in the last 3-4 years. This has also led to India's bench strength getting better with every series, including the India vs Sri Lanka 2017 rubber, and the choice of four dependable openers (Murali Vijay, Lokesh Rahul, Shikhar Dhawan and Abhinav Mukund) is something that not every team can boast about.
As for the core of Indian squad, there is R Ashwin (51) and Cheteshwar Pujara (50) who have have just crossed the 50-milestone during the India vs Sri Lanka 2017 series in Test cricket, followed by the skipper himself with 59 Tests, Murali Vijay (51), Ajinkya Rahane (39), Jadeja (32), Umesh Yadav (33) and Shikhar Dhawan (25).
Then, there is Ishant Sharma sitting on the bench with a 77-Test experience and KL Rahul quickly climbing the tally with 18 Tests already.
Now, this also means that the squad, especially Virat Kohli who has played 42 International matches, including the India vs Sri Lanka 2017 second test, since the start of 2016 Caribbean tour, as rest is something, not every captain can even think about.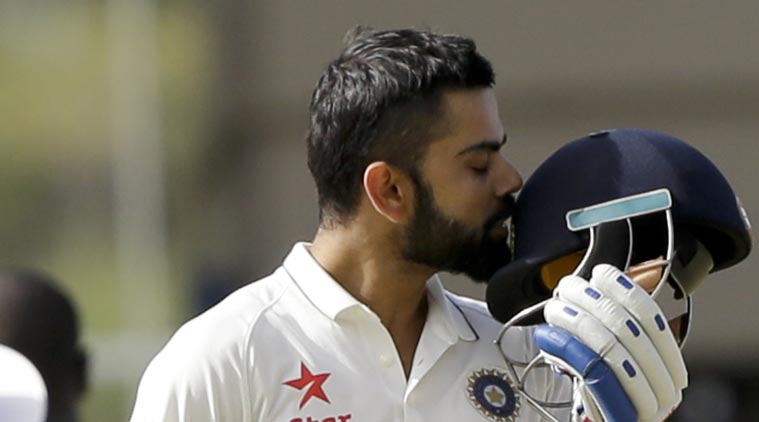 Virat Kohli has been playing a match nearly every third day and in this 12-month period, the skipper has appeared in 42 out of the 43 matches that India has played, having missed a Test against Australia at Dharamsala due to a shoulder injury. In addition to that, Kohli also played 10 matches for Royal Challengers Bangalore in IPL 2017.
After the India vs Sri Lanka series, there's seems no break in sight for Virat Kohli as team India is going to witness the busiest home yet, consisting of 3 Tests, 13 ODIs and 11 T20s from September to December, before they tour South Africa in January.
No one, including the skipper himself, can expect him being given a break when team India hosts Australia as they will be the first of three visitors, and moreover, it's highly unlikely that will be on the sidelines for a home season, as well.
But Virat Kohli needs rest as he is only human and with series against some of the most dominating teams in World Cricket coming up, Indian selectors would not want a jaded Virat Kohli to lead the team. But when to rest him? This is the question that selectors have been struggling to get an answer to and since an ODI series is coming up against a struggling team, we are talking about the India vs Sri Lanka IDI leg, that's yet to confirm a direct qualification for the 2019 World Cup, MSK Prasad, along with other selectors, might have the much-needed window to give Kohli the much-needed time off, as the matches will be played in venues like Dambulla and Pallekele, which offer similar conditions to that of Indian turf.
The Indian selectors are set to meet in two days' time and will pick the squad for India vs Sri Lanka five-match ODI series and a solitary T20.
If they decide to rest Virat Kohli, the next question that will arise is who is going to lead the team then?
The two best bets include Ajinkya Rahane and Rohit Sharma. While Rahane has led India before in three One Day Internationals, being the vice-captain of the team, he will be a natural choice. However, despite claiming man-of-the-series in West Indies last month, his place in the ODI squad has still been dependent on the other established players missing out a game.
But during the West Indies tour, he replaced Rohit Sharma as an opener, who was given some time to perfectly recover from his surgery, and for the India vs Sri Lanka ODI series he is likely to step in at No.3 to replace Virat Kohli.
However, the uncertainty about his long-term berth in the 50-over playing XI might lead the selectors to Rohit Sharma, who has been the most successful captain in Indian Premier League history.
Who do you think should be given a chance to fill Virat Kohli's shoes considering that Ravi Shastri's team now has a huge pool of talent waiting for an opportunity?