Virat Kohli's 30th ODI century and Bhuvneshwar Kumar's career best figures were enough for the visitors to completely whitewash the hosts in the India vs Sri Lanka ODI series. Chasing a target of 239 runs, team India had a new opening pair with Ajinkya Rahane and Rohit Sharma at the crease, who has been playing in tremendous form with multiple centuries in this series.
However, in the India vs Sri Lanka 5th ODI, Rahane (5) and Rohit (16) could not make most this opportunity and both the openers were dismissed early in the innings. Manish Pandey (36) came in to rebuild the innings with skipper Virat Kohli and added 36 runs to the board before literally giving up his wicket after a wrong shot selection. Kedar Jadhav (63) then helped the skipper in taking India on the verge of victory before he too was dismissed with India needing only two runs to win.
Meanwhile, Virat Kohli, from one end, structured another dominating chase against the Sri Lankans as he scored his 30th ODI hundred, making him second to only Sachin Tendulkar to have the most number of ODI hundreds and equalling Ricky Ponting in the tally.
With only two runs remaining to complete white wash Sri Lanka in the ODI leg of the tour, MS Dhoni and Virat Kohli were at the crease and they both took India to the victory by scoring a run each.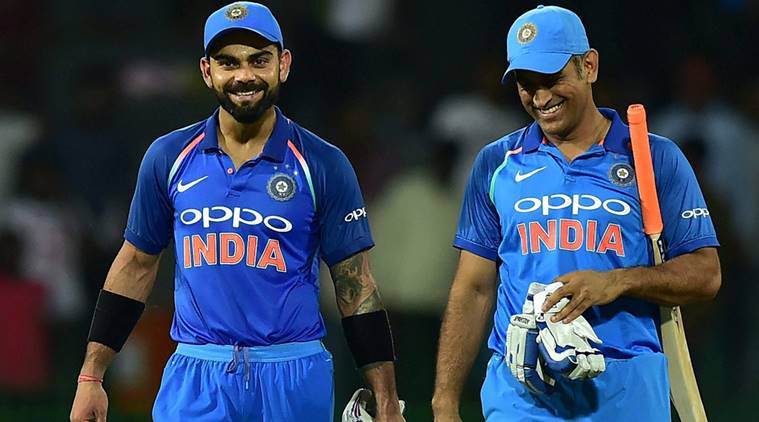 As for the first innings of the India vs Sri Lanka 5th ODI, three players got off to decent starts but neither of them was able to convert it into a big score. After a solid stand between Lahiru Thirimanne (67) and Angelo Mathews (55) coupled with a fired up knock by Upul Tharanga (48), the hosts were looking good for a good total, however, India fought back well in the death overs and bundled them out for 238 runs.
While Bhuvneshwar Kumar gave India the needed breakthroughs with his career best figures of 5/42, spinners Kuldeep Yadav and Yuzvendra Chahal did their bit to contain the run rate in the middle overs while picking up one wicket each.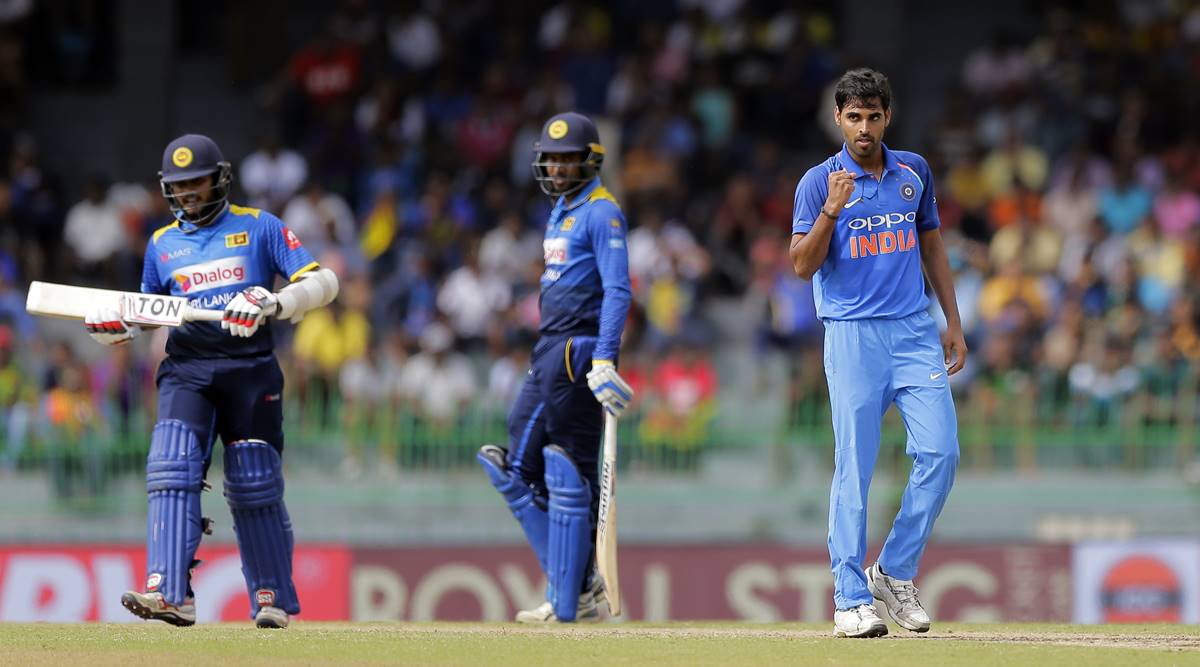 Also, MS Dhoni was finally able to strike for the 100th time behind the stumps while it was just another mediocre performance from the opposition, Indian fans will still remember this outing for years to come.
Watch MS Dhoni's 100th stumping here.
https://twitter.com/Cricvids1/status/904325063754735619
As expected, the 5-0 whitewash in the India vs Sri Lanka series also ended with Virat Kohli & Co. adding even more records to their tally and here are some of the new statistics that define the dominance of the visitors in the India vs Sri Lanka ODI series.
Jasprit Bumrah tally of 15 wickets is the highest by any bowler in a five-match bilateral ODI series ever.
Virat Kohli became the first captain with 3 ODI whitewashes on his name (min. 5 games).
This is the first time in the history of Cricket that an away team has whitewashed the hosts in both ODIs and Tests (minimum 3 ODIs and Tests).
India became the first team to register a complete whitewash against Sri Lanka in Sri Lanka in an ODI series.
Jasprit Bumrah (in third ODI) and Bhuvneshwar Kumar (in fifth ODI) both picked up a five-wicket haul in this series, making this the first time that two Indian Pacers have done so in the same series.
Among active batsmen, Virat Kohli is now third on the list of players with the most number of fifty-plus scores in ODIs (74), with AB de Villiers (77) and MS Dhoni (75) being the top two.
Virat Kohli now has 4 ODI centuries in 2017, the most by any batsman this year.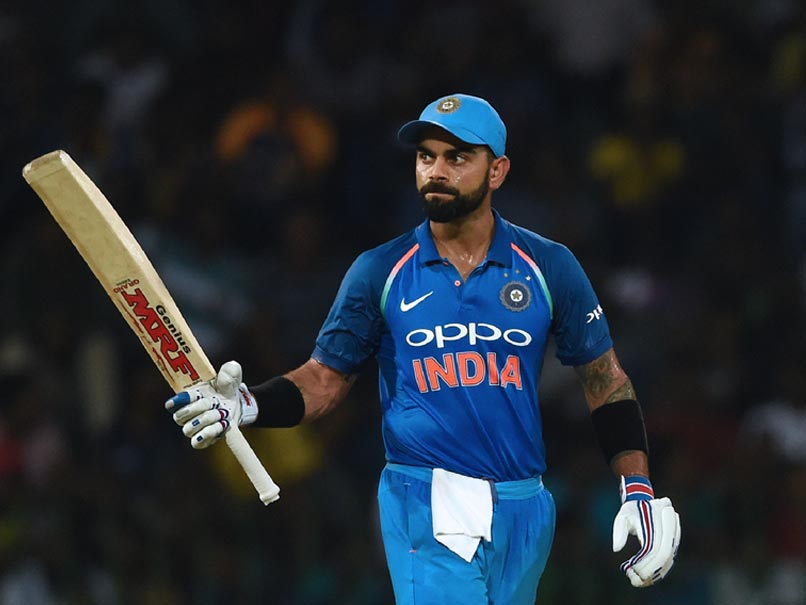 2017 is the fifth calendar year in which Kohli has scored more than 1000 ODI runs.
Bhuvneshwar Kumar's tally of 5/42 was his first ODI five-wicket haul as well as his best figures.
This was only the sixth time that an Indian skipper has whitewashed an opponent in an ODI leg of five matches or more. While Virat Kohli has done it thrice, MS Dhoni and Gautam Gambhir have two and one such series win on their name, respectively.
This was Virat Kohli's 30th ODI hundred, leveling with Ricky Ponting in second place and only behind Sachin Tendulkar (49) on the list of most ODI centuries.
MS Dhoni, who already held the record for most ODI stumpings, completed his 100 ODI stumpings in the India vs Sri Lanka 5th ODI, the first cricketer to achieve this feat.
With Sri Lanka facing a complete whitewash both the Test and ODI leg, hosts now have the chance of preventing complete humiliation as a solitary T20I is still left to be played in the Island nation.