As the India vs South Africa series is just about to begin, fans critics and former players, alike are contemplating about who will emerge victoriously and what kind of challenges each team will face during what is going to be a great start to the 2018 International cricket calendar.
First placed India will face a stiff competition against the second-placed Test team 9in ICC rankings which will be coming in with full force as the likes of Dale Steyn and Ab de Villiers are making a comeback to the squad after a long time.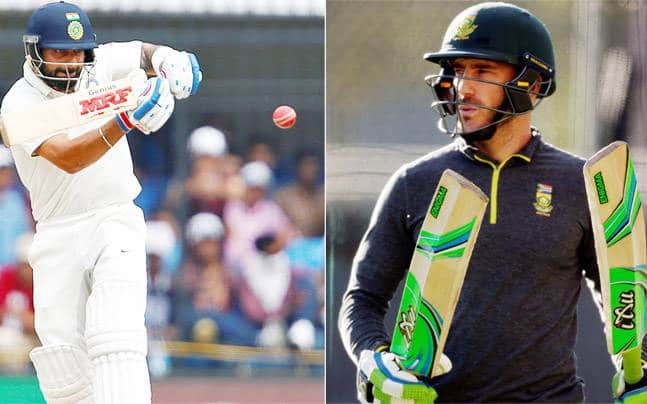 Challenges are in many for the Virat Kohli-led squad during the India vs South Africa series as despite winning nine consecutive Test series since 2016, the team hasn't played on foreign soil especially on bouncy tracks, which, every now and then, has forced the Men In Blue to kneel down.
However, despite all these odds, Indian cricket legend Sachin Tendulkar is still banking on Virat Kohli & Co. as he thinks that the visitors will come out good if they stick to the basics.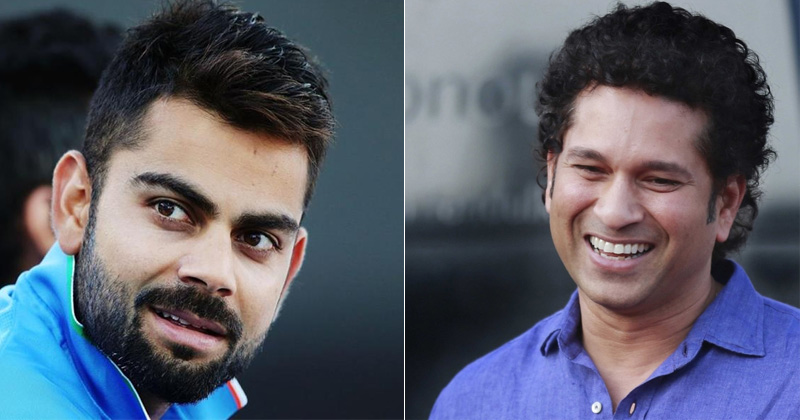 In an interview with Hindustan Times, here is what Sachin Tendulkar, who has six Test hundreds against the Proteas, said,
"It will be a great challenge to play in seaming conditions. It's about the Indian team and not any individual. As a team, India is very well prepared."
As for the Indian skipper, who will be facing his biggest away challenge during the India vs South Africa series, Tendulkar has advised him to stick to the basics and play his natural game.
"Virat Kohli will succeed if the team succeeds. He should just play his normal game while sticking to the basics. While the team should rally around him, India can only win if they can put up good totals. Runs will indeed matter and not only Virat, but the entire squad has to contribute. So, it's not only about him."
As a matter of fact, during the home season, seldom have we seen the whole batting lineup contributing to the total or a chase and in South Africa, where the pitches will offer ample of bounce and seam for the bowlers, every single Indian player will have to contribute towards the total.
South Africa's Disadvantage
During the interview, Sachin Tendulkar highlighted the fact that the hots will suffer from the experience along with the likes of old guns like AB de Villiers, Dale Steyn and Faf du Plessis just coming in after injuries.
Virat Kohli's Trump Card
While everyone is banking on the likes of Rohit Sharma, Kohli, and Bhuvneshwar Kumar to lead Men In Blue towards a historic victory, Sachin Tendulkar believes that Hardik Pandya will be the team's biggest trump card in South Africa.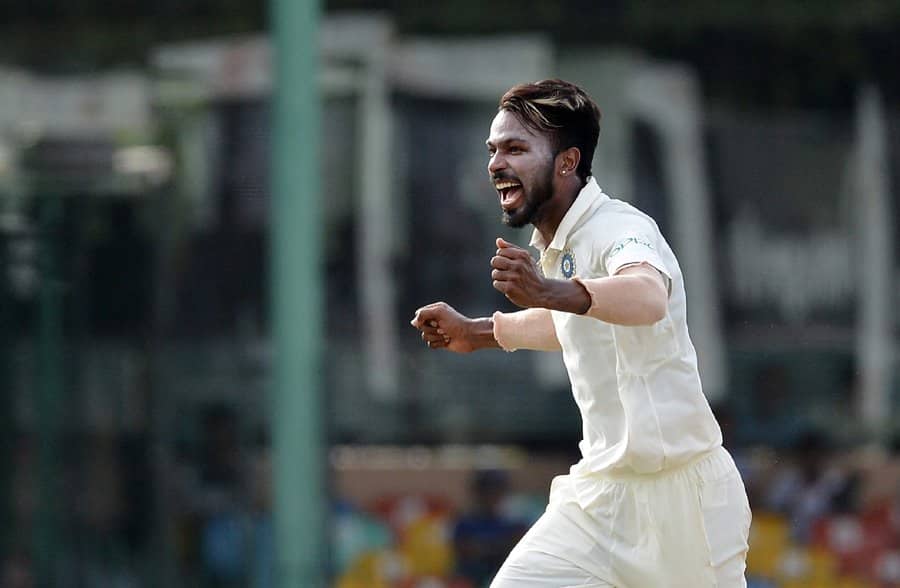 "In my 24 years of career with the Indian Test team, I've never seen the balance that this team has and the man who brings in such versatility is Hardik Pandya,"
"Since he can bowl 17-18 overs in Tests and is perfectly capable of scoring at No 7 or 8, Hardik is an asset. This is going to be his biggest series and Virat Kohli will be banking on him."
He [Pandya] can do the job of a fourth seamer, bat in the middle-order batsman and is also a good fielder. Due to him, India can afford to play with three genuine seamers, for the first time."
"Never before could we even think of three pacers as well as a fourth one to fall back on and not even during Kapil Dev's era could we enjoy this luxury."
The India vs South Africa series is indeed Virat Kohli biggest challenge so far as he will be going head-to-head against the second best Test team in the world. Along with that, his team has a lot to prove and end the worries of Indian not being in their prime on foreign soil and against seamers.
The series starts from 5th January and both teams will compete in three Tests before the limited-overs leg kick starts.