The India vs South Africa 2018 series has been a fixture of beating the odds for Virat Kohli in the rainbow nations. Coming with all the needed momentum from nine consecutive series victories, the Men In Blue began their tour on a high but the lack of experience on foreign turf is what gave them a couple of reeling defeats followed by a consolation victory by 63 runs which prevented a whitewash for the No.1 team in the format.
South Africa has been a hard nut to crack for Virat Kohli & Co. and since the conditions proved decisive for Indian batsmen as they struggled to cope up with the pace and bounce, the India vs South Africa ODI leg is expected to a neck-to-neck fixture as the visitors now know what to expect from the pitches.
Virat Kohli will be poised to carry on the momentum from their last test victory into the six-match India vs South Africa ODI series which begins on 1st February, Thursday. However, squaring off against a dynamic squad and currently, the No.1 team in the format isn't going to be an easy task for the visitors.
But the Indian skipper seems adamant that tables will be turned for the first time in this tour and he is confident that the addition of Yuzvendra Chahal and Kuldeep Yadav will definitely make a difference.
With the focus to conquer the Proteas in the shorter formats and that too in their own backyard, Virat Kohli revealed his plans for the India vs South Africa 2018 ODI series.
Here is what he said during a press conference.
"We are one of the few teams, maybe probably the only one in the world, to be blessed with two wrist spinners with Kedar Jadhav doing the conventional job pretty well. Wrist spinners can help you in any conditions. Wrist spinners can go for six in an over but they will give you three breakthroughs as well, which is what eventually makes the difference in the game."
India's ODI record against South Africa in the rainbow nation is heavily skewered. Since 1992-93, the Men In Blue have only 5 wins under their belt out of the 27 matches played and this makes the India vs South Africa ODI series even more important for Virat Kohli & Co.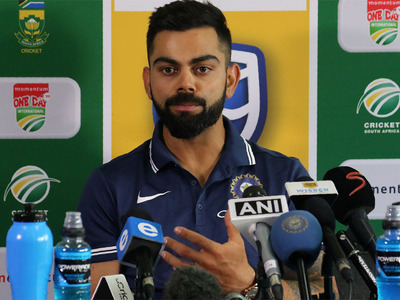 Keeping this in mind, Kohli added, "We obviously want to win every series we play. Thinking of making records or achieving something that hasn't been done before isn't something we think of before achieving it. It just adds an extra pressure, which is not needed, in the first place."
"But yes, we have a lot of confidence from that last Test victory. As batsmen obviously, every player is looking forward to stepping up and just like in the last Test where we believed in ourselves, we have to carry the same belief in this series, as well."
As far as the India vs South Africa ODI series is concerned, there's much at stake for both teams. While South Africa haven't lost a single match in the last 17 One-day matches they've played in home conditions and currently are the World's No. 1 ranked team, India, on the other hand, is catching up fiercely, having lost just seven matches s in their last 25 ODI outings, which more or less puts the two teams on an equal footing.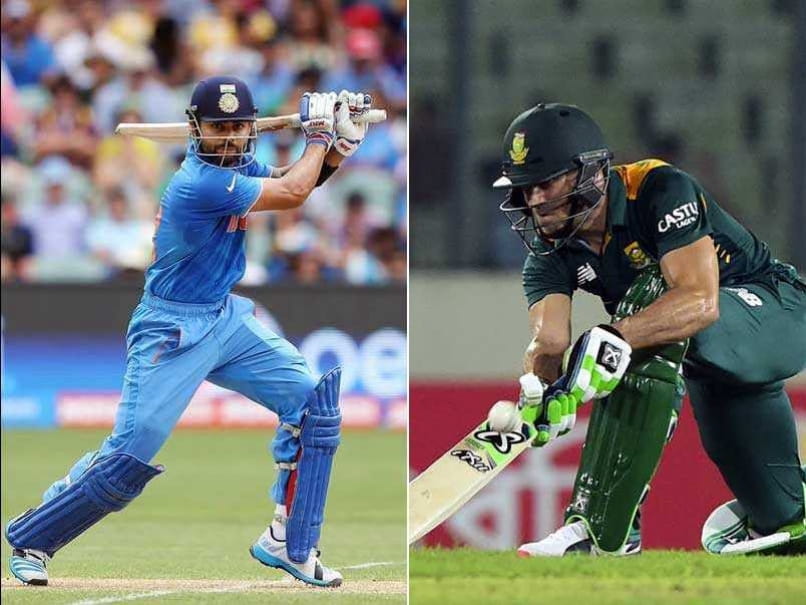 Everything said and done, India vs South Africa 2018 ODI series is a clash of two high-quality teams and nothing but fireworks are expected from the fixture, where visitors will be looking to win their first ever bilateral series in the Rainbow nation.