The stage is set for Virat Kohli & Co. as they will be kick starting their home season against Australia from 17th September and keeping in mind the 2019 World Cup, this home season will be India's biggest challenge since the ICC Champions Trophy 2017, as they will be looking to tick all the right boxes and gather all the momentum they can for 'The Tournament'.
While Australia will play 5 ODIs and 3 T20Is in India until 13th October, New Zealand's tour will start within the next three days, from 17th October. A total of 8 matches will be played in the India vs New Zealand 2017 series including two warm up games, three ODI's and three T20Is, and the series will conclude on 7th November, 2017.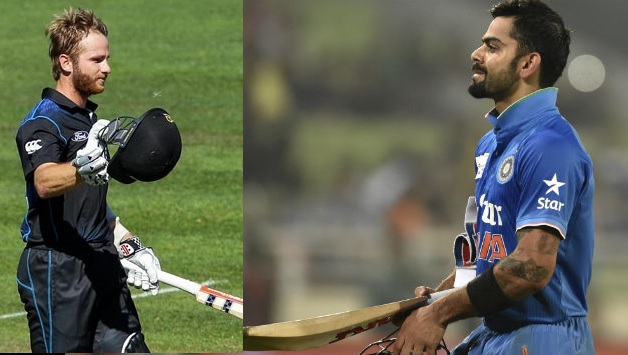 Also Read: India vs Australia 2017: Schedule And Squads
Here is the full schedule for India vs New Zealand 2017 series.
1st warm-up match: 17 October, CCI, Mumbai
2nd Warm-up match: 19 October, CCI, Mumbai
1st ODI: 22 October, Mumbai
2nd ODI: 25 October, Pune
3rd ODI: 29 October, hosted by UPCA
1st T20I: 1 November, Delhi
2nd T20I: 4 November, Rajkot
3rd T20I: 7 November, Thiruvananthapuram
As for the squads for the India vs New Zealand 2017 series, both teams are yet to announce their respective squads and we will be updating this space after it is finalized.
Update: New Zealand Cricket Board Announces The Name Of Initial Nine Members Of The Squad.
Kane Williamson (C), Colin de Grandhomme, Trent Boult,  Martin Guptill, Tom Latham, Mitchell Santner, Adam Milne, Tim Southee and Ross Taylor.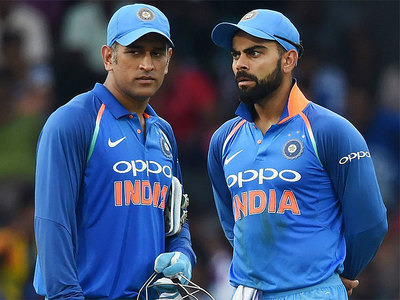 This is will be second time in two years that New Zealand will be touring India and the last time they played Men In Blue in India, Kane Williamson leadership wasn't successful to beat hosts as they lost both the Test series (3-0) as well as the ODI series (3-2), in which, MS Dhoni was still the captain.
As for Virat Kohli led team India, if they win the ODI leg against second-placed Australia, they will enter the India vs New Zealand 2017 series as the No.1 ranked ODI team in the world and considering the current form of Kohli's, they will be looking to continue their 9-0 dominance against Sri Lanka in the home season, as well.
Moreover, New Zealand, along with Pakistan, is the only team that hasn't played limited overs cricket since the ICC Champions Trophy 2017. Kane Williamson and his squad will make the most of two warm-up matches before the official kick-off of India vs New Zealand 2017 series and a few Kiwis might as well earn an opportunity to tour India considering their performance in the A series which begins in late September.
Everything said and done, on the back of registering an impressive 9-0 whitewash of Sri Lanka, team India will be looking to continue the same into the series against Australia as well as New Zealand. While the visitors, on the other hand, will want to ward off any signs of rust since the Champions Trophy and go into their own home season with a win.