CM J. Jayalalithaa's demise had taken the world by storm and Tamil Nadu is on the verge of a riotous situation. The whole nation is mourning over 'The Iron Lady's' death due to cardiac arrest. Leaders from all over the nation paid their last respect at her funeral, which was held at Marina Beach at 4:30 PM.
A 6-day mourning has been declared all over Tamil Nadu, however, it will take months for the state to recover from this pain and it is getting difficult for BCCI to conduct the fifth and the final test match of the India vs England Test series. The match is scheduled to be played at M. A. Chidambaram Stadium in Chennai on 17th of September.
Going by the current scenario in Tamil Nadu, there is a possibility of people protesting against the proceeding of the match and BCCI is rumored to be thinking about an alternative venue for the fifth test match between India and England.
BCCI Officials including Ajay Shirke and Rahul Johri have met with the Tamil Nadu Cricket association and the latter has promised for an unaltered hosting of the event. However, keeping themselves on the safer side, BCCI is in Talks with the Bengal Cricket Association to relocate the match to Eden Gardens Kolkata, one of the finest Cricket grounds in India.
There has been no confirmation from the board and Bengal Association has also denied commenting on the situation. However, if the security concerns of the board are not met with, they will definitely cancel the match at Chennai's M. A. Chidambaram Stadium.
India is currently hosting a five match test series against England which the home team is leading by 2-0. The 4th match of the series will start from 8th December at Wankhede Stadium Mumbai.
Parthiv Patel to play in the 4th Test Match against England.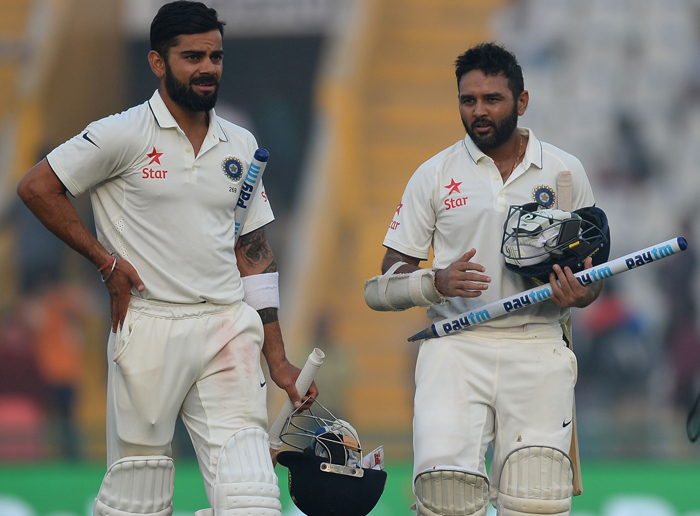 After a dream comeback in the 3rd test match against England, Parthiv Patel will again open for the Indian Squad on 8th December as Wriddhiman Saha is still recovering from his thigh injury and doctors have advised him more rest.
Parthiv Patel impressed everyone by scoring 42 and 67 runs in the previous game and being playing with the big boys after 8 long years, no one could dream of a better return. However, his wicketkeeping capabilities were questioned in the 3rd test match against England and his luck or we can say his destiny has given him another chance to prove himself.
Meanwhile, Ishant Sharma has taken a leave for his wedding after being included in the squad for the first three matches.
Indian Cricket fans are facing a huge dilemma right now as neither Jayalalithaa's demise nor the competition can be ignored and choosing one over the other is next to impossible.
Follow us on Facebook, Twitter and Instagram for more updates. Don't forget to like and share. Do tell us your views in the comment box below.
5 December 2016
Rohan Jaitly