Virat Kohli doesn't share a very good rapport with Australian skipper Steve Smith and the same became very evident during the Border Gavaskar Trophy when the Indian captain, during the Bengaluru Test, found the Aussie seeking help from the visitors' dressing room on a DRS call. This lead to a war of words between both the captains and the incident was later marked as 'Brain Fade'.
A lot of has been said about the Decision Review System (DRS) and everyone knows Steven Smith's brain fade as well as the controversy. It is obvious that fans will make fun of it whenever Australian team fails with the review system but it seems like Virat Kohli, himself is yet to completely leave the controversy behind and still holds some grudges against the visiting captain.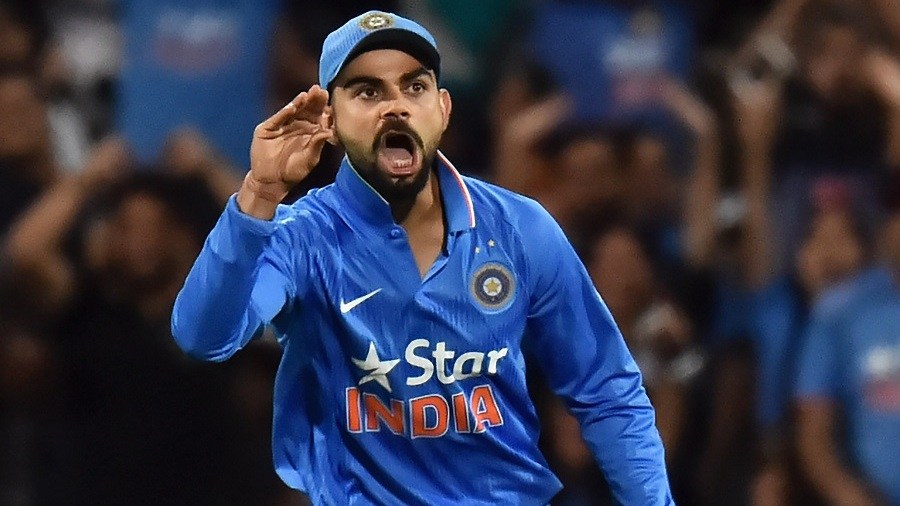 Why? Well, during the India vs Australia 2017 series, 1st ODI, Virat Kohli was seen making fun of Steve Smith's failed DRS call.
It all went down in the 45th over of the first innings when Marcus Stoinis bowled a full-length delivery to Bhuvneshwar Kumar on the off-stump region. Bhuvneshwar tried to strike it down to third man but since the ball was too close to cut, it ended up with an inside edge off the bat, before deflecting onto the pads.
Steve Smith looked convinced that the ball had first hit the pad but the on-field umpire gave it as not out forcing the Australian skipper to take a DRS call. The replays, as expected, clearly suggested that the ball hit the bat first and hence the on-field umpire's decision stayed.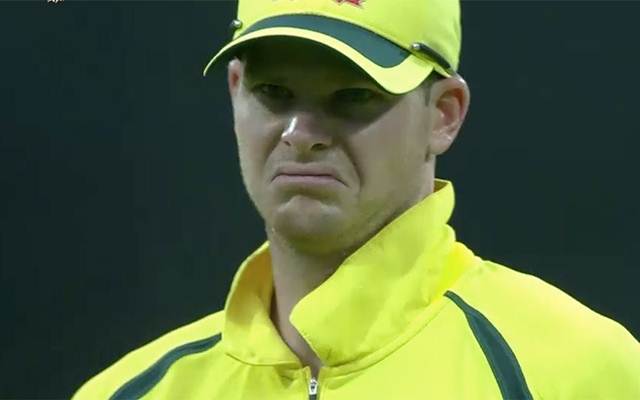 While Steve Smith seemed demented with the end result, it was the same moment when cameras went zooming in towards the Indian dressing room where a seemingly relaxed Virat Kohli was seen mocking the Aussies for their failed DRS call by shaking his body in a ludicrous way.
Watch the video here
https://twitter.com/rohitpandeyee/status/909380972440727552
Now, it's safe to assume that we might end up seeing the two engaged in another war of words as it looks like Virat Kohli hasn't forgotten the fact that Steve Smith tried to cheat, or suffered a brain fade, on Indian soil, months ago, and considering that both teams have an opportunity to rise to the No.1 position in ICC rankings, the India vs Australia 2017 series is definitely going to be an entertaining fixture.
As for the India vs Australia 2017, 1st ODI, the Virat Kohli led team registered an easy 26-runs victory over the visitors, thanks to the 118-runs partnership between MS Dhoni and Hardik Pandya, as well as a marvelous spell by Indian spinners.