It's India versus Australia. Rather, it's India versus Australia again. Remember, just a few months earlier, during the pinching peak summers of India- Smith's men had descended in the sub-continent? The runs were flowing, balls were turning, even on damp, dead pitches and above all- exchanges happened from the slip cauldron.
There was Pujara. There was Nathan Lyon, the GOAT. There was an indifferent Warner with the bat. There was Renshaw and, above all- a furiously in form Smith. What about Kohli? Well, the Tests weren't exactly his series earlier in 2017 when Australia hit Kohli's den hard.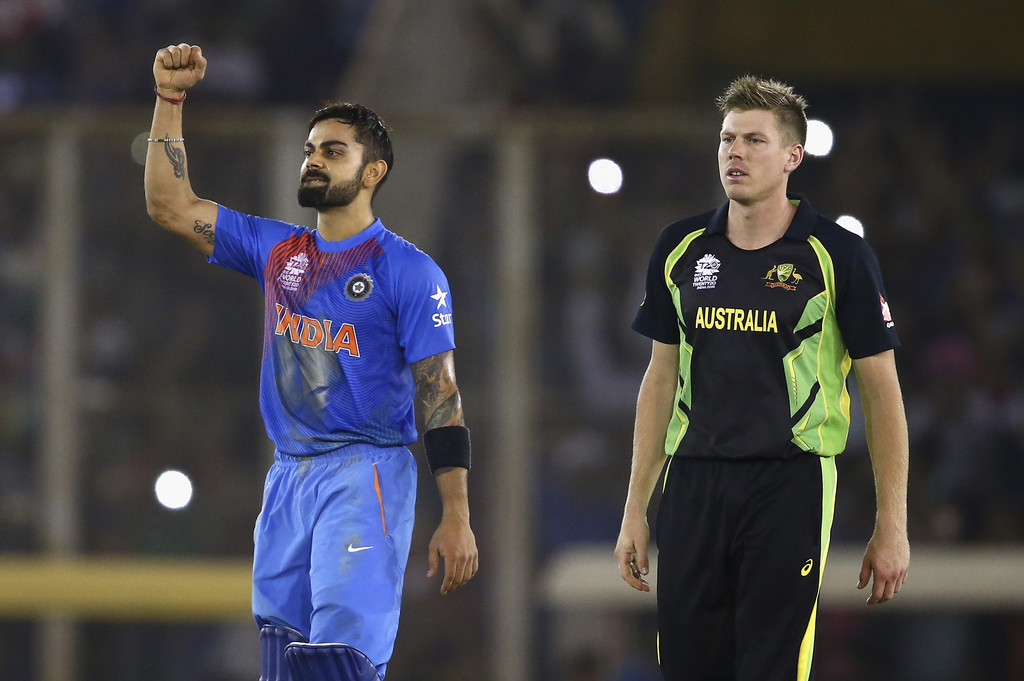 Right? Thankfully, in just a few hours' time, Smith and Kohli will be back in the middle once again, albeit wearing the bright, optimistic yellow and the bleeding blue.
Australia have hit the deck hard, and in the immediate aftermath of their impressive 103-run victory over Board President's XI, will look to reaffirm their presence in a 5-ODI and 3- T20 contest series. But will it ever be easy? It's Virat Kohli land, where the muscular pulls, the acrobatic styled fielding of a team bursting with an excellent recent home run shall look to punch the blues out of the Kangaroos.
A number of records are slated to be made as India take on Australia on what might be called an elaborate series, beginning September 17, slated to run till October 13.
RapidLeaks presents you 5 things to look forward to in what'll hopefully be a cracker of an India versus Australia series:
Smith versus Kohli contest
Grit versus consistency and class versus charisma, two of the finest batsmen in modern cricket, fans would love to see Kohli take Smith head-on, on home soil.
This isn't to say that the last when the duo squared against one another, sensational stuff from the bat wasn't sighted.
In what's expected to be a closely fought series, Steven Smith would be looking to capitalize on what's already been a sizzling 2017 for him with the bat here in the sub-continent. Kohli would be mindful of Smith's 499 runs, a literal run-fest in a closely fought Test series earlier this year where India's captain wasn't all that agro with the bat. Although, Smith would remember what Kohli did to his Australian bowlers when he landed Down Under in 2016.
Would Dhawan's absence in the initial ODIs hurt India's chances?
At first sight, the response might be an overwhelming no. There's KL Rahul with Pandya the aggressive batsman and Rahane in the squad with pros like Kohli and Rohit, perhaps just waiting to exhale.
Fans don't need to be tutored as to what happens when Indian tigers unleash themselves on the kangaroos. Perhaps, Faulkner would know best.
But, in lines with attending to an ailing wife, Shikhar Dhawan, who's been granted a leave from the BCCI, would be sorely missed. If there's been a batsman, whose raised the level of his game and, in turn, that of Team India, alongside Kohli, particularly from the onset of Champions Trophy, 2017- then it's that man they call 'Gabbar'.
With 271 runs in the Champions Trophy, including a hundred and 2 fifties, Dhawan, it seemed carried on from where he left in England as he decimated Sri Lanka just recently, scoring 2 scintillating Test hundreds thereafter.
A lot will ride on how Jimmy Faulkner and 'Finchy' Aaron Finch contest
When he spoke to the media recently, James Faulkner, hitherto a soft-speaking, coyly talking bloke appeared a different bloke. Altogether. In what could be a big return to international cricket for James Faulkner, who last appeared for Australia in T20s and ODIs in Feb, 2017- one could expect those cross-batted heaves and big thuds into the stands.
But, that might be possible if the home advantage, seemingly resting with Shami and Kumar, who can swing it either-ways- be negotiated.
The series will also help decide the long-term future for Aaron Finch, among Australia's heroes in 2015 World Cup apart from being a hefty, big-hitting bloke. It would tell fans just how much of a fight is left in the gritty right-hander, whose valuable IPL-playing experience can come in handy in Virat-Kohli land.
Watch out for Kuldeep Yadav
Australians, ever watchful of new finds and potential threats would be keen to decipher the 22-year-old Yadav, who might remind them of a certain Michael Bevan.
Just that Kuldeep Yadav- 11 ODI wickets from 6 ODI innings- can turn is sharply, perhaps like a ripper from Warne.
In a game that's closely becoming a batsman's contest where bowlers upset the timber occasionally amidst the current template of the game favoring mighty strikes and big heaves- it's refreshing to be a Chinaman. Ain't that right Kuldeep?
A series poised for big achievements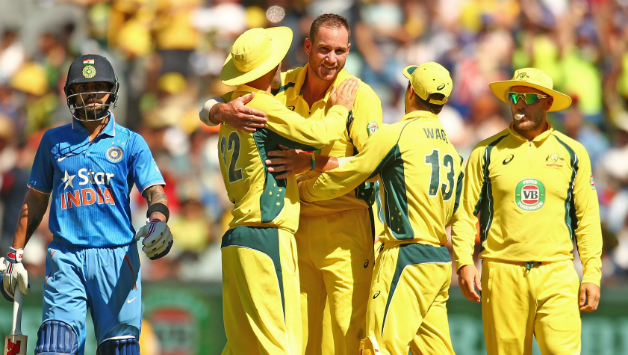 Here's what the two teams accomplished the last time around they locked horns in an ODI contest.
From 5 games, Rohit Sharma and Virat Kohli mustered 441 runs and 381 runs, respectively. Apart from moving fans to the edge of their seats, Kohli, who was in the pink of good form, a bit usual from someone of his caliber, saw just why Rohit Sharma is often deemed the 'Hit man' on Cricket's elite stage.
Where Australia were concerned, their 4-1 series win over India, despite Kohli and Rohit's brilliance saw the likes of David Warner and Smith, garner 220 from 3 games and 315 runs from 5 games respectively.
That said, with the first game slated to begin to Chennai in just a few hours to go, what else could be said for the Titanic duel apart from, "Let the games begin"!
17 September 2017
Dev Tyagi