India vs Australia 2017 series is said to be one of the biggest limited overs clashed of the year since the ICC Champions Trophy and what makes this series even more exciting is the fact that Australian players have a great idea of what they are going to face on the Indian turf.
Be it the Indian Premier League or the Border Gavaskar Trophy, Australia has been one of the regulars of playing on Indian soil and the same has resulted in back and forth tournaments over the last couple of years.
As far as the India vs Australia 2017 series is concerned, the visitors will be playing 5 ODIs and 3 T20Is in India and the trivia is going to kick start from 17th September 2017.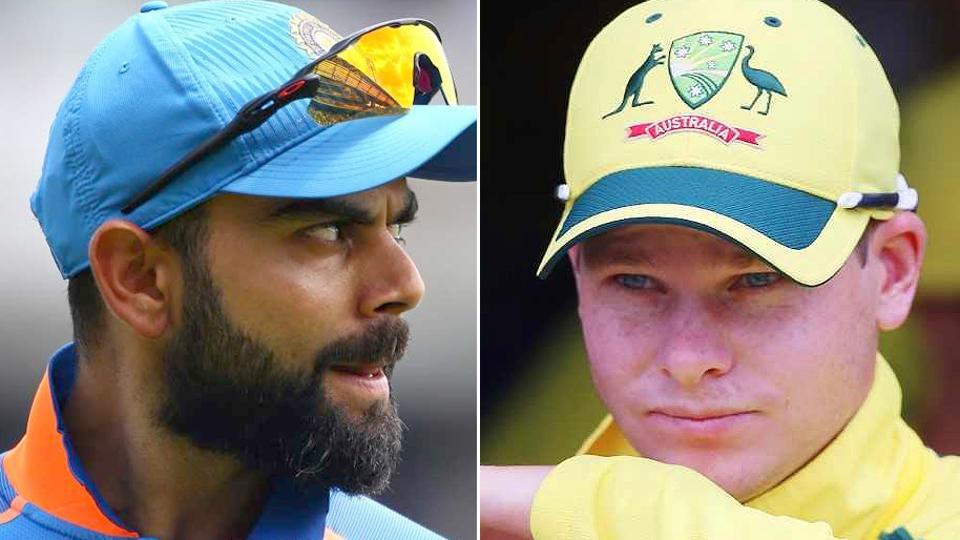 On the back of a Test as well as ODI whitewash, Virat Kohli-led Indian team will be looking to continue their dominance but repeating a whitewash is not going to be an easy task for the team.
Star Sports, on the other hand, after bagging the IPL media rights, has also put its horses to work with a series of short films that aptly defines the kind of contest we are going to see between the two cricketing powerhouses.
Set with a jingle 'Aussie sab jaanta hai' the first film brings alive the idea of the Australian cricket team being more at home in India, which, as said earlier, is true to some extent.
Watch the video here
( Video Courtesy: Star Sports )
And the next video that Star Sports India released has fired up Twitter with #DekhLenge
Here is how Indian Cricket fans have been using #DekhLenge as an answer to #AussieSabJantaHai.
4 yrs back history…#DekhLenge #INDvsAUS https://t.co/fKOHDdPj5p
Pura hila denge because Mahi Maar raha hai #DekhLenge Virat is looking for those boosting
Aussie brothers we are the asli bade bhaijan on the field,be careful #DekhLenge
Ye Log Cheating Karte Hai Game Me. #DekhLenge Inko
This gave me cancer, typhoid, ebola and everything possible. #DekhLenge
Humara Captain Cool #DekhLenge Most Destructive Finisher ko
Faulkner aur uski so-called death bowling ko #DekhLenge
Statements from team members of both the team as well as former players have also started to come out and it seems like Australian players do think that they can outperform Virat Kohli's side.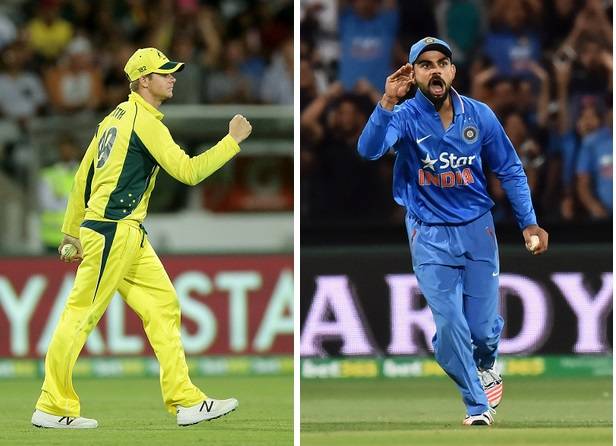 While Travis Head has said that their fielders can win them games against India, veteran player Sourav Ganguly thinks that India will win series against Australia, but a 5-0 whitewash is highly unlikely as Australia is a strong side.
Former Indian batsman VVS Laxman, who had a special affinity for Australian bowling attack, and former Aussie skipper Michael Clarke who made his mark in the Test format in India, have also given their views on the result of India vs Australia 2017 Series.
While VVS Laxman has predicted a 4-1 series result in India's favor, Michael Clarke, while accepting the fact the India vs Australia 2017 series is going to be a hard fought battle, has said that the series will end with 3-2 in the four of visitors.
Everything said and done, while this is the second time that Australia is touring India this year as they went head-to-head with Men In Blue for 4 Tests in the Border Gavaskar Trophy 2017, which despite the visitors taking the lead in the first match, India won by 2-1, Australia will be looking to rewrite the history books, as they have never beaten India in any bilateral tournament in India since a 4-2 victory in 2009.