India is hosting the 2017 ICC T20 Blind World Cup and the Pakistani Cricket team is likely to participate in the tournament starting from 31 January. The tournament will be held in nine different centers till 12 February 2017.
Apart from India and Pakistan, the other teams that are taking part in the contest are England, West Indies, Australia, South Africa, New Zealand, Bangladesh, Sri Lanka and Nepal. The opening match will be played between the hosts and West Indies in Delhi and the tournament will conclude in Bangalore.
The tournament is organised by Cricket Association for the Blind of India and will cost around Rs 24.5 crores to the Association, G K Mahantesh said.
Dilip Vengsarkar, a former captain and the VP of MCA, lauded the spirit of Blind Cricketers and said that he requested the organisers to conduct all nine matches at Mumbai Cricket Association's (MCA) grounds. He also said that MCA will be happy to host the tournament and through this the association can contribute their share in Blind Cricket.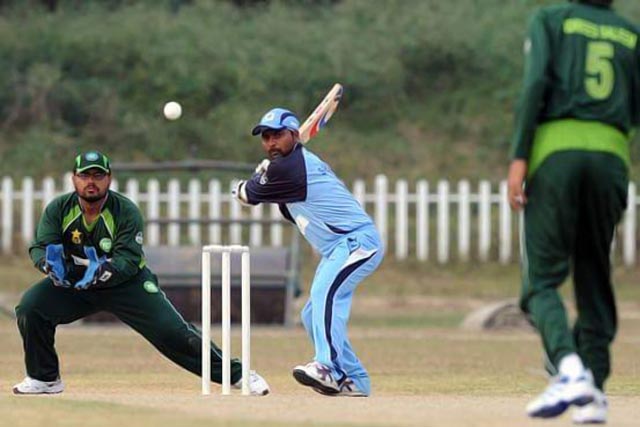 However, no Pakistan match has been scheduled in Mumbai after the protest from regional political parties against Indian Government for trying to maintain ties with Pakistan. The Pakistani team will land in Delhi on 28 January to play their scheduled matches and will travel to Bangalore for the remaining matches.
The tensions between India and Pakistan have increased drastically, deteriorating the ties between the two countries and Indian Government didn't allow the Pakistani team to participate in the 2016 Kabaddi World Cup, held in India.
Humanity could be a reason behind the decision to let the Pakistan Cricket team take part in the Blind World Cup as the team member's dignity is on the line. Whatever, the reason was, the decision could lay the foundation for a new beginning between the nations.
Follow us on Facebook, Twitter and Instagram for more updates. Don't forget to like and share. Do tell us your views in the comment box below.
17 November 2016
Rohan jaitly