When Virat Kohli begins to convert a great start into a big score then the fan tends to think – and cannot be doubted- that India can overcome nearly any opposition.
Barring the odd game against Australia last evening, this has been the dominant tale of Kohli's majesty with the bat. India are ruling with aplomb.
We've become- over the years- big fans of the ever passionate batsman. His glowing cover drives, his strong punches of the back foot, the body movement which is fluid and sanguine, entertain as much as they inspire.
At times, it seems, we are in Virat Kohli's universe where the other batsmen only seem to exist. It's not that they are not doing their job right. It's also not that they are not scoring runs.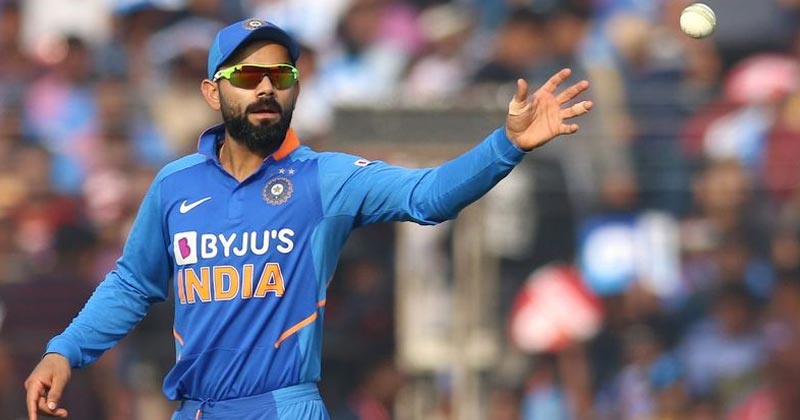 It's simply that in front of Kohli's giant shadow, the others seem mere mortals. But implicit in all the greatness Kohli's bat has come to demonstrate is a relative comfort and habit of producing runs from the position we can't imagine him leaving.
That's one down for India. Yet, purely in the team's interest the right-handed sacrificed his favourite spot.
In the bygone era, when the team was in trouble losing an early wicket or two in-walked Dravid at number three.
It was routine.
Today, Virat Kohli has combined the genius of Sachin and reliability of Rahul to produce runs from this spot.
So it was purely selflessness on the part of the worlds current best batsman and to accommodate a very talented KL Rahul that India's captain decided to retrieve further down from his habitual spot volunteering to bat at number four.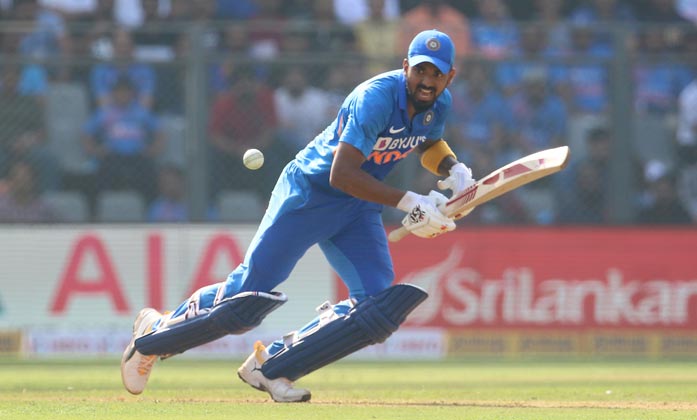 This was when Kohli has scored hundreds, lots of them from his usual accustomed batting position.
Selfless and thoughtful that he is Virat did not think even for a second before vacating a spot we are currently seeing Rahul occupy.
The idea is to benefit the team; include another specialist batsman, to worry the opposition.
But precisely here, there rests a big question.
Why should the Indian captain come in at number four when it is KL Rahul who is battling to retain his ODI spot?
Furthermore, most teams usually reshuffle a position in order to accommodate time to a batter to return to familiar form.
Often on account of losing form, you promote another in-form batsmen to bat higher up. You don't demote the team's best batsmen leaving them bereft of their comfort zone. With all due regards to Rahul who, as seen against Windies, and at the Mumbai game versus the Aussies, has been in great form and sublime touch – it is he not Kohli, who needs to cement the position with Dhawan back in the reckoning.
It's Rahul!
The pressure is not on Virat Kohli but the fight is relevant and ongoing between two very fine batsmen: one who has the experience and the gift of timing to feature in the side and another who makes batting look so elegant and easy. Why can't it be that Kohli continues to bat from his usual customary position and in fact Rahul Comes in at number four?
Anyways, It's not that Rahul will not get any time to bat or an occasion to flex those arms. But what the move would do Is that it would simply allow the most glorious stroke maker to offer runs batting very usually does it would be nothing and complicated but rather something exceedingly simple.
Surely on the basis of past record Dhawan must continue to open alongside Rohit Sharma with Virat Kohli in at number three it could be argued Rahul will get all the time to get accustomed to a new and hopefully permanent spot in the Indian team.
Another measure is if say Dhawan goes horribly out of form and the team needs another reliable Man up top then Rahul can always be promoted to open in both situations there is little or no need for Kohli to hope out from the familiar position.
Maybe it's time India debated this possibility post completion of ODI series versus Australia.