There are players that are respected by teammates. There are players that are regarded by the opponents. But few players are respected as much by their teammates as much as opponents regard them. You know where to put Rahul Dravid in that bracket. Now that Rahul Dravid has been officially inducted into the ICC Hall of Fame only adds more dazzle to his stature as a cricketing great.
A man behind 13,228 Test runs, 36 centuries, and someone with over 10,000 ODI runs, Dravid is called the Wall for his ability to bat for long periods of time, but there's a sense in appreciating his game from a funnel often less-appreciated.
While the Wall-part of Dravid stemmed from his patience and ability to stay put, holding on to an end firmly whilst allowing others to bat naturally (read freely), there was more to the Wall.
Is it not?
That Dravid allowed his batting order to be constantly shuffled, picture India's tour of England, 2011, never had any problems in wicket-keeping, picture World Cup 2003, only so to allow inclusion of another batsman in the side underlines the fact that he was more of a Mr. Dependable than a solid fortification of concrete, the famous nickname attributed to him, The Wall.
And that, even in his retirement, he didn't really retire, not really preferring to spend time at home sipping tea, merely content in dropping kids off to their school or doing Yoga by ditching all those comforts to train and mentor the next generation of Indian cricketers offers explanation as to why he's the one man who's done so much for his country and yet remained content in having not being celebrated with the same enthusiasm as say, Sachin Tendulkar.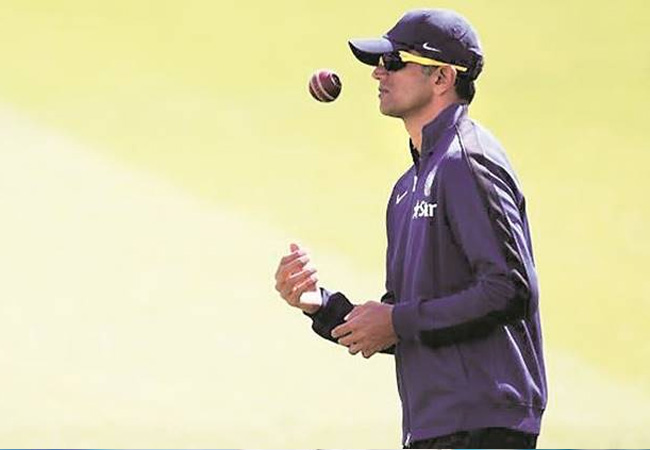 That Rahul Dravid has been inducted into the ICC Hall of Fame, thus becoming the fifth Indian in a checkered league of sorts- a coveted group saluting the pantheon of greats- serves his legend well and pays testimony to the fact that true hard work is eventually recognized.
Another Debate to Start on ICC Hall of Fame Induction?
But while Dravid's induction into the ICC Hall of Fame speaks well of the elite cricketing body recognizing a true champion of the game, it may also give Sachin fans and those of Dravid, with all due respect, a new reason to debate their respective heroes, taking once again, the discussion regarding just who is a greater hero, well past the midnight hours.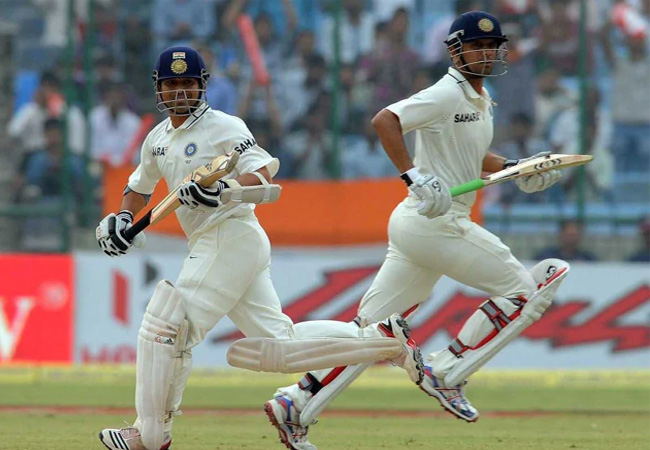 So should the fans of Dravid feel content on this occasion that he was picked into the ICC before Sachin?
What might make sense is to simply celebrate this achievement, no small feat on its own, especially when one understands that Dravid is now part of a league of extraordinary talents that are of the likes of Kapil Dev, Sunil Gavaskar, Brian Lara, Muttiah Muralitharan among others.
Let's dispense with silly titles, let's do away with lame discussions and focus where the thrill is; that in identifying in someone as humble and dedicated like Rahul Dravid, the grammar of cricket to some, the ICC have extended an ode to the great who always kept the team ahead of himself. Can there be anything more admirable than that?