ICC Champions Trophy 2017, India vs Pakistan was an encounter of the ages but the damp weather became a reason of concern for both the teams as well as the fans. Fans never like DLS coming in way of the saga called India vs Pakistan but rain playing a game of its own, the clash became the one that left many confused.
First, India was given 4 more runs to take their total to 323 in 48 overs and when rain interviewed for the third time during Pakistan's innings, the match was reduced to 41 overs and the ICC No.8 team now needed 289 runs to win. But despite that, Edgbaston witnessed a riveting ICC Champions Trophy, India vs Pakistan clash and the defending champions came all guns blazing to register a comfortable win by the margin of 124 runs.
There was nothing good about Pakistan's performance during the match and even Wahab Riaz who was expected to pose a challenge, went on to register the most expensive spell in the history of ICC Champions Trophy (87 runs in 8.4 overs) before getting absent hurt and making Pakistan a 10-man team during the second innings. Moreover, it seemed like misfielding was having a gala time at Edgbaston as players for both teams were left gawking on more than a couple of occasions.
Another problem that Pakistani players faced yesterday was making it big with the bat after scoring in double-digits with dot balls adding to their horrors. Interestingly, almost every wicket that Indian bowlers conceded were after a couple of dot balls and it was the pressure that became too much handle for Pakistani players as they knelt down in front of the ICC Champions Trophy 2017 defending champions, India at just 164 runs.
It was a big win for India as they kick-started their campaign with a victory over Pakistan but there were some moments where we felt a need for amendments in the Indian squad. But before that, here is a look at what went in favor of the Virat Kohli Led Team.
1. Rohit Sharma's Come Back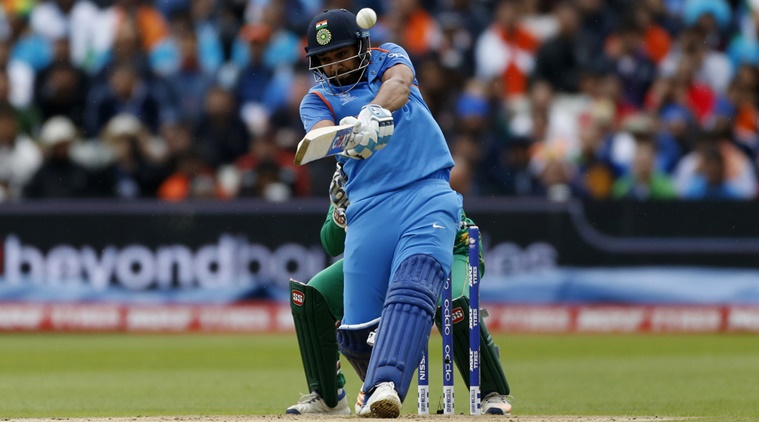 Coming into the ICC Champions Trophy 2017 the one thing that India must have been worried about was Rohit Sharma's form. Neither the player had performed in the recently concluded Indian Premier League nor he had runs coming from his blade in the warm-up matches. However, during the India vs Pakistan clash, he ended up scoring a 91 off 119 balls with the help of seven boundaries and two sixes. Despite the stand being a rather slower one, it might help him gain the confidence for the upcoming matches against Sri Lanka and South Africa.
2. Shikhar Dhawan-The Spine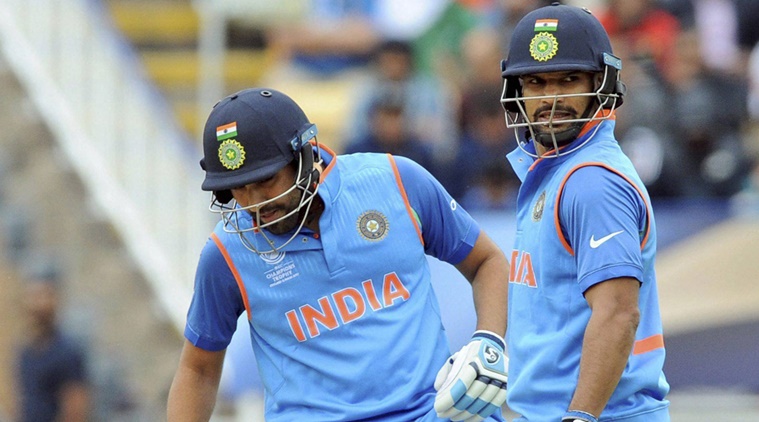 Shikhar Dhawan hasn't had the best season so far despite adding some runs to the scoreboard but him keeping the scoreboard running during the ICC Champions Trophy 2017 (68 off 65), India vs Pakistan match was nothing short of a backbone act from the Gabbar.
3. Yuvraj Singh 2.0
ICC Champions Trophy 2017 is the best platform for Yuvraj Singh to make his mark in International Cricket, once again and by far, that is what he is going for. During the India vs Pakistan match, he entered the crease at a time when Virat Kohli was struggling with outside-the-off-stump deliveries. However, the moment Yuvraj Singh entered the ground, the run rate skyrocketed with the help of his 53-off-32-balls knock. For India, to defend the title this year, this innings meant way more than just runs and if this is what the power-hitter has in his mind for the rest of the tournament, then we are in for a Yuvraj Singh 2.0 tale.
4. Hardik Pandya-The Perfect Allrounder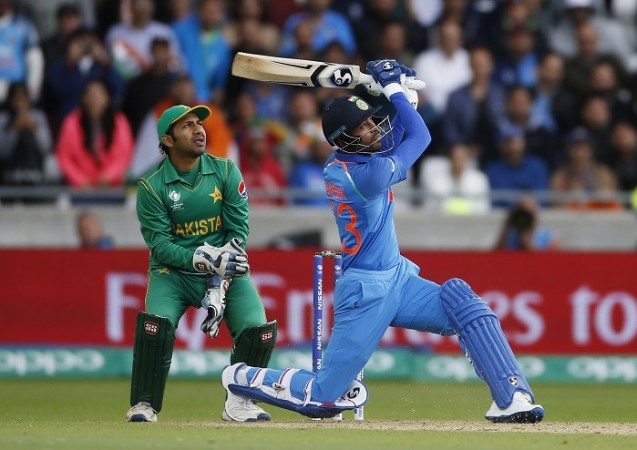 India has been searching for a perfect allrounder and it has resulted in the emergence of Hardik Pandya. When we think of an allrounder, the first thing that comes to our mind is a player who can bowl a delivery at 140 kmph and have the ability to score big. Hardik Pandya has perfected both these characteristics and witnessed the same during the India vs Pakistan match. Being promoted before MS Dhoni, Pandya had much to express and went at it from the word 'go', scoring 20 runs in just 6 balls with the help of 3 huge sixes. He knows how to come under the ball, how to time a shot and also had the needed power for playing at No. 5.
And then he came to bowl. Pandya had never bowled a full 10-overs spell and Virat Kohli, having played 4 pacers and a spinner, had to depend on the 23-year-old. However, he didn't fail to impress, as he ended his spell exactly similar to that of Ravindra Jadeja's, 8-0-43-2.
5. The Perfect Bowling Attack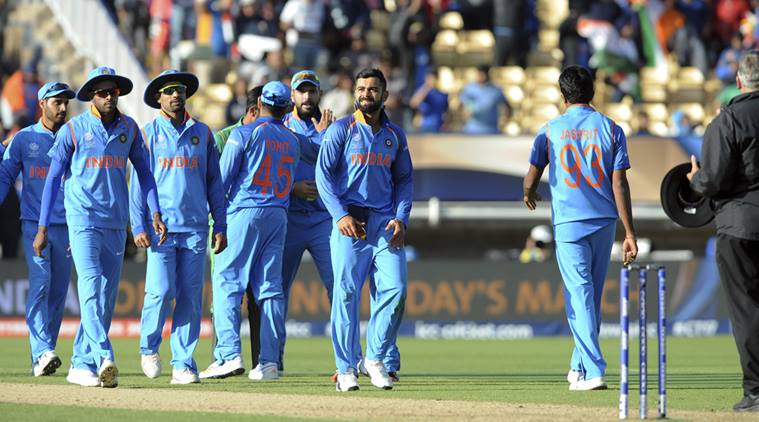 Edgbaston was a pitch that had nothing for the spinners and Virat Kohli came into play with Bhuvneshwar Kumar, Umesh Yadav, Jasprit Bumrah, Ravindra Jadeja and Hardik Pandya as full-time bowlers. There was not even a single bowler that disappointed us with his performance and Umesh Yadav's spell of 7.4-3-30 was the most impressive one.
While Jasprit Bumrah didn't get any scalps onto his name as he bowled a wicketless spell of 5 overs conceding 23 runs, Bhuvneshwar Kumar also did the magic with the new ball and sent Ahmed Shehzad back to the pavilion during the early stages.
All these five points hint towards a successful campaign for India in the ICC Champions Trophy 2017 but there are some areas on which the squad needs to work on cause if India vs Pakistan would have been a close call, the result might not have been the same due to these factors.
1. The Below-Par Fielding Effort.
A couple of catches being dropped, boundaries being left uncovered and not-on-point throws, this is what concluded India's fielding effort during the India vs Pakistan match on Sunday. This came from a side that has been boasting its on-field capabilities for some time now and the likes of Yuvraj Singh as well as Kedar Jadhav needs to work on their boundary line efforts.
2. The Other Side Of Virat Kohli
We have seen the Virat Kohli taking India to several victories single-handedly, however, after taking on the skipper's cap, the responsibility bug has bitten him and he seemed struggling to express himself during the India vs Pakistan match until Yuvraj Singh took on the steering wheel.
He managed to score just 45 runs in the first 57 balls he faced but when the run rate started rocking the scoreboard, he scored 36 runs in the nxt 11 balls.
For India to defend the ICC Champions Trophy title, the team needs the '11 balls 36′ side of Virat Kohli.
The heart of the matter is, this was definitely an all rounded performance from the Indian side barring some loose calls in the fielding department, but for being a formidable team and winning the ICC Champions Trophy 2017 Title, they need to work on the above said departments.
On the other hand, Rohit Sharma and Shikhar Dhawan, the pair that was the flag bearer for India in the last edition, has finally started working with their blades which when backed by the lower middle order's form, might result in a great batting attack in the tournament.
Some interesting statistics from the ICC Champions Trophy 2017, India vs Pakistan game:
Yuvraj Singh's 29-ball half-century is his second-fastest ODI fifty.
Rohit Sharma and Shikhar Dhawan is now the second most successful batting duo in Champions trophy with 518 runs between them, Shivnarine Chanderpaul and Chris Gayle (West Indies) being at number one with 635 runs. The Indian duo also has three century-partnerships between them which are the most in Champions Trophy history.
Rohit Sharma's stand of 91 runs was his best in ICC Champions Trophy, his previous best being 65 runs against South Africa in 2013.
When it comes to ICC tournaments, India has now won their last seven matches against Pakistan. India has also defeated Pakistan 13 times in ICC tournaments, the most by any team against a particular opposition.
24,156 people attended the India-Pakistan match at Edgbaston, making it the highest attendance for a One Day International at this venue.
Virat Kohli now has an average of 134.66 against Pakistan in ICC tournaments, having played having played eight innings and scoring 3 fifties as well as a century.