For a team that boasts of imperturbable batting powers in Pollard, Sharma and Rohit with newbies like Evin Lewis joining in chorus of battering sixes, it's not always that a leg-break specialist makes headlines. But then so much about the IPL and arguably it's most followed outfit- Mumbai Indians- has been about unfurling spectacular surprises in midst of besotted crowds.
There weren't many takers for Tendulkar's astonishing success when back in 2010, in his third turn-out for his home team, the master of ODIs took T20 nerds by surprise in his tonnage of 618 runs, the most in that season. Many were surprised when the likes of Bumrah emerged on the fray. What are now an inseparable feature of the national cricket line up, was once a rising force in motion, delivering un-hittable death over yorkers. In the years hence, Jasprit Bumrah like fellow India team-mate Pandya has formed the core of IPL's most successful outfit.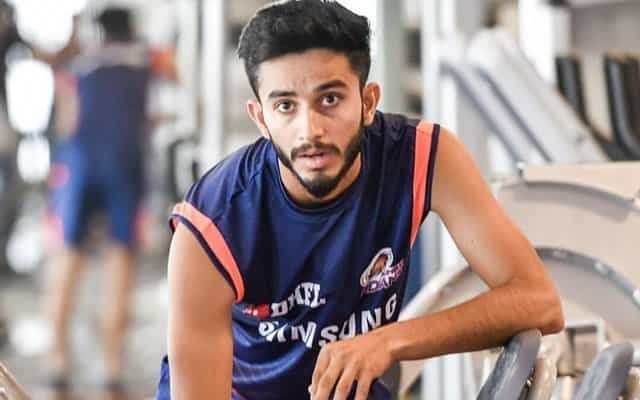 And now, with the addition of a surprising, head-turning new find in Mayank Markande, easily the most popular and rememberable Mayank in contemporary IPL, arguably ahead of Agarwal, Mumbai Indians have unfurled a new leading star to surprise their IPL challengers with.
That said, make no mistake. This isn't a flash in the pan we are talking about.
For those who witnessed Markande work up a spinning web in which to drag Chennai Super Kings in the nervous IPL opener which ultimately belonged to the visitors at Wankhede, Markande has proved that he can dislodge mainstays from the crease with the reasonable comfort of a kid gnawing back at another in taking snatching back his stolen candy. Bringing in with amazing finger-spinning dexterity his great Vijay Hazare trophy form, wherein he scalped 10 wickets, including a 3-for against Assam, Punjab-native Markande has upped Mumbai's winning ante by adorning himself with the purple cap at a stage where only 8 of the 60 IPL 2018 games have been completed, thus far.
In outfoxing batsmen with a clever repertoire of googlies and flippers, Mayank Markande has been stitching a puzzling yarn from which the likes of Dhoni, Rayudu, Chahar earlier and later, Saha, Dhawan and Pandey have been trapped. But more glossier than the list of stars struck in Markande's unrelenting turn and wicket-taking zing are the moments where the 20-year-old has struck; bamboozling so far among the best in IPL's showbizz.
Not someone who looks ominous and dangerous being a daintily built lad- Mayank Markande's ability to strike in early and cut the run chops of the top order rewards his backers and teammates at Mumbai Indians with prized early breakthroughs. Even as still much of IPL has been about the bludgeoning of the blade as against the turmoil the ball endeavours to make, Markande's early prominence, having scalped not 4 or 5 but 7 wickets so far has proven that a lot of IPL is about thumping of the bat at the expense of 'seeing off' dangerous spinners.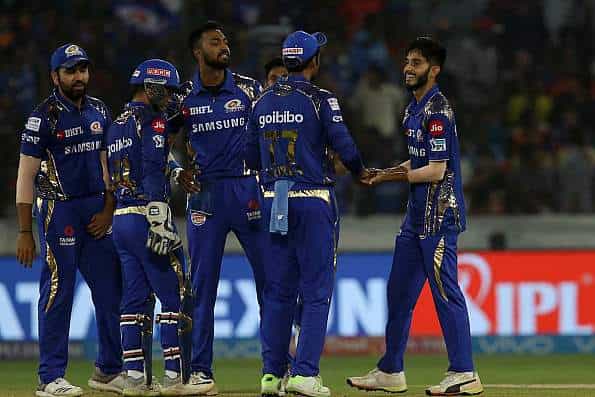 This, mind you, is a tournament that already has some of the best rulers in spin-dom (where spinners rule a kingdom) in the likes of genuine match-winners in Kuldeep Chawla, Yuzvendra Chahal, Ravichandran Ashwin, Sundar Washington and, Piyush Chawla.
In here- given Mayannk Markande's presence- also lies possibilities of triumph for teams like Mumbai Indians, who aren't the best beginners in every IPL league. Slow, steady and commencing their winning momentum only at the back of some early surprises, rather setbacks the famous IPL franchise now will depend more on Markande's abilities to skin through their opponents' batting orders. This is something that the right-arm spinner has already depicted in his landslide bowling triumphs against Chennai Super Kings and Sunrisers Hyderabad.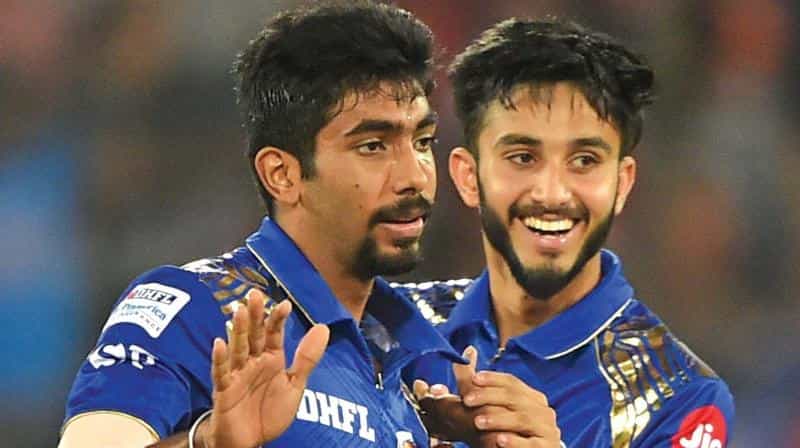 So impressive has Markande's resurgence been in a format that is known to produce mistimed heaves deposited into the stands that it's earned the youngster a lot of praise from established spinners like Chawla himself. And it's not too hard to understand why. Mayank Markande doesn't, at least, thus far, concede a lot of runs. With his tight, disciplined rhythmic action, he stifles batsmen with a lack of space to freely exhibit lavish strokes. At all these times, there looms the ominous threat of the ball keen at exploring the inside edges of the bat or probing the soft spots toward the pads.
In fact, Mumbai Indian's bowling coach, Shane Bond also senses Mayank Markande to collect a lot many wickets in the forthcoming matches given the hot-form he's already demonstrated. And who knows, should that conception turn into a real outcome, we'll have batting implosions marked by truncated scores and crawling scoresheets. And with that, there is little doubt that captain Rohit Sharma- still searching for a win- wouldn't come out with that quintessential gleeful smile.