It was to have been one of the most widely-watched and fascinating cricket leagues of the entire year. Year after year, it is keenly awaited with massive excitement and truth be told, this is pretty much what the IPL 2021 had been offering with the likes of Delhi Capitals, Chennai Super Kings and Royal Challengers Bangalore exerting their might over the rest of the teams. Moreover, Delhi, a team badly thrashed in its former editions had come to bloom under the leadership of Rishab Pant while the Bangalore franchise, widely associated as 'chokers of the IPL' had come to show finally what they're made of.
Just the other hot and blazing Delhi evening did Kieron Pollard blast past the CSK bowlers on his way to a fighting, unbeaten and importantly, match winning 87. That's when the likes of Harshal Patel and Devdutt Paddikal had already struck a valiant hundred and then all of a sudden the IPL 2021 got dismissed indefinitely.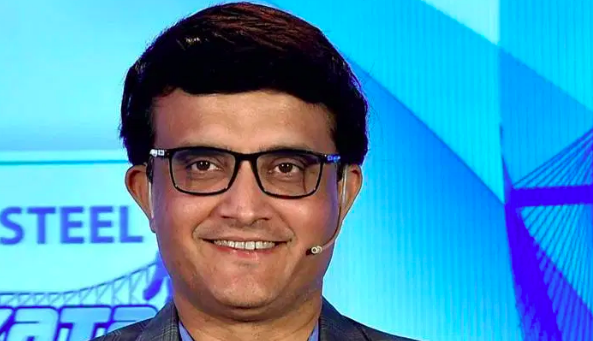 Point to be noted- not cancelled, not called off either but dismissed! To that end, it was known that in the wake of the growing cases of COVID 19, it made little sense to impose a threat over the life of the cricketers, many of whom- barring the locals- had traveled from different parts of the world to participate in a league India is simply mad about.
Now that being said, everyone was curious about the sudden dismissal of the IPL 2021 with reports coming in that some contingents reported to the authorities about their players and other individuals having tested positive for COVID 19.
So the key question at this time rests with Sourav Ganguly, an eminent figure with the BCCI to answer- just how did this happen; how did COVID 19 of all things enter what was supposedly a secure bio bubble of IPL 2021, with several reports suggesting that there may have been a breach of the COVID protocols!
Here's what Ganguly offered as a fitting reply, "I don't think so. The report we got is that there's no breach of the bubble. How it happened is very difficult to say. How so many people are getting (infected) in the country is also very difficult to say."
Furthermore, Ganguly also compared the current woes of the world of football in its battle with COVID 19, stating in no uncertain terms that, "Professional hands around the world can't control it (virus penetrating the bubble). When it was happening in England (second wave of the pandemic), there were cases in the English Premier League. Manchester City, Arsenal players got infected."
That being said, the next big question now is when might the further IPL games get rescheduled and whether that is possible at all in the imminent future, certainly a question that countless fans as well as media publications would be hoping to get an answer for?
Also Read: What Happens To The IPL 2021 Now With The Rise In COVID Cases?
To that end, Ganguly had this to say, "Due to a rigid schedule, it is difficult for the board to reschedule games easily. (Premier League) Matches got rescheduled. Because their season is six months long, they can do it. But our season is tight. Since we have to (release) players to their respective countries, rescheduling was very difficult."
All of that being said, it might not be exactly incorrect to construe that the IPL 2021 is as good as over, unless we are proven wrong soon. Maybe those who had suggested that why was it held during the peak pandemic time in the first place weren't really wrong- were they?