Jasprit Bumrah is the toast of the nation at present. His sensational performance in the recently concluded Test series against the West Indies dazzled even some of the former fast bowling greats of the world. Bumrah's effort in the series also included a tremendous hat-trick in the 2nd and final Test that broke the back of the West Indian batting lineup and eventually helped in winning India the game.
While Bumrah's terrific hat-trick is being widely celebrated and rightly so, this is a good moment to look back at the other Indian bowlers who achieved this rare feat. Here is a look then at the other Indian bowlers who took a hat-trick in international cricket.
Chetan Sharma vs New Zealand, 1987 World Cup:
It is the moment used in countless cricket trivia. And it is that one famous moment in Indian cricket that will always be recalled fondly. It is, after all, the first hat-trick by an Indian bowler in international cricket.
This couldn't have happened at a better event – the ODI World Cup 1987 in India. Chetan Sharma, an unassuming seam bowler, was mainly known in India before this game for infamously getting hit for a six off the last ball by Pakistan's Javed Miandad in the final of the 1986 Austral-Asia Cup at Sharjah and losing India the match. Here, though, Chetan was brilliant.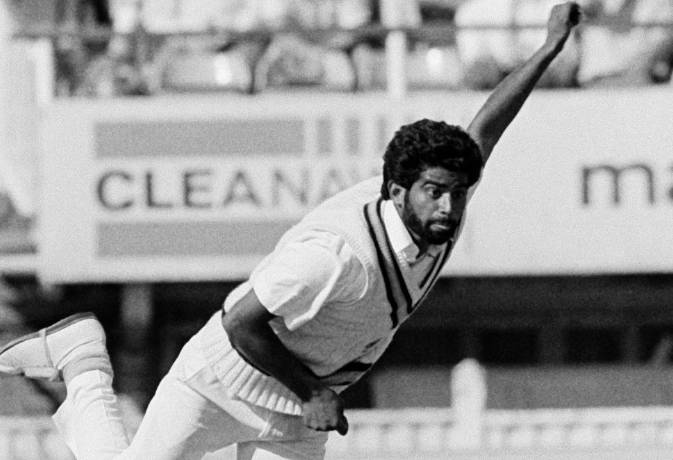 After batting first at Nagpur, New Zealand were moving along steadily at 181/5. This was when Chetan Sharma was brought back into the attack. Sharma fist bowled a set Ken Rutherford with a nippy in-swinger. In the next two balls, he castled Ian Smith and Ewan Chatfield to become the first Indian bowler to take a hat-trick in international cricket and third overall.
Courtesy Sharma's heroics, New Zealand was restricted to 221-9 and India won the game comfortably by 9 wickets.
Kapil Dev vs Sri Lanka at the 1990-91 Asia Cup final:
While there are several Kapil Dev-specific moments that are celebrated widely in Indian cricket, this noted one has not been given as much prominence. Perhaps because there isn't any televised recording of the event to look back at or perhaps because it happened in two overs. But it was undoubtedly an occasion to savour.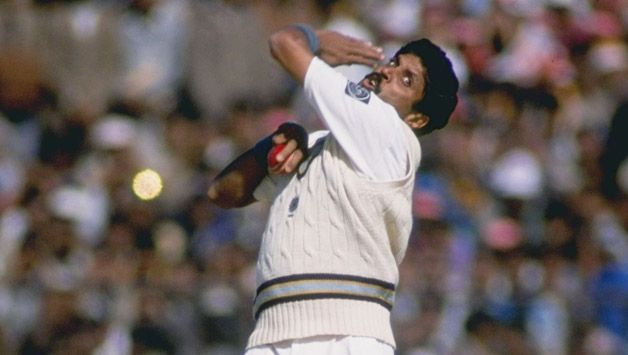 In the Asia Cup 1990-91 final between India and Sri Lanka at the Eden Gardens in Kolkata, Sri Lanka batted first and were cruising at 175-4. The experienced Kapil Dev was brought in to halt the Lankans and the bowled delivered by getting Roshan Mahanama caught behind for 5 in the final ball of his over. Then, in the first two balls of his very next over, Kapil trapped Champaka Ramanayake LBW and then got rid of a young Sanath Jayasuriya for 5 to complete his maiden international hat-trick. Sri Lanka were reduced to 181-8 and eventually managed only 204-9.
India went on to win the match by 7 wickets.
Harbhajan Singh vs Australia at Eden Gardens, 2001:
After Kapil Dev, Indian fans had to wait a long time before getting to witness a bowler from their country take an international hat-trick. It took 10 years to be precise. But it was well worth the wait because how monumental the event was.
In the second Test of the epic Test series between India and Australia at the Eden Gardens in Kolkata, Australia were looking to extend their 1-0 lead. After batting first, Steve Waugh's men were dictating the terms at 254/4 in the third session of the day. Off-spinner Harbhajan Singh, who had still not done anything significant in international cricket, was toiling hard.
Harbhajan's relentless efforts paid dividends as he trapped Ricky Ponting plumb in front with a zippy slider. Left-handed wicket-keeper batsman Adam Gilchrist was the next man in and was out leg-before wicket the very first ball with a one that went away slightly after pitching. Harbhajan then gobbled up Shane Warne the very next delivery – caught at short leg – to complete the first ever hat-trick by an Indian bowler in Test cricket amidst a delirious Eden crowd.
Harbhajan finished with a brilliant 7-123 and India eventually won the historic game which had many more thrilling twists and turns yet to come. But Bhajji's hat-trick made the game that much more epic.
Irfan Pathan vs Pakistan at Karachi, 2006:
In terms of quality, this is perhaps the best hat-trick by an Indian bowler.
The first two Tests of India's tour to Pakistan in 2006 had ended in a draw. Hence, the third Test at Karachi was crucial for both the teams.
Pakistan was asked to bat first on a cold January morning. There was a nip in the air and Irfan Pathan was on fire in the very first over of the match; moving the ball around viciously. In the fourth ball of the over, Pathan' beautiful outswinger took the outside edge of opener Salman Butt and he was caught safely in the slips for 0. The next two balls were absolute peaches – a zippy in-swinger that had Younis Khan trapped in front and another lovely in-swinger that bowled Mohammad Yusuf through the gate. It was a masterclass in swing bowling and was a superlative effort as it dislodged three fine top-order batsmen off terrific deliveries.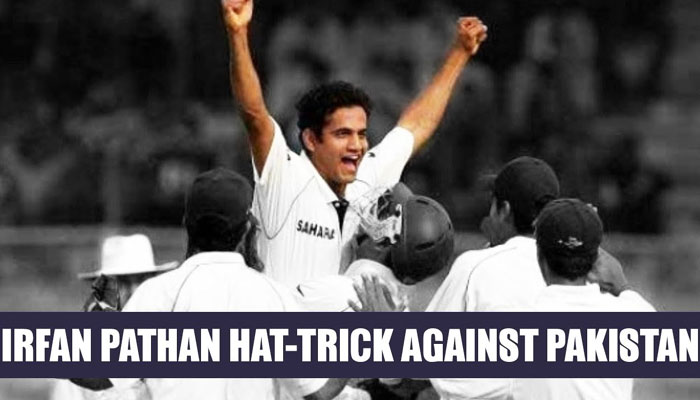 Irfan's hat-trick had Pakistan reeling at 0-3 after the first over and then 39-6. However, Pakistan recovered brilliantly and went on to win the game by a thumping margin. Regardless, Irfan's outstanding effort will be recalled every now and then because of its magnificence.
Kuldeep Yadav vs Australia at Eden Gardens, 2017:
Eden Gardens and hat-tricks have now become a rather fascinating love story in Indian cricket that hasn't been given enough credit for.
This was only the third hat-trick by an Indian bowler in ODIs and happened 16 years after the last one. Young Indian chinaman Kuldeep Yadav was the one who achieved this special feat in the 2nd ODI of Australia's tour to India at Kolkata. Chasing a moderate score of 252 set by India, Australia was decently placed at 148-5 by the 32nd over. The wicket was slow and Kuldeep was getting good turn and grip. In the second ball of his eighth over, Kuldeep got Matthew Wade to chop on a routine legbreak onto his stumps for 2. The next ball was a loopy legbreak and Ashton Agar played all over it to be dismissed LBW for 0. Kuldeep used his best weapon, the googly, for the hat-trick ball, and made Pat Cummins nick one to the keeper for a golden duck.
The Indians were cock-a-hoop and the Eden crowd was jubilant as Australia was reduced to 148-8. Eventually, they were dismissed for 202 and India won a memorable game by 50 runs courtesy Kuldeep's terrific hat-trick.
Mohammad Shami vs Afghanistan at Southampton, World Cup 2019:
The most recent hat-trick by an Indian bowler, before the Bumrah special, obviously, happened in the ICC World Cup 2019 game between India and Afghanistan.
This one will be remembered for long as it came in a tense moment and won India the match after they were looking at an embarrassing defeat. Chasing India's below par score of 224, Afghanistan were 213-7 in the 49th over with Mohammad Nabi going great guns. However, just when it looked like Afghanistan would pull off a miraculous upset, Shami, who was bowling the final over, had Nabi caught at long-on of a full delivery. In the next two balls, Shami unfurled two lethal yorkers and castled Aftab Alam and Mujeeb Ur Rahman to complete a hat-trick and a thrilling win for India by 11 runs.
It was only the second hat-trick by an Indian bowler in the World Cup and came at the most opportune time to save the team from the blushes.
Is the Jasprit Bumrah hat-trick your favourite one? Which hat-trick from the above list do you like the most? Comment below.