He was once among the most feared and disruptive of all modern opening batsmen in the day. At a time where there was hardly any dearth of talents in a star-studded South African line-up, that included Hashim Amla, AB de Villiers, among the most respected of all fast bowlers in Shaun Pollock, and the great Jacques Kallis, he came, made his place and even emerged as an outstanding leader of men who forged their careers and destinies contesting some of the fiercest sides in world cricket.
Above all, being an exceptional leader and someone whose bat guided South Africa to exhibit much of their mid-2000s prowess, the side going from being among the fiercest on the field to being among the most competitive units there ever was, he was also a prolific scorer of runs on either side of the wicket.
Now, Graeme Smith, scorer of runs, hitter of frequent Test hundreds, compiler of frequent fifties and someone who held onto his own in both formats of the sport with a sense of command and punch, is back but in a different role for Cricket South Africa.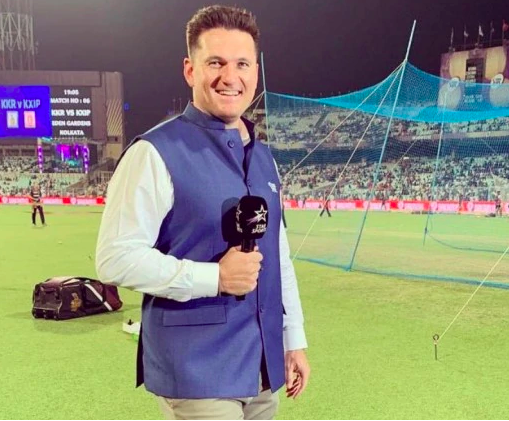 It's a role that while posits the hope to see something dynamic and shape-shifting for a cricketing structure that would do well with some changes that are carried forward to introduce a culture of stability, this being a rather challenging time for South African cricket, it is still early days to resort to conjecturing and guesswork.
Graeme Smith's skills with the bat and the innate ability (for which he was entrusted with the leadership role) have gone on to speak for the man and hardly leave doubt for his detractors to judge him wrong. Yet, it must also be mentioned that overseeing change at Cricket South Africa- at a time where the men's sport, in particular- is in urgent need of vital changes to introduce a climate of certainty and newfound prospects that can carry the game a long way along are the need of the hour.
While on the one hand, it's an obvious pleasure and much-needed giver of hope to see an experienced, and of course, diligent mind in the sport accepting such a big responsibility- it must also be mentioned that Smith's appointment as the Director of Cricket South Africa comes along at a time where much of the CSA board seems to be engulfed in a fix.
CSA crisis is still the same as with Nenzani with his remaining board members refused to resign from their post as Tony Irish, Chief Executive of the SA Cricketers Association (SACA), who had asked the CSA President to step down on Friday.
It must also be reminded that at present, it is highly likely that the former veteran batsman; a dashing collector of runs and several glories up SA's sleeve, will accept his role but where it stands at the moment, then he is yet to officially accept his new role.
Here are Mr. Nenzani's thoughts on the eve of the big Graeme Smith announcement," "I am happy to announce that we have engaged Graeme Smith and I am confirming that by next week Wednesday all of the negotiations around the contract terms that need to take place would have been concluded."