The weak resort to vile, unbecoming ways of being. The weak pelt stones and call names. The strong take everything and know that grace rests in letting it go.
You know where to place South Africa vis-a-vis Pakistan in the recently-concluded ODI series, held in the land of the Protea Fire.
You also know the significance of the phrase 'Protea Fire', don't you?
This is not just any phrase.
This isn't some lame emotion either. This is a collective identity. This is a 'bringer' of hope. Some may say, it's an aggregation of joy. Others could say, it's a celebration of victory. Nonetheless, it's a unification.
It signals togetherness.
And nothing stokes both their fans and their brand of cricket- unabashedly passionate, fiery but untouched by malice, marked by excellence not drained out by lack of any- then South Africa's philosophy of Protea Fire.
And this is what was out in a lavish display in the fifth and deciding ODI of the 5-match series in Protea-land as Quinton de Kock led the assault from the Protean stable in cleaning up Pakistan akin to a merciless hawk splinters its prey.
South Africa chased down Pakistan's modest ask of 241 with 60 balls to spare. It hardly ever seemed that the side broke into some kind of sweat. It didn't appear that there was any pressure.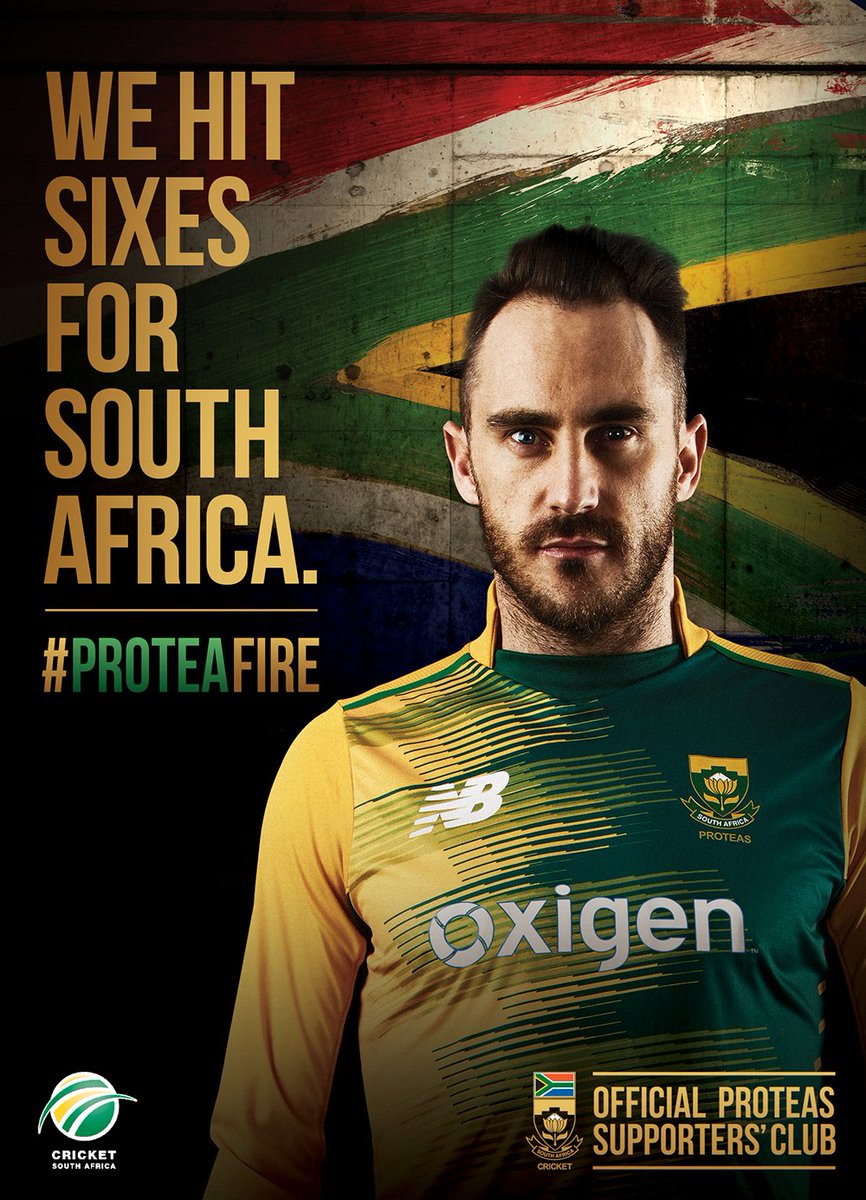 The hosts produced a clinical run-chase teaching Pakistan a thing or two about how to approach a contest simply, minus theatrics, upholding the dignity of the game whilst maintaining their passion to win supremely.
While de Kock's 83-off-just 58 set a pulsating tone to what may have been an easy-going run-chase, Reeza Hendricks, playing in only his fourteenth ODI and van der Dussen struck vital fifties that made the run-chase a cake on the platter.
Above all, one man led from the front.
The name's Faf. Faf du Plessis.
In giving able support to his younger teammate, van der Dussen, the enigmatic Faf ensured he was a cautious vigil in the middle as he spent around 107-minutes and ended up undefeated, but not before having struck what became his 17th ODI fifty.
An unbeaten 50 off 72 balls ensured that victory would only belong to the team from the "Madiba-land".
A game before, during the Fourth ODI, the tourists, with 2 brave ODI wins under their belt had been part of a certain ugliness as none other than their captain, Sarfraz Ahmed resorted to unparliamentary language and even sided with racist comments against one of South Africa's own.
Perhaps there was more to Faf du Plessis' forgiving his opposite number then. Perhaps there's always something more to Faf du Plessis- both the man and the captain. He is a bloke who lives for cricket and heck, minus words, thrives in it.
But make no mistake. Faf's no saint either. Please.
In the past, the dashing right-hander, someone who's only a little over 200 runs shy from the notable 5000-run mark in ODIs, managed to ball-tamper.
That's no ordinary illegal act. The bloke had an entire 'Wrigley' saga based on his mishap.
But look at the guy now; rather today?
Faf proves that, at the end of the day, we are human in the sense of our frailties and yet, when we manage to bounce back- score, lead as he is today, realizing well that 2018's Test form had been damp- there's also a star in us that can shine albeit not stooping to perennial lows such as calling people names.
Right Sarfraz?
Here's what most international captains today may want to remember about 2017's India tour of South Africa, a series the Proteas won.
Right before the start of such a crucial series, the somewhat Joaquin Phoenix-lookalike, instead of showing nerves, throwing the typical condescending attitude to his touring opposite number actually extended a warm hug to Virat Kohli.
What did that prove?
For someone who was birthed in a team legendarily cushy with guys like Smith, AB, and King Kallis, not to forget, Steyn to becoming the leader of a unit that has more inexperienced guys, barring de Kock and Amla who happen to be match-winners, Faf du Plessis proves that it's easier to be in one's skin and heck, even sensible to be prevailing inside it.
Why resort to shenanigans? Why succumb? Faf doesn't throw in tongue-rolling, cheeky narratives from wherever he's fielding. Men don't do that. They don't have to.
Neither does the captain crib- as do many fans back in South Africa about AB's sudden exit from the game.
He's content at leading. He's happy at being part of the larger collective. He's happy to score. Well, he better.
There's, after all, a reputation to be upheld, a tag to be removed.
Isn't it?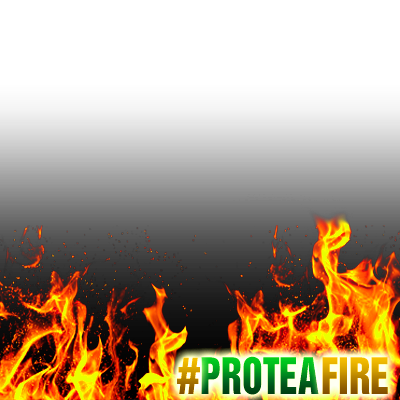 All with Protea Fire. Forza Faf.