Back in 2014, a usually disoriented West Indies were in New Zealand. The ODI series was lost and there seemed hardly a surprise about the outcome. Yet, the 5th match at Hamilton turned out to be an unusually intriguing run-fest.
In a team featuring Kieron Powell, Lendl Simmons, Johnson Charles- not 1 but 2 hundreds were scored.
None came from any of their bats.
While Kirk Edwards- among the 'missing in action' figures of West Indies- struck a career best century, a special 106 was also thudded. It eventually guided the visitors to a mammoth 363.
That came from the bat of Dwayne Bravo– who until 24 hours back; as on 25 October 2018 was an active West Indian cricketer.
What was central to Bravo's 106 was the beautiful balance between attacking strokes and the well-timed ones.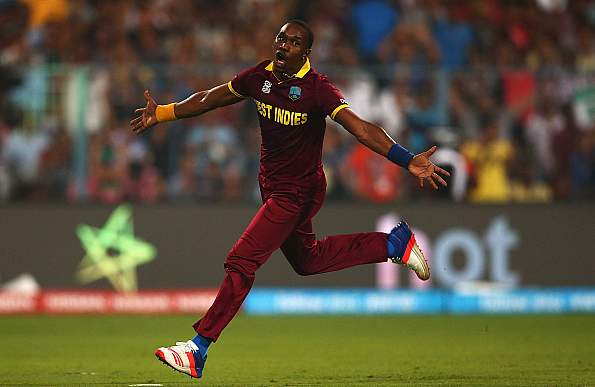 You didn't miss Gayle when you saw Dwayne Bravo club Corey Anderson on the front foot for a six over long off that went at least six rows back.
A breathtaking strike was the flickish hit he fired toward deep square leg on the final ball of the 41st over.
Some fans might have been stunned probably wondering what Bravo was on.
After all, the rate of his conversion- reaching his fifty of 54 balls, eventually reaching 106 off just 81- had been perennially absent from his repertoire: a craft that seemed initially checkered with powers that were meant for belligerent striking in a career that upon beginning , seemed destined for the long run.
That Dwayne Bravo had scored his only other century- the one that came before that 106- around 8 years previously at Ahmedabad made his effort even more stunning albeit tapered with surprise. One wondered where had the dependable batsman in him been all this while; one who probably may have been even utilised as a top order bat if not necessarily as the lower order hitter whose task often seemed zeroing in on striking mega hits during closing stages?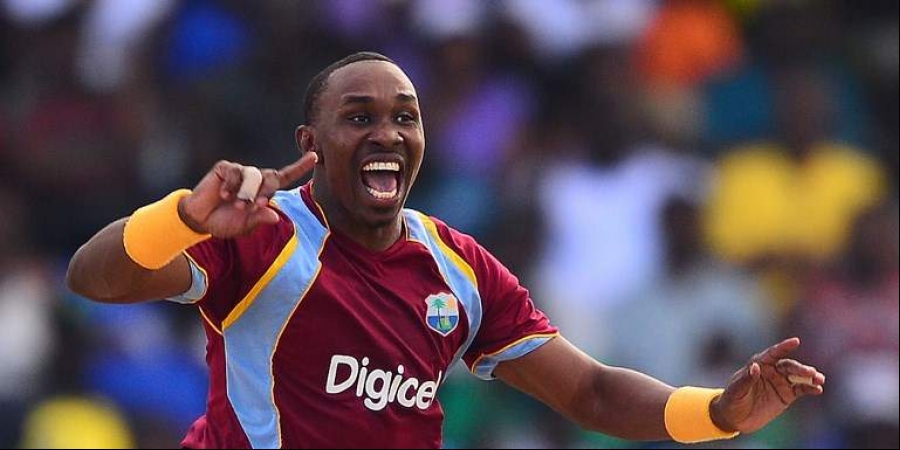 In that game itself, Dwayne Bravo after having been headline material for his cracking display of 3 sixes and 12 fours, took the white ball and bowled 5 overs conceding only 12. He'd cleaned up Guptil and was the most economical bowler in 100 overs at 2.4
That spectacular all-round effort that, in effect, meant the man's genuine love for rigour; for playing a hard sport cleanly with no love lost for going the extra mile for his team summed up Bravo- arguably the only West Indian cricketer whose cricketing effort sort of extended a homage to his own surname.
And yet here we are.
In a decade of playing competitive cricket having broken out in 2004 as a Lara-devotee (but one who was determined to change the landscape of Caribbean Cricket), Bravo has called time on his career.
Does it make you sad?
Does it make them sad who might've expected to construct partnerships with him in ODIs especially- say Hope, Hetmyer, Rovman?
More importantly, how does that make Dwayne Bravo feel?
From the time it became apparent that Dwayne Bravo was the central figure who led the West Indians' off the field in their 2014 abandoned India tour- there was hardly a doubt about his appearances for national duties being truncated thereafter.
But what's dreadful is the suddenness with which Dwayne Bravo- 5 hundreds and 23 fifties- went from being a 'possible' answer from the Caribbean stable to the all-round explosion as witnessed by the feats of Kallis and a rising Watto into being a strange moniker of his true expertise; the nickname DJ hi-jacking the ball/smashing, timber- disturbing master hider of the slower ball.
And yet, nothing is more disappointing than perhaps the realisation that where Dwayne Bravo may surely have continued- provided he and his board would've arrived at an armistice of sorts, (to further a career that was truncated much before it could become a legacy)- it seems his case isn't even a glorified casualty that it is so deserving of becoming; indicating the true nature of bitterness that has engulfed the West Indian Board and the talents that continually turn the T20 way.
What's more laughable- if you're a fan whose as disappointed by the sight of an empty Sabina Park during Tests as thrilled by a Hope's Headingley hundreds- is that the Dwayne Bravo case may not even serve a reminder to their cricket from saving the many whose careers might be on the line. Take Pollard. Take Narine. There's also Lendl Simmons, Andre Russell, Craig Brathwaite as no one is bothered to take a stock of where's Johnson Charles been and what on earth became of Jermaine Blackwood.
Because quite frankly, it seems West Indian cricket is content with staying with the board the way it is; merely cribbing about the glory days where visitations to Youtube to see a Lara special fills the heart with a certain gladness. It appears as if engaging in empty social media rants on indifferences shown to Chanderpaul makes one rather content instead of actually fighting over all that is wrong in their cricket.
And until these big issues cannot be resolved, until and unless one cannot conclusively state as to who's really at fault- is it a deplorable board or the player who turns willingly to T20 leagues only to revile the phrase T20 mercenary- world cricket will have to put up with West Indian version of a one-night stand as seen in the form of a game that yields a torrential run-rain with many a series being fought toothlessly.
What Dwayne Bravo was meant to do- display his nerve wrecking all round appetite for entertainment if not any magnificent awe-inspiring sense for a contest was cut abysmally short one would feel.
But that his career boomed financially- eschewing the maroon for the glib of multi-coloured clothing in Freelancing T20 roles- speaks actually about the changing nature of cricket as much as it speaks of the waning fortunes of a side whose 2019 fortunes seem more murkier than that of. Sri Lanka and any day less promising than that of an inexperienced Afghanistan's.
One can engage as much as one likes; chide banter starters and critics by saying Dwayne Bravo's experience would've added more spine to a massively inexperienced side for the World Cup but what's the point now?
Neither is the bling wearing, shades sporting jiver to hypnotic beats, producer of 'champion' tracks going to return nor is the Board apparently interested in expressing a carefully conceived plot to resurrect cricket in a country that everyone enjoys describing through the usual one-line RIP-equivalent: " World cricket needs a strong West Indies."
Yes, it does.
We would all love that.
And Dwayne Bravo- the same bloke who disturbed India's run machine Yuvi's timber in arguably the greatest ODI between the two sides (at Kingston 2006) as also tearing apart Pakistan in ICC World T20, '14 in his most famous knock of 45 would've loved to play his part.
Now that he isn't, who's really at fault. And above all- to whom does this casualty, provided it is considered as one- really worry?