If there's one format of cricketing contest where both India and Pakistan have graced the sport without any enmity, bitterness or chances of a fall-out then it's Cricket for the Blind. Blind Cricket is a visionary measure of the remarkable passion with which visually-impaired cricketers take to the turf to unravel with unique batting and bowling talents.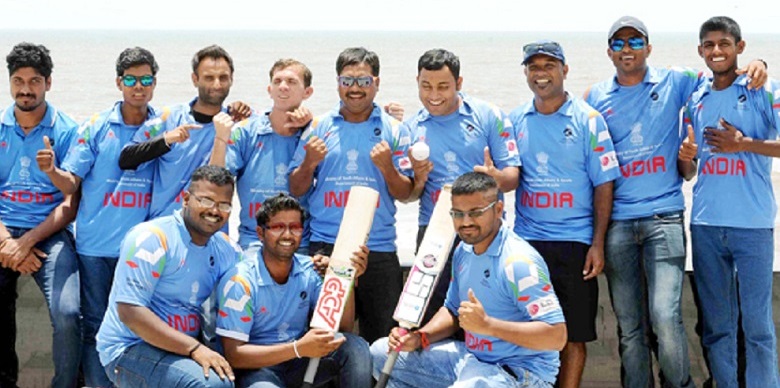 Soon, in a few months time, the fifth edition of the Blind Cricket World Cup is set to take place. This time, it is being hosted by Pakistan. Surely, this might bring back memories of the past where India squared against the side in the world cup finals.
On 7 December, 2014- India defeated Pakistan in the Blind Cricket World Cup. Then, in the not too recent past, India thumped Pakistan – who gave a very close fight in the final moments- of the Blind World T20 2017.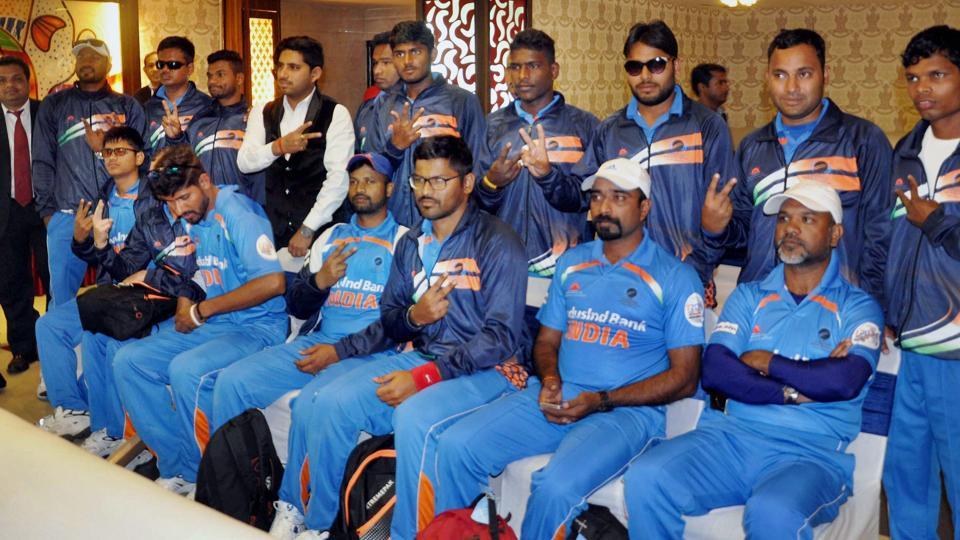 In winning both the white ball world cup as well as the World T20 against Pakistan, India ensured absolute dominance in a contest where making runs and scalping wickets weren't the only challenge, obviously.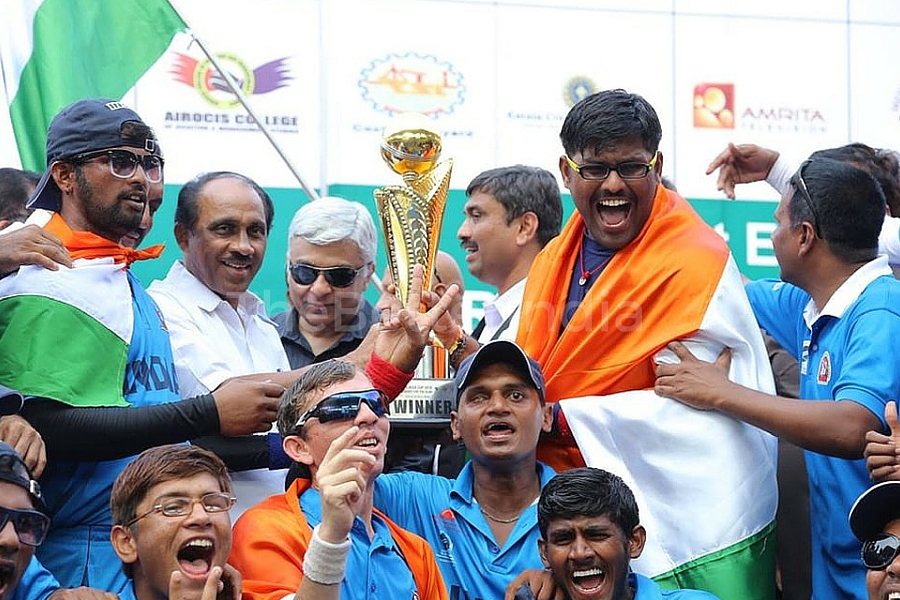 But now, with the cricket world cup, scheduled to be held at Pakistan from the onset of January 7-21, 2018- India are, at least at this point of time, in a waiting zone. The Cricket Association for the Blind in India are waiting for clearance from the Indian government to travel to Pakistan for the same.
It is reported that Pakistan and Dubai will be hosting world cup for blind from 7 to 21 January in the coming year but the green signal to arrange for further travel is yet to reach the Indian team. In the past, even when there was a sense of bitterness that existed between the two nations on account of ongoing political tensions- the team was given the permission to travel to Pakistan.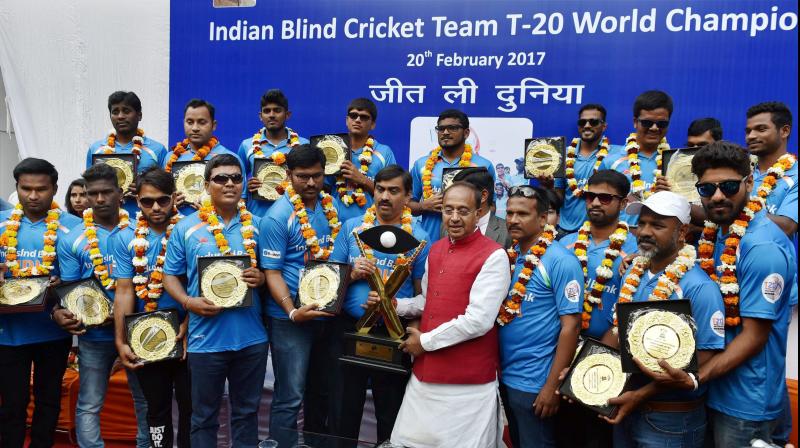 It was widely reported in the media that in 2011, 2013 and 2014- India flew to Pakistan- despite everything not being too good between the neighbours. That said, Mr. GK Mahantesh, President of the Cricket Association for the Blind in India has shared that in the past, India has really enjoyed the hospitality extended by an ever-welcoming Pakistan. He also shared that there was hardly any problems faced by India at all.
It is also not too hard to understand that given the current times being marked by a coldness that seems to exist between India and Pakistan, Blind cricketers are great ambassadors for improving the relationship between the two countries.
Here is the final squad for India for the upcoming Blind Cricket World Cup:
Md. Jafar Iqbal (B1 category), Nareshbhai Tumda (B1), Mahender Vaishnav (B1), Sonu Golkar (B1), Prem Kumar B1), Basappa Vadgol (B1), Ajay Kumar Reddy (B2), D. Venkateswara Rao (B2), Ganeshbhai Muhudkar (B2), Surajit Ghara (B2), Anilbhai Gariya (B2), Prakash Jayaramaiah (B3), Deepak Malik (B3), Sunil Ramesh (B3), T. Durga Rao (B3), Pankaj Bhue (B3), Rambir (B3).