The festival of Diwali has generally been pretty favorable for Indian cricket. In fact, many Indian fans are of the opinion that Diwali brings out the best in Indian cricket. They have reasons to believe so. Because there are many Diwali cricket moments that have been registered in the annals of Indian cricket forever.
Usually, not many Indian cricket matches are scheduled during this auspicious Indian festival, over the past several years, some unforgettable moments and records of Indian cricket have been achieved on or during Diwali. Here is a look at some of these special Indian cricket moments during Diwali.
Diwali cricket moments: Dhoni massacre destroys Sri Lanka:
Just a day prior to Diwali 2005, Indian fans got an extraordinary gift from Mahendra Singh Dhoni. Chasing a tough target of 299 against Sri Lanka at Jaipur on October 31, 2005, it was young MS Dhoni who went on a rampage. In a brutal massacre, Dhoni bludgeoned the Lankan bowlers savagely all over the park and made a mockery of the target. Dhoni remained unbeaten on a sensational 183 off 145 balls with a record 10 sixes and 15 fours and single-handedly took the game away from the visitors. Dhoni's unbeaten 183 was a record for the highest score by a wicketkeeper in an ODI match and he also went past Brian Lara's record for the highest individual score in the second innings of an ODI match.
Dhoni's performance called for an early Diwali celebration all over India. And that 183 will hence be recalled fondly for being one of the finest Diwali cricket moments in Indian cricket.
When Gavaskar equaled Bradman's record:
This is one of those Diwali cricket moments that no Indian cricket fan will forget. The 2nd Test of West Indies' tour of India in 1983 was an epic one. Played from Oct 29 – Nov 3 1983 at the Feroz Shah Kotla, Delhi, the match is fondly remembered for Sunil Gavsakar's historic 29th Test hundred to equal the great Australian batsman Don Bradman's record of most centuries in Test cricket.
It was a majestic knock that came against a quality West Indian bowling attack. Gavaskar was dismissed for a fine 121 and while the match ended in a draw, the Indian fans all over the country had got the perfect Diwali gift as it was finally an Indian who now held this proud Test record broken after 35 years. The match ended on November 3 and Diwali that year was the very next day. Thus, Indians were in early celebration mode on that Diwali.
Diwali cricket moments: India thumps Australia on Diwali day: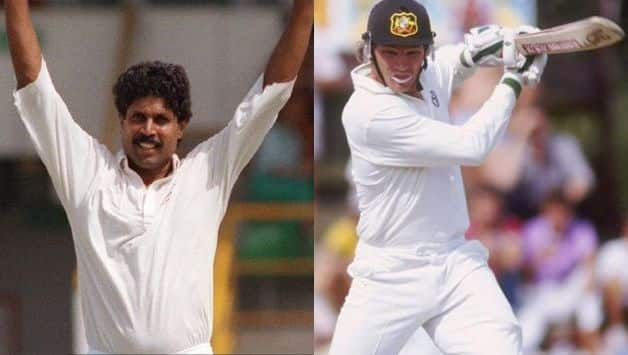 One of the memorable Diwali cricket moments was when India went on to beat Australia on the day of Diwali in the World Cup 1987 that was played in India. The 15th match of the Reliance ODI World Cup 1987 was played on Diwali day at Delhi between India and Australia.
In this pulsating contest, India posted a formidable 289-6 courtesy half-centuries by Sunil Gavaskar, Dilip Vengsarkar, Navjot Singh Sidhu and Mohammad Azharuddin. Australia fumbled in the chase as off-spinner Maninder Singh thwarted them with a haul of 3/34. But it was part-timer Mohammad Azharuddin's 3-19 that really put the brakes on them. Australia was bundled out for 233 and India won the game by 56 runs. It was a World Cup victory against Australia. It was achieved in India and it was on the auspicious occasion of Diwali. What more did Indian fans need? The victory led to widespread celebrations across India on this memorable Diwali.
Diwali cricket moments – India demolishes England 5-0 on Diwali eve: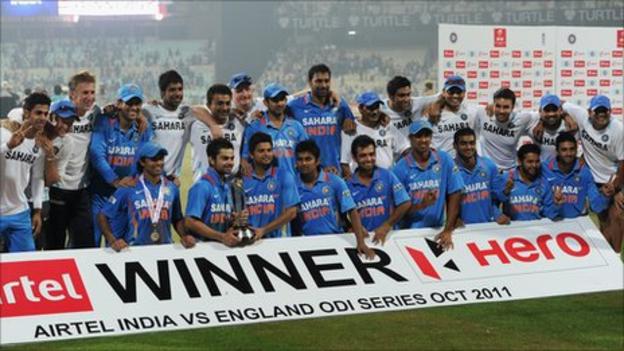 On the eve of Diwali 2011, Indian cricket fans had an extra reason to celebrate as Team India, under the tutelage of MS Dhoni, completed a commanding whitewash of England at home. Leading 4-0 in the series, India, riding on a superb unbeaten 75 by captain MS Dhoni, posted a solid 271-8 on the fifth and final ODI match of the series against England at the Eden Gardens in Kolkata. Ravichandran Ahswin and Ravindra Jadeja then combined to take 7 wickets between them and spun a web around England that they couldn't get out of. The visitors were eventually bundled out for 176 and India won the match comprehensively by 95 runs and sealed the series 5-0.
It was an early Diwali gift for Indian fans.
Defeating Zimbabwe in only ODI:
The solitary ODI on India's tour to Zimbabwe in 1992 was played on Diwali day – October 25, at Harare. While this may not appear to be n exciting contest for Indian fans to watch on Diwali day, one must remember that back in the early 90s cricket wasn't played as frequently as today. And Indian cricket fans loved gorging on any match they could get hold of. Thus, the match was watched with keen interest in the country. Also, back then Zimbabwe was a strong outfit, especially at home, and could beat the best. On a sluggish wicket, Zimbabwe restricted India to 239 after electing to field first. However, India bowled well in response and Javagal Srinath's 3-35 bowled them out for just 209. Team India thus registered a thumping win for the fans on that Diwali day and this little match too made its way into the memorable Diwali cricket moments of Indian cricket.
What are your favourite Diwali cricket moments? Comment below.