To be fair to Delhi Capitals that have been newly christened so, they still aren't a team that would absolutely threaten the living daylights out of the others on the IPL roster.
While, it's one thing to win and quite another to do consistently so, it can be said that in this brand new season, Delhi Capitals, despite winning two of their games, have already lost as many.
Yet, to most fans and heck- can you doubt their enthusiasm ever- 2 wins from 4 games is any day acceptable than an RCB or Rajasthan Royals being at 0.
Isn't it?
After all, just the other day given that brilliant super-over finish against Kolkata Knight Riders, fourth on the current rankings, Delhi Capitals have proven that they have what it takes to win, regardless of it being 'keeping cool' during nervy situations.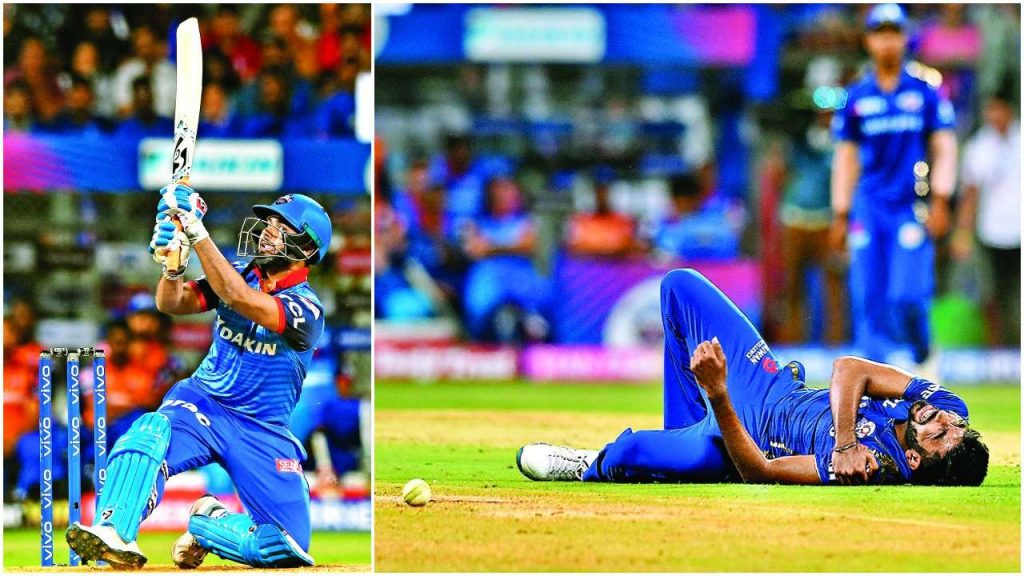 To that regard, Delhi Capitals must be credited for having restricted a free-flowing Andre Rusell in that super-over run-chase where only 11 were needed off 6 with the big-hitting right-hander having found a boundary off the first ball of KKR's chase.
But having told that, make no mistake. This 2019 Delhi team doesn't appear to be a lame pushover.
To a team that's being powered by a wide array of talents: a stable albeit young leader in Shreyas Iyer (captaining the side with gusto and calmness); an impressive bowling trio of Rabada, Amit Mishra, Chris Morris (the troika being usefully rotated); and a balance of experience and exuberance in Dhawan and Shaw, one wonders if the side is on their march to victory basis the above alone?
The above told, here's a bit of a conjecture for fans and critics alike. But up first, an example.
While an RCB has De Villiers, Hetmyer, Ali, Patel, and Stoinis- would they look complete without a Virat Kohli? Similarly, take MS Dhoni and Shane Watson away from a CSK, robustly built around Raina, Jadeja, Bravo, Faf and others: how strong does 'Thala's' side appear in the absence of MS in the first place?
On the lines of the above, it must be asked whether in a template of cricket implicitly defined by big hits and fearless batting, would the Delhi Capitals look all fine and handy should there have been no Rishabh Pant? While Iyer and Shaw's presence definitely lends a lot of gravitas to a side already fired by bats like Dhawan and Morris- take, for a second, a Rishbh Pant away from their well-rounded unit and just what do you find?
Pant's not the world's greatest hitter. Neither is he, the finest finisher of the game in this format of the contest. Well, not yet, most may agree.
But take Pant out of context of his side and doesn't his team appear weak akin to a soldier missing an arm in midst of a battle?
But a perspective that can't be denied is: how well can Delhi Capitals keep up their winning groove alone on a Prithvi Shaw or Iyer (the former playing only his second IPL) if there was no Rishbah Pant.
For someone who's already scored over 1400 IPL runs from 42 games, including 1 hundred and 9 fifties, one wonders whether Rishabh Pant- 153 runs from 4 innings already- is the one potent factor without which Delhi Capitals cannot seem complete?
And if so, well, the purists may already have made up their minds, Pant's presence (and therefore importance to his side) already defined by that 27-ball-78 against Mumbai (March 24), a knock that included 7 sixes makes for a compelling query after all: whether Delhi Capitals can win exclusively without being a bit too reliant on the 21-year-old?
While it's too early to suggest that Rishabh Pant is the best thing to have happened to the IPL, a resounding celebration of cricket here in India, what can't be ruled out is the fact that his bat fires "ballistic missiles" on most occasions where the smiling batsman walks out to the middle.
Wondering how? Take a look at Pant's biggest stat thus far.
In the last IPL- in 2018- his bat didn't ooze runs; it fired hundreds and fifties at free will. Well, there's no other way to put it honestly.
From 14 contests to a side that is not most renowned for consistency, Rishabh Pant scored 684 runs alone from 14 innings, at a strike that, at present is better than any of his team's frontline batsmen, including Iyer, Dhawan: 173.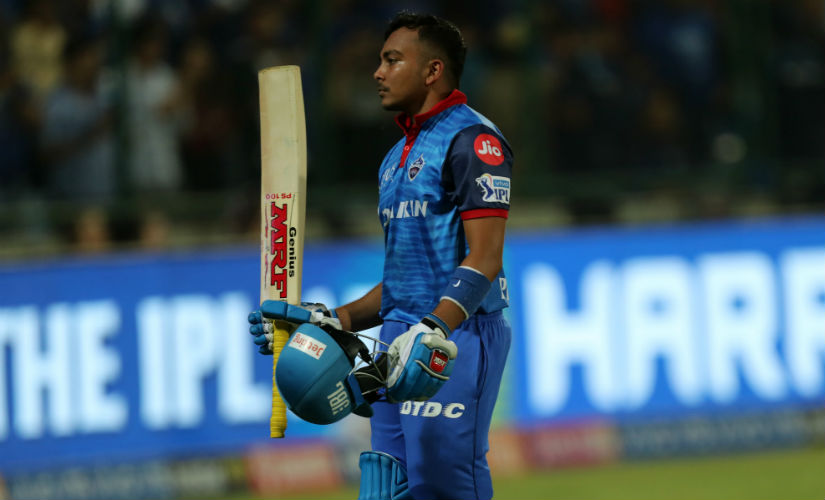 While Shaw's presence- never forget the fantastic albeit heartbreaking 99 against KKR- definitely lifts Delhi Capitals a several notches above, it is a bit of an anomaly to imagine Rishabh Pant without Delhi Capitals or should we say vice-versa?
To that regard, while Shaw on his own can change the complexion of the game- with little doubt- the presence of inexperience, as indicated by a duck that followed what can only be called his finest IPL moment (99) also suggests the gap that Delhi Capitals can suffer from in their batting department. And to elaborate further, whether it is about repairing a broken inning or building a whopping total- of the kinds IPL games are famous for- Pant definitely punches above his weight.
And so if he were to suffer from a lack of form, how well would his side deal with it? The day Delhi Capitals can answer that, they would seem a team that can hold its act together, arguably way better than what an RCB can, despite having match-winners like Hetmyer, GrandHomme, and de Villiers above all.