Can there be a DRS to this decision? Can the third umpire reverse the decision? For the first time ever, in around thirteen years of his playing cricket and moving heads in nothing but sheer awe, does it feel that AB De Villiers' decision could be turned down.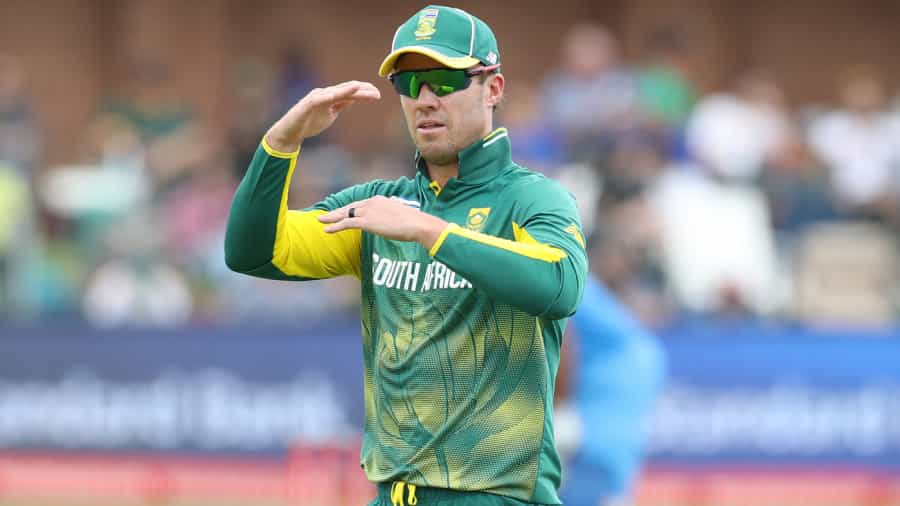 Why did you have to do it AB?
It's not just a question; rather a query that warrants immediate international investigation.
Nothing that the great man says in his farewell video recorded back in South Africa can quench the thirst of hundreds and thousands of AB De Villiers fans who'd like to know under what circumstances were the ebullient batsman compelled to come out with such a shocker.
No amount of tributes, memes, epic one-liners and whatever sung in unison for celebrating a fantastic cricketer can do justice to the inexhaustible void that the giant leaves behind. 
For starters, AB De Villiers' batting form was menacing against India and Australia, both of whom he dislodged together with his mighty Proteas only recently. His incredible fifties against Australia and followed by that Port Elisabeth special- 128- was a potent exhibition of his decimating powers. Defeating one of South Africa's great arch-rivals in the modern spectre of the sport meant a great deal to AB, you could see.
And his ebullience against India was indicative of the fact that he was ready to go the long mile. At least, it looked that way. But then since when has De Villiers' craft been devoid of shocks and surprises, it ought to be asked?
In the 2015 World Cup, right out of nowhere did he hammer a confused and totally lacklustre West Indies and plundered 162 off 66 delivers. The West Indies didn't see it coming. It was disastrous. It was sudden. It was AB D, as he's lovingly referred to at his best. It took the Protean a mere 103-minute stay on the crease to transform Sydney into a mecca of mayhem as 8 sixes and 17 boundaries were struck, the most in a decade for South Africa, to bring down curtains on Jason Holder's men.
But then who was to be blamed exactly?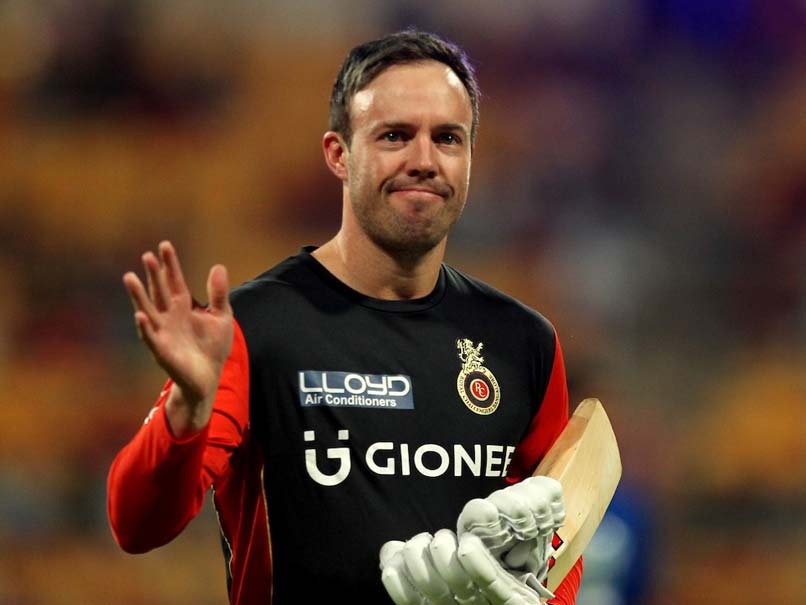 A month earlier, during West Indies' listless tour to South Africa, De Villiers had sort of delivered a warning. His 44 ball 149 was an indication of ominous things to come. Sad that the Windies didn't learn anything despite consuming 16 sixes. Not that the Proteas minded that one bit. Not that the world so in awe of the magician seemed resistant to a literal rain of runs.
But what is most shocking in regards to De Viliers' exit is that just how good he had seemed until a week ago in the dizzying excitement of the IPL. While his team truly endured a highly ordinary season, De Villiers and Kohli's form was the only high the side enjoyed. He collected 6 fifties and that's not all. De Villiers even struck a brilliant unbeaten 90. The big sixes were coming in as were the familiar toying of the bowlers- a site no team can be happy to observe.
Even as De Villiers' speech, a clear, succinct indication of the man he felt inside, the athlete he thought he had become- tired- seems to be the only word that seemingly stands out in all that De Villiers shared with customary simplicity. And perhaps in his simple admission of his tired, frail-self lay a clue to decoding this great mystery of modern cricket- just why did the great man call it a day despite sitting on a wealth of runs?
Ever since the start of the 2017 season, a time where De Villiers had begun to experience a sudden spike in injuries, sore back, tendon troubles, aches of all kinds, perhaps there were signs that the constant toil of having scored tremendously and vehemently for years together was setting in. It's therefore little surprise that he shared he'd been feeling tired.
But what's particularly disconcerting- purely if you are a Protea fan- is that De Villiers' departure at a time where just a few months are left for the 2018 Cricket World Cup- leaves a pantheon of contemporary South African greats including Amla, Faf breathing heavy.
They would've surely been prepped up with the domineering batsman's presence. And now as South Africa proceed to contest minus De Villiers with a Dale Steyn who's not in the most promising shape, the Proteas will have to fire courtesy the hefty trinity of Amla, Faf and, Philander, their most experienced campaigner.
On the brighter side, De Villiers' sudden departure leaves fans wanting him even more for not only was the star batsman in great nick, rather looked solid to continue having not even turned 35. And while that's not going to happen, cricket world might want to absorb an important lesson: it's better to leave with fans craving for your name instead of them craving for your exit. Even in his departure, carrying the suddenness and spark of De Villiers' DNA, he's left the world surprised.