A tournament that never really looked like one for welcoming hundreds, upon the completion of 14 games now finally seems to have changed its mood. In the last couple of days, IPL 2018 has unveiled two master-class hundreds by two distinctly talented batsmen who could write journals on how to engage in ball-smashing well enough to submit their opponents into submission.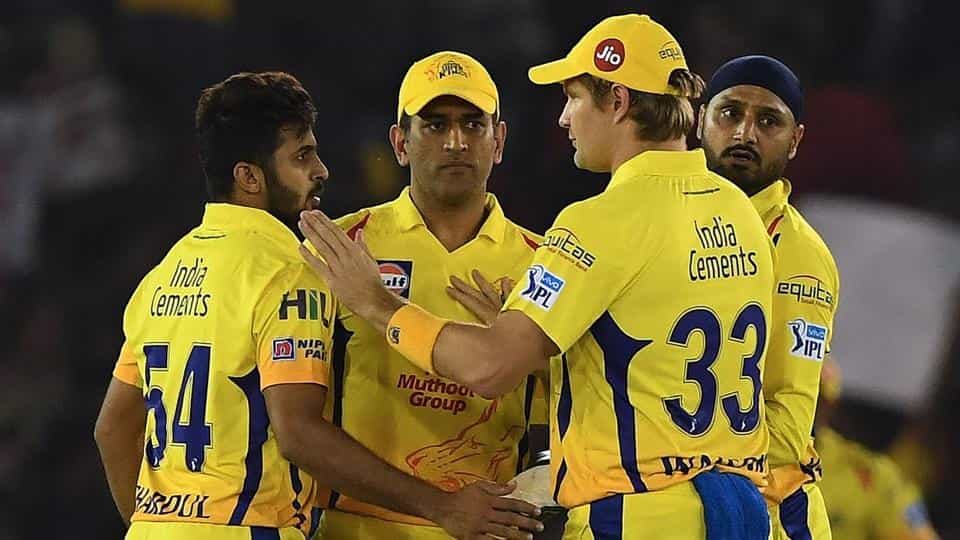 Following the Universe Boss Gayle's magnificent gruesome ton against the Sunrisers Hyderabad a day before, on April 21, Shane Watson from CSK struck the side's maiden IPL hundred on it's new-resident ground at Pune, leading his team to a marvellous 64-run win against a clueless Rajasthan Royals. From the onset, on a day that was marked by an off-day at the field, Rajasthan failed to show any Royal spark and conceded a tonnage of easily belted runs that propelled CSK to a daunting 204, a great ask for a Rajasthan who stopped at 140 that too 9 balls shy of playing their quota of 20 overs.
In bringing up his first IPL hundred of 2018 and striking his 4th overall IPL century, Watson made Rajasthan Royals pay a heavy price, the team having dropped him on 8 in the early stages as Chennai batted first on a peach of a track suiting batsmen conveniently. Runs came abundantly and with a vicious flow from the blazing bats of Chennai's men adorning the bright yellow but oozing an effort that was pure gold in outcome. After Rayudu departed early for just 12, off Laughlin who eventually succeeded in claiming Watson's prized wicket, a fiery 46 came off just 29 balls from the newly fit Suresh Raina who seemed he was in a bit of hurry, wanting to make most of his 2-game absence prior to the contest versus Rajasthan Royals.
But it has to be said that so emphatic was Shane Watson's charge from the very beginning of his imperious effort resulting in 9 boundaries and 6 sixes that despite Rajasthan trying 5 bowlers even before completion of 10 overs, none were able to challenge the Ipswich-born's authority in the middle. The only sign of some real contest and restraint came from Gowtham- the Anil Kumble-like leg spinner- who's massively impressed in his maiden assignment for the Rajasthan Royals, having collected 5 wickets so far. But at all this time where Gowtham was trying to contain the flow of runs from his well-directed googlies and flippers, runs were leaking from the end of experienced guys like Stokes and Unadkat, the duo going for 13 and 9 an over respectively. There was no respite provided by Stuart Binny either, who in his maiden bowling effort so far in IPL 2018 went for 16 an over.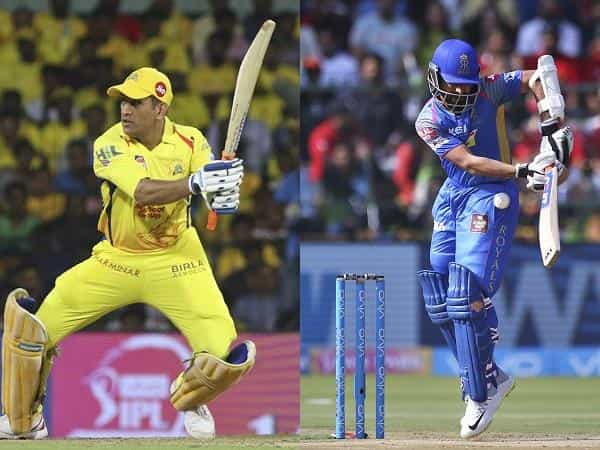 CSK batted with great authority and seemed stress free as if being made to compete against a school grade side. Upon taking to the field, CSK showed a world of a difference with the white-ball on a track that perhaps owing to a bit of evening dew made it hard for batsmen to connect the ball well. With some lateral movement off the pitch, 6 out of 7 bowlers picked up wickets- to speak of the difference between the two sides, one bursting with enterprise and ambition and the other seemingly playing for a lost cause.
Further up, it wasn't a promising sight from Rajasthan Royals' perspective to lose Rahane and Klaasen quickly, the openers contributing a meagre 23 among them. Perhaps, the usually big-hitting Klaasen could've been better off at his customary ODI position (for S.A.) somewhere in the middle order and one reckons maybe someone like a Stokes with his boisterous hitting up the order could've helped his side by opening the floodgates through freely struck runs. But that wasn't going to happen, even though for a space of 5 overs, Stokes- eventually contributing with a fighting 45 off 37- and Buttler seemed like they could make a match out of something. With Rajasthan Royals having already suffered from the most damning blow of all, losing an in-form Sanju Samson for 2 off Chahar, who fought back with a double-strike having cleaned up Rahane earlier, pushed the game toward CSK's direction.
It was sad to see that Binny, Gowtham and Shreyas Gopal could hardly reach meaningful double-digit scores and the team skittled inside 19 overs. Now on top of the table, perhaps mostly owing to Rajasthan's undisciplined bowling marked by real looseners from the likes of Stokes and Unadkat- the latter continuing his blunted form- this was one of the most comprehensive victories for CSK and it puts Rajasthan now in a spot of bother, having only collected a solitary win, alongside the likes of MI and DD, perennial slow starters in the IPL.