Four-dot ball-mishit- wicket. Four-dot ball-mishit- wicket. Actually, catching practice in the end. What on earth were CSK thinking? Pandya had visible pain in his leg. Most other bowlers bowled full. How did the core of Chennai Super Kings- Jadeda, Watson, Raina end up giving catching practice to positions in the outfield?
What was going on in the mind of what is actually a well-balanced unit, one that nearly failed to chase 166? Not a mountain of a score, was it?
If you were a CSK fan, you were immediately distraught and found fiddling with the freckles of your hair.
Here's why.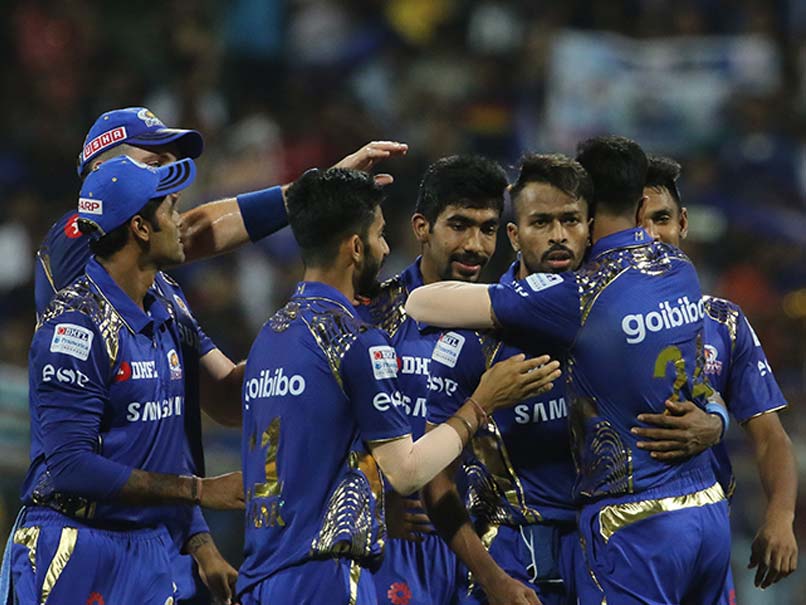 First ball of the 16th over from Jasprit Bumrah is plush full length. Dwayne Bravo, looking sick to his stomach at the faltering CSK score clubs it, absolutely clubs it to the cover boundary for a six. The ball lands on the rope- flat out. By the next over Bravo is on 29 off just 17. This is an incredible individual score considering those before him- Kedar Jadhav, Jadeja, Dhoni, Watson, Rayudu- haven't even managed to cross 23.
But then by the time the scorecard revealed 48 needed off 23 with yet another batsman, this time Cutting dismissed, yet another CSK failure who offered the simplest of catches- the realisation had stuck in.
CSK just weren't good enough for Mumbai in the highly anticipated IPL 2018 opener. But even as Mumbai, having scalped 8 CSK wickets seem to be cruising in, the game isn't over.
Bravo moves on and blasts two-back-to-back sixes on McCleneghan. He is on fire. He is what West Indies are. He is what CSK have been, on most occasions earlier. He is how you should play an IPL game. Fight fire to fire.
And look at his guts, 41 off 21. Then another boundary comes.
Finally they need 27 off 12.
You can't believe what is happening. At that time, even as CSK are seemingly still in it, you think for once.
Why couldn't the others have batted like Bravo- who's been away from sub-continental turning conditions? Perhaps, that is where a realisation sinks in that the others faced what Bravo was luckily enough in not to have faced.
And then just when the current proceedings are making you feel for Bravo's waning CSK who are trying everything possible, Bravo is back to it again. He fires two massive sixes, this time on Bumrah again. The first one disappears into the marine drive. The next one, actually hair-raising is over deep square leg.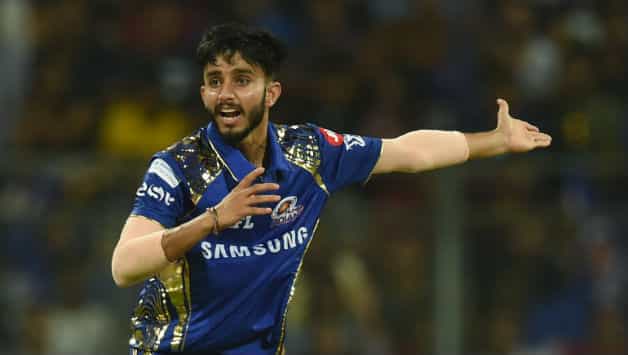 By this time the Wankhede transforms into Chepauk. And then, right then when the final ball of the 19th over is bowled, Bravo mishit and hands the simplest of catches to Rohit Sharma in the in-field. Suddenly, you feel he has followed the lesser savoury path of his teammates.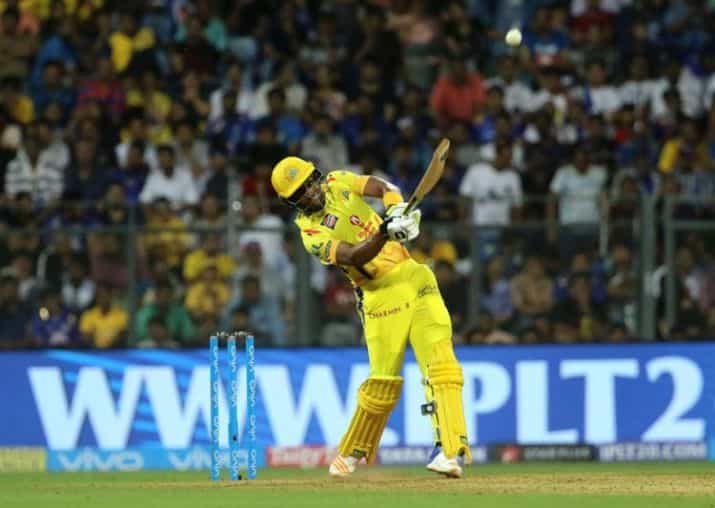 But what he has done in essence is that in his 68 off 30 he has sent Mumbai Indians a clear warning. If they have a brilliant, and the word is actually brilliant leg spinner in Markande, Chennai have the Calypso bloke's fire and promise.
Next up, an injured Kedar Jadhav returns to the field. He fails to get behind the length of the first three final overs balls. Then he clobbers an absolute blinder over backward fine leg for a huge six.
The equation, that was 27 off 12 is now 1 off 2. On the penultimate ball a blistering cover drive goes to the boundary and Chennai thump Mumbai. Kedar Jadhav struck the winning blow, nearly batting on one leg. CSK are back. The whistles everywhere. Carnage at Wankhede. Bravo and company run to the ground. The dance has begun. It's pandemic.
Gavaskar proclaims, "What a start… what a start to the IPL". And you know its true when Sir Sunnny says so.
Well no rocket science this. Things change faster in IPL; faster than how polygamous couples change preferences.
That this rivalry will continue. Today might have been their day but then on most other days, somehow Chennai will prevail.
But importantly the main factor that got underneath Chennai's skin was that young man, Mayank Markande. He riled them up. They just couldn't pick his leg spinners. He googlied and Mahi got out. He got Rayudu out.
4 overs- 23- 3 wickets! That's the best bowling figures by a Mumbai Indians debutant ever. Ever. And how it came feistily in the opening sequence of an absolute thriller that Mumbai wouldn't have lost had Bravo and flat bowling not had bettered Chennai's fine form at handing easy catches.
At the end, cricket wins. And for once, the blue Mumbai was painted all yellow.