With everyone interested in the lifestyle of their favorite cricketers, here are some famous cricketers and their favorite food items that every fan should know.
They go to the gym to shred that extra way. They exercise to remain fit. They are always promoting a healthy lifestyle while also become idols for many. But cricketers are also human and they, just like us, have many favorites in their life, especially food.
Cricket, especially in India, is an amalgamation of all things important. The matches, the players, their lifestyle, the celebration which comes with every victory, all of this attract huge attention by fans as when the dust settles, this is what they want to relate to, the human side of these on-field Gods.
You might have seen Virat Kohli running as fast as a bullet on the field of Chris Gayle smashing the ball for huge sixes but what do these cricketers like in their palate? What's that food item that brings water to their mouth?
Well if you are an Indian cricket fan, then you might know a couple of things about your favorite cricketer and would have tried to follow their routine or hobbies. But what if we tell you that you can even try putting your taste buds to a test and see what kind of taste these famous cricketers enjoy in their food?
Sounds exciting right?
Well here are the most famous cricketers and their favorite food items that every fan should know.
Famous Cricketers And Their Favorite Food Items: 
1. MS Dhoni likes butter chicken with naan, kebabs and chicken tikka pizza.
2. Virat Kohli, the fitness freak, likes "Sushi"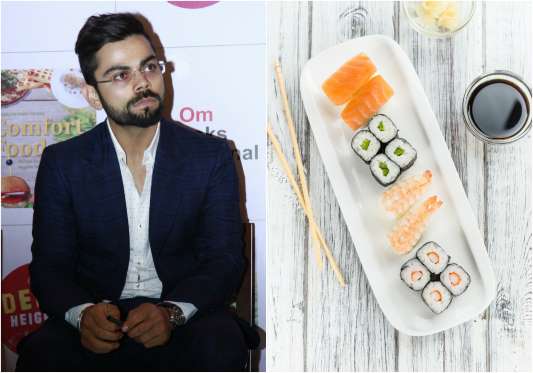 3. Yuvraj Singh loves continental food but hates Chinese dishes. As for Indian delicacies, he likes Kadhi-chawal and Matar Paneer.
4. Aloo Paratha is what Rohit Sharma Craves For.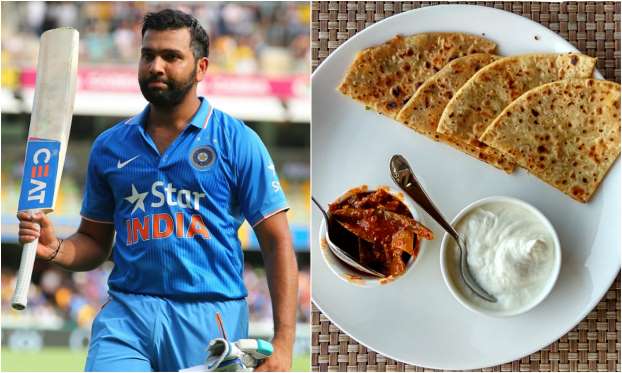 5. Sachin Tendulkar has a lot of favorite dishes including Keema Parathas, Prawn Masala, Lassi, Sushi and Sashimi.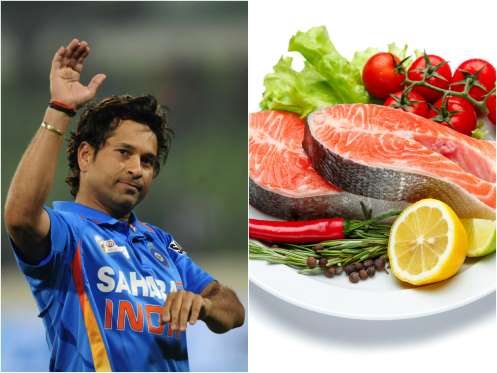 6. Being a vegetarian, Ravi Ashwin likes Paneer Capsicum made by his mother.
7. Harbhajan Singh loves the Punjabi combo of Aloo Paratha with curd, mint chutney and pickle.
8. Gautam Gambhir's favorite dish is Rajma Chawal.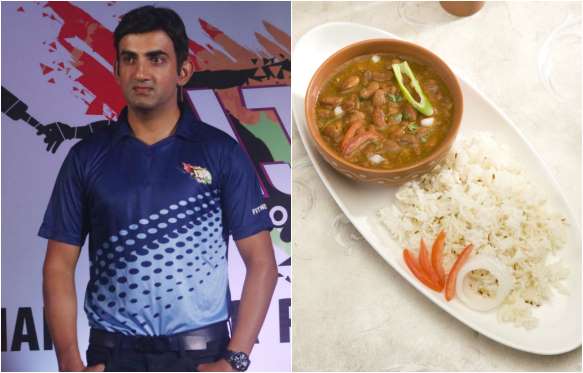 9. Sourav Ganguly loves Royal Biryani and Bengali dishes like Aloo Poshto and Chingri Macher Malaikari.
10. Known for his stamina on the field, Rahul Dravid loves simple staple home cooked items, with Buttery Crab deserving an exception once in a week.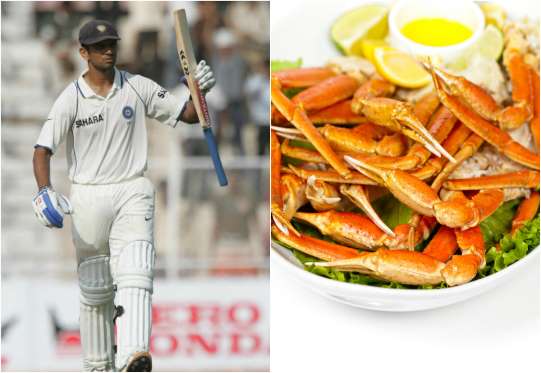 11. Irfan Pathan just couldn't resist Dum Biryani.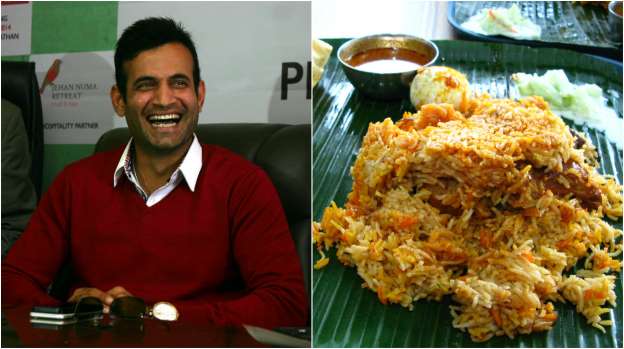 12. Virender Sehwag loves Biryani. He even made a revelation that after winning the 2011 World Cup he ate loads of Biryani with his friends and teammates.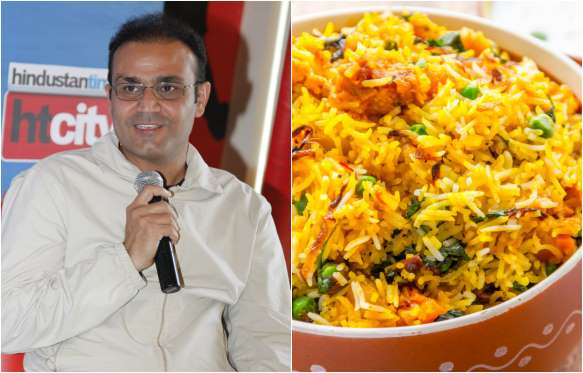 13. Suresh Raina's favourite food is a plate of Kebabs.
14. Abraham de Villiers enjoys Paneer Capsicum Pasta, grilled fish and grilled Halibut with Pepper Salsa and Peach.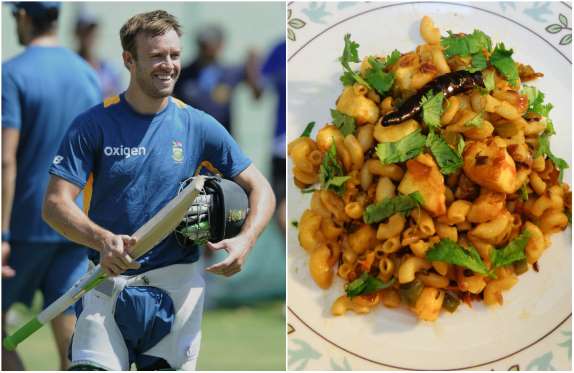 15. Gary Kirsten was the Indian team's coach for a long time and during his tenure, he fell in love with Indian curry with meat.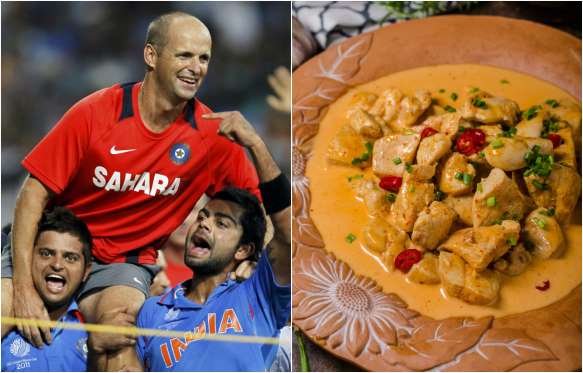 16. Boom Boom Afridi loves Chicken Biryani, Kheer, Paneer Tikka and Ice Cream.
17. Shane Warne can eat Spaghetti and baked beans, anytime.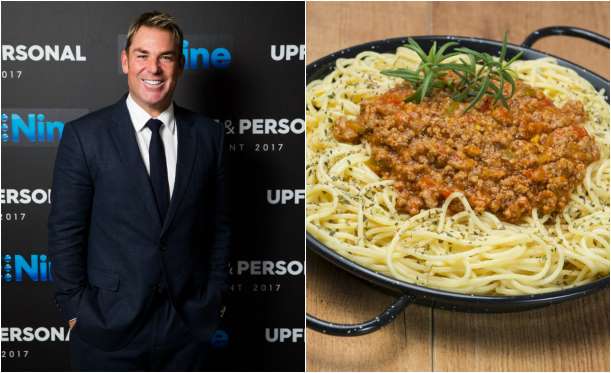 18. Chris Gayle just loves sea foods. While Ackee and Salt Fish are his favorites, thanks to the Indian Premier League, he now also loves Keema and Biryani.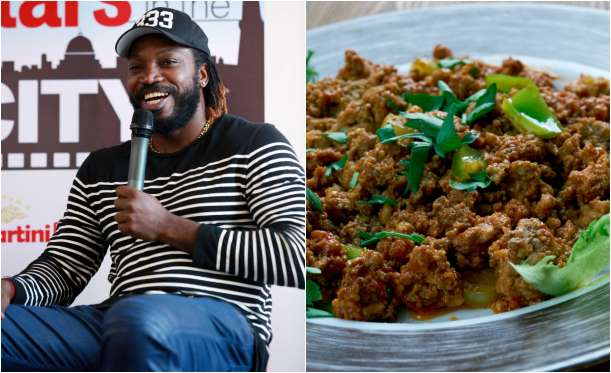 19. Kevin Pietersen likes burgers, salads and a South African dish called 'Biltong' with his favourite wine, Sauvignon Blanc.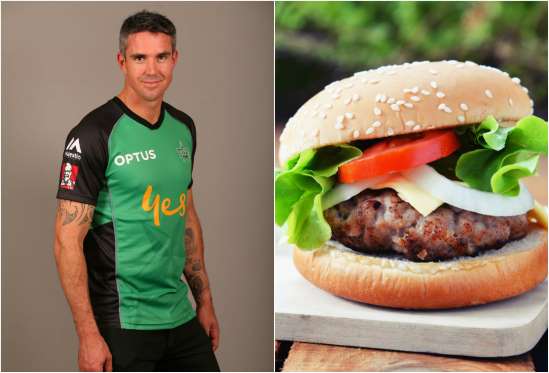 20. David Warner loves to eat chicken avocado sandwich which has fresh salad ingredients as well as low-fat mayonnaise.
21. Kumar Sangakkara loves to eat seafood, with rice and fish curry being his favorite.
22. Ross Taylor recently fell in love with an Indian sweet dish, Gulab Jamun.
Mind it, these cricketers spend a hell lot of time training in order to devour the taste of their favorite dishes to the fullest. Hence, one should learn from them to balance their taste and health in life to live it to the fullest.
Does your favorite cricketer like the same food as you?
Or whom did you find the closest to you, when it comes to the palate?
Share your thoughts in the comment section below.