Since the introduction of T20 cricket, one thing that has definitely seen new heights and a spurge, is the cricket records. There is also no denying the fact that T20 format is the real flavor of the sport at the moment. While a lot has been said about this format including the constant pressure to perform and players getting no time to settle down on the field, it is also true that the same has given T20 cricket the tag of the most high-octane format of the sport.
As the format continues to grow with every passing day and fans witnessing some of the biggest upsets in the history of this game, several cricket records have been registered meanwhile which has perfectly defined the kind of action this format promises.
It is said that the slam-bang cricket belongs to the batsmen but it is also true that scoring a century in this format is not a walk in the park. In fact, Indian skipper Virat Kohli, who is considered to be one of the best batsmen in the world right now, is yet to register a century in T20 Internationals.
But there are some who have defied all odds and emerged as the most dominating handle-bearers in the game while smashing the ball towards the crowd and giving the opposition's bowlers, a run for their money.
On that note, here are the five fastest hundreds in T20 Internationals till date while has made their holders, the epitome of ball smashing batsmen of the format.
Cricket Records: Five Fastest Hundreds In T20 Internationals Till Date
5. Evin Lewis (48 balls against India in Lauderhill on 27 August 2017)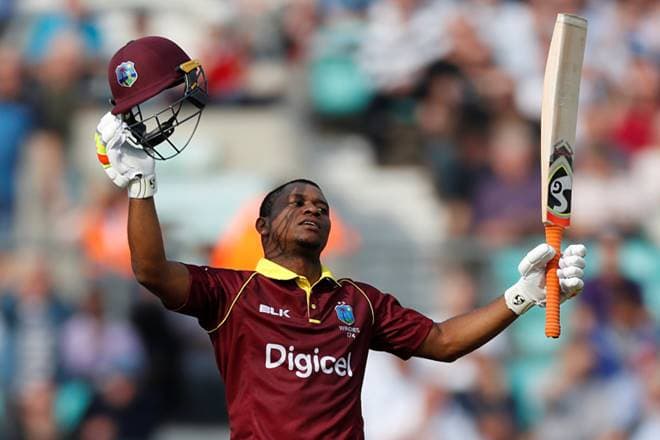 Lewis was playing his only second T20I and was a replacement for Chris Gayle. It indeed turned out to be a great decision for Windies which won the thrilling game by just one run. During the run-fest, a total of 489 runs were scored across the 40 overs and Evin Lewis partnered with Johnson Charles (79) to take West Indies across the finishing line. While it was his maiden International hundred, the tally of five fours and nine sixes was enough for the world to appreciate his talent.
4. Aaron Finch & Chris Gayle (47 balls)
Whenever we talk about Chris Gayle, his batting prowess in T20 format is the first thing that comes to our mind. While he has, on many occasions, emerged as the worst nightmares for the bowlers, West Indies' opening match in 2016 WT20 against England was no exception either. Chasing 183, Windies lost David Willey on a duck but an unfazed Gayle continued to strike the ball with all his power and in the same over, he struck a boundary over mid-off with a drive followed by a straight six over the bowler's head.
Gayle's fifty came in just 27 balls and his 100 came off 47 balls, thus breaking his own record of fastest hundred in World T20s followed by a six-wicket win against England.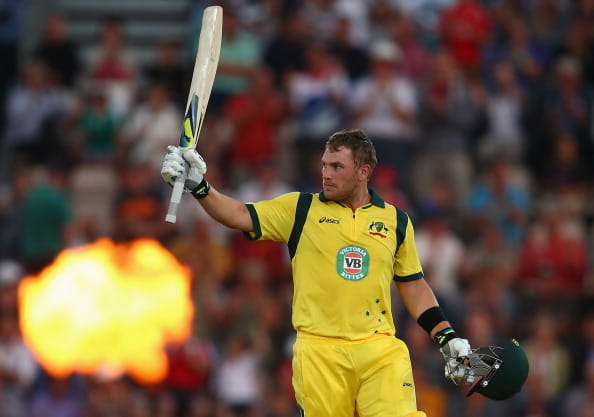 Aaron Finch, the Australian opener, and current T20 captain, made most of a poor bowling show by English bowlers in 2013 by blasting a ton off just 47 balls. While he eventually made 156 runs, registering his highest individual in the format, Finch hit 11 boundaries and 14 maximums in his innings, helping Australia to post a 248 runs total. England could only manage 209 runs as the lost the game by 39 runs.
3. Faf du Plessis & KL Rahul (46 balls)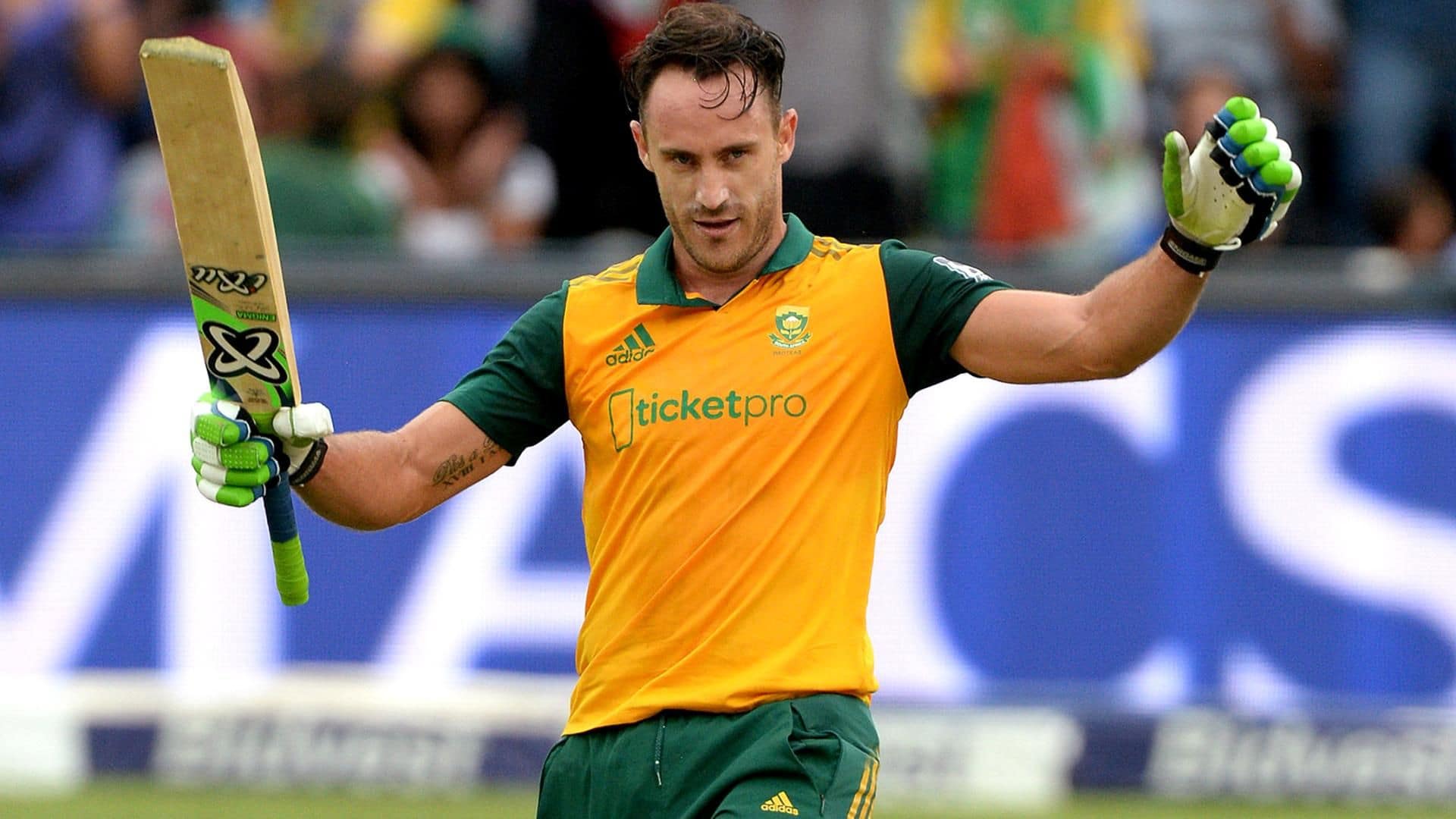 Faf du Plessis is always a class apart when in full flow and all the shots that the South African has in his arsenal were on display when Proteas played against West Indies in a 2015 T20 series. While smashing the Windies bowlers for a magnificent 46 ball-century, Du Plessis managed 119 in the end which helped his team post a mammoth total of 231 runs. However, much to his disappointment, Gayle stole the show in the second innings by scoring 91 runs off 40 deliveries as West Indies won the match by 4 wickets.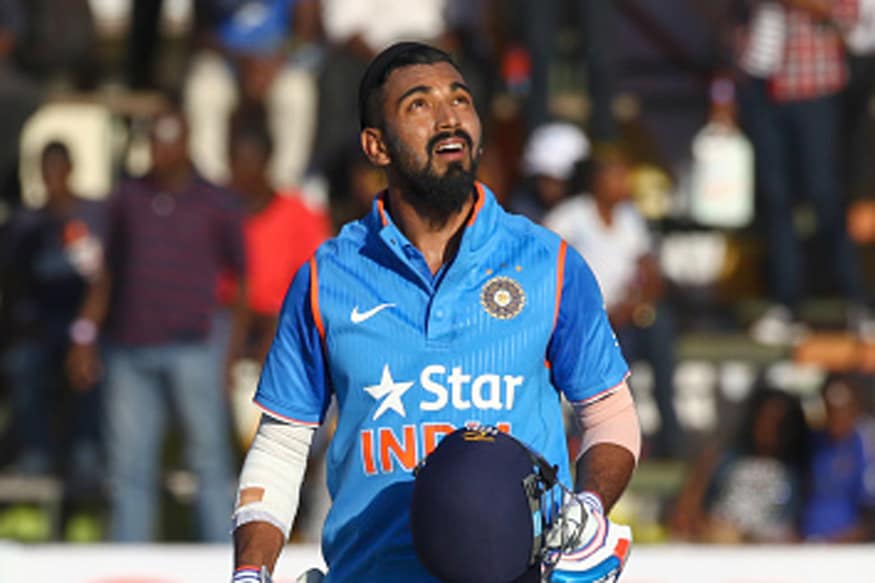 KL Rahul became the third Indian batsman after Rohit Sharma and Suresh Raina to register a T20I century and he achieved this feat against West Indies at Lauderhill. India was chasing a huge total of 246 but KL Rahul hit 12 boundaries and five sixes to give hopes to Men In Blue for completing the highest successful chase of the format. After India lost two early wickets, Rahul came in at No.4 to fire up the chase with a 51-ball 110 (46-ball 100), however, he ended up on the losing side.
2. Richard Levi (45 balls against New Zealand in Hamilton)
In 2012, this unknown batsman emerged as a household name for every cricket fan after blasting his way to the (then) fastest ton in the T20 Internationals. Richard Levi played a fired up inning which traumatized New Zealand from the start. He took just 45 deliveries to reach his ton, which included 13 hits over the fence. The right-handed batsman remained unbeaten on 117 while South Africa went on to successfully chase a target of 174 runs with 4 overs still remaining.
1. David Miller & Rohit Sharma (35 balls)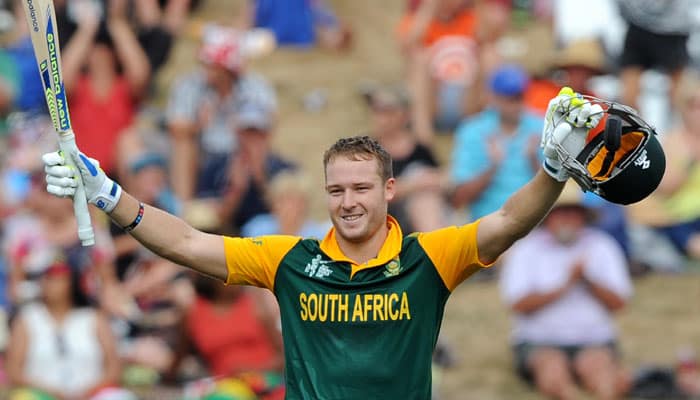 David Miller was the one to break his countryman Richard Levi's record of the fastest hundreds in T20 Internationals set five years ago after he went hammered Bangladeshi bowling attack in Potchefstroom in 2017. Coming in during the 10th over, he was dropped even before he opened his account, however, after that, the batsman went berserk as he smashed the ball all over the ground. While it was his maiden T20I hundred, it saw him smashing seven boundaries and nine sixes during his unbeaten knock of 101 on 36 balls.
Within just two months of David Miller topping the charts of fastest hundreds in T20 Internationals, India's Rohit Sharma equaled the cricketing record for against Sri Lanka in Indore. With his team batting first and Sharma leading the squad, he made a mockery of the Sri Lanka attack by hitting boundaries after boundaries during the match with ridiculous ease. While doing so, he also recorded the fastest century by an Indian across all formats and became the first Indian to score two centuries in T20Is. When Rohit Sharma finally got out, he had accumulated 118 runs off 43 balls with the help of twelve fours and ten sixes.
There were the five fastest hundreds in T20 Internationals till date and with the pace that the format is growing and the kind of talent the sport has seen in recent times, we expect new names to get a mention in this list very soon.
Which one of these five fastest hundreds in T20 Internationals is your favorite?
Share your thoughts in the comment section below.