England vs India 2016 Test series has taken an intense turn after James Anderson's statement about Indian skipper Virat Kohli after 4th day stumps. When asked about Virat Kohli's performance, this is what James Anderson said: "I'm not sure he's changed, I just think any technical deficiencies he's got aren't in play out here. The wickets just take that out of the equation".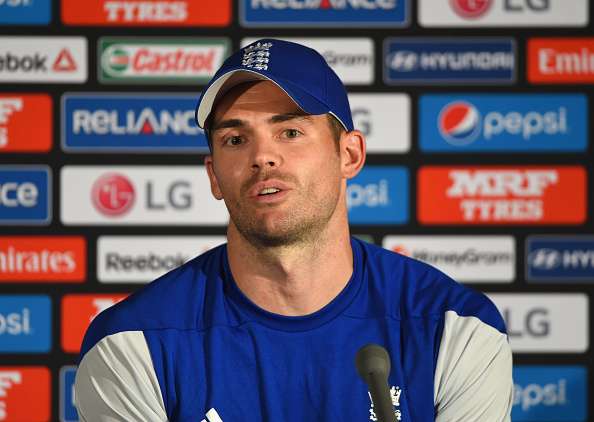 Anderson Further added "We had success against him in England, but the pace of the pitches over here just take any flaws he has out of the equation. There's not that pace in the wicket to get the nicks, like we did against him in England with a bit more movement. Pitches like this suit him down to the ground."
This was it, the feud that started when India toured England in 2014 and Virat Kohli managed to register an average of 13.4 runs, Anderson dismissing him four times, catched fire and James Anderson is now facing hard core critisim from all over the Cricket Faternity. Some have even marked him 'naive' for saying such things on Indian turf where media needs a pinch to backfire on the opposition.
However, Kohli's performance has seen a drastic rise since 2014 and the player has scored 3 double hundreds in a calendar year and coming to the ongoing series against England, he has scored an astonishing total of 640 runs with an average of 128 runs which has further irritated the opposition. Virat Kohli also achieved his career best test ranking as he has claimed the number 2 spot in ICC test batsmen list.
How can a country, that criticises its own players after underperforming, let players of the opposition and that too from England team question the capabilities of the 'wolf of Indian Cricket'?
It didn't take long for Ashwin to greet Anderson with some 'spicy words' to James Anderson on the final day of the 4th test match of India vs England series. Further, Ashwin took all the remaining wickets of England's lineup within 32 minutes of the 5th day play. Virat Kohli was also seen confronting Anderson on the ground and it looked like the former was telling James Anderson to 'move on'.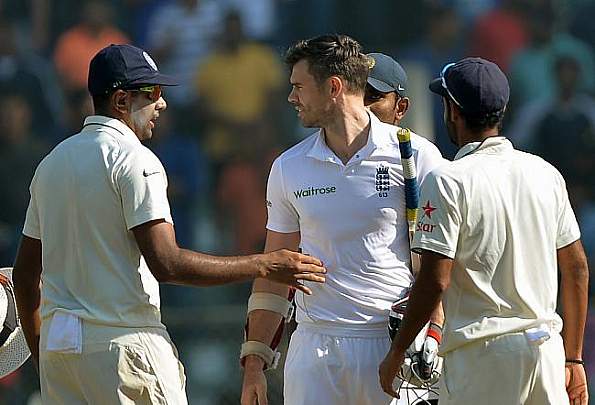 It's the maturity and greatness of Virat Kohli as the player has learned to answer such allegations with his performance, otherwise, we would have seen a serious spat between the two on the ground itself.
Former Players and Cricket legends backed Virat Kohli and advised all the oppositions to digest their defeat and give Virat Kohli the respect he deserves.
Kapil Dev
"Virat can very well play in all conditions. He is simply playing fabulous cricket. It is great to see an Indian play like this. I have never seen a cricketer like him," said Kapil at an event in the Capital on Tuesday. He further added All I would say is look at Virat's record. That speaks for itself. The records show that he is the best at the moment."
Inzamam-ul-Haq
"It is surprising to me that Anderson should question Kohli's runs and ability because I haven't seen him take too many wickets in India."
"Does Anderson mean to say that if you get runs in England you get some sort of certificate that makes you a quality batsman? Don't the English and Australian players struggle when they play in the sub-continent? Does that mean they are bad players or weak teams. To me it does not matter where you get runs because in Test matches runs are runs." he added.
Graeme Smith
Is #jimmyanderson saying he can only bowl in English conditions? #kohli #IndvsEng

— Graeme Smith (@GraemeSmith49) December 12, 2016
Michael Vaughan
"For him to say Virat's techniques not changed and it's just the conditions here that suit his style of play – it's so nave."
Even Virat Kohli took a dig on James Anderson and he went one step ahead and declassed the whole England batting lineup.
At the post match presentation Virat Kohli said "I think it's about the application. Their batsmen have hardly blocked six balls in-a-row and that's something that we have worked on..in our defense. Defense is a very important aspect in India, if you don't defend well, it is very difficult to counter the kind of bowling we have and we sensed that they don't have enough faith in the way they went about their business."
Everything said and done, it would be great to see Virat Kohli and his team performing at foreign turf which will further answer all the allegations against the skipper and his team.
Follow us on Facebook, Twitter and Instagram for more updates. Don't forget to like and share. Do tell us your views in the comment box below.
13 December 2016
Rohan Jaitly