To be honest, the way one looked up to Rahul David, where the men's game is concerned, one looks up to Mithali Raj. It's been the case decades back. It's the case now. It's going to be the case in the course of the future. She's a legendary cricketer, straight among the legends of the game.
That she ended up in the women's game, is just happenstance. She might have made it in a men's game and held onto her own quite like the way an Ellyse Perry cast her spell in the men's game once.
Together with Jhulan Goswami, Mithali Raj is a bastion of excellence. Her team respects her. Her juniors admire her. Her contemporaries are in awe of her achievements. Today, if Mithali Raj keeps her finger on a rising talent, maybe, eight in ten, straightaway look up to the girl. In that same regard, if Mithali Raj speaks against someone, you'd much rather believe her the way you believe her stand for all things positive.
Wouldn't you?
So when you get to read all that you are, perhaps at this very point in time, what are your thoughts.
Whether this is a vile allegation, a sudden occurrence or a verdict from the devil or saint, one doesn't quite know. And one may not know in the times to come unless there's a full-length inquiry into the direction Mithali has pointed to.
That Mithali Raj is miffed and not exactly happy with the way she was treated by the ones in-charge of Team India is known. Mithali has clearly stated her facts. Newly-appointed coach, Ramesh Powar is being blamed for having treated Mithali in a derogatory way.
His first major appointment at a global stage was the just concluded Women's World T20 2018.
In this tournament, as Mithali alleges, she didn't exactly get along well with the new appointee. What should've begun smoothly didn't exactly get on like a house on fire- according to the accomplished right-hander.
That said, the coach, inarguably, is the most important position for a side, apart from the team's captain. Powar surely would've had this in mind that some of his working relationships with Indian cricketers would've been important albeit delicate ones. Mithali being the captain and a committed player should've ideally been the first go-to person for Powar if you think in hindsight. So why was the start of this equation rocky?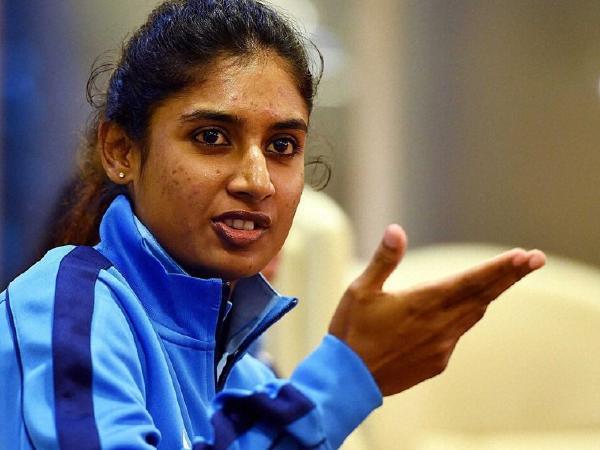 Why was Mithali then treated shabbily and in a 'biased' manner is something beyond the reach of anyone? Let's not forget, the cricketer trending on social media albeit for facing the wrath of Ramesh Powar's indifference is someone who's been scoring runs for nearly two decades.
This is not just any talented batswoman. This is an ODI captain, a celebrated marksman of the game who has against her name, 6550 runs, including 7 hundreds and 51 fifties.
That's an awful lot of runs.
Yet, Mithali allges that she was 'mistreated.' In fact, she's gone as far as saying that what she faced, soon as she landed in the Caribbean (for the World T20) was nothing shy of humiliation.
This is a serious charge. It becomes anything but banal when one considers that the occurrence happened to a cricketer of that iconic standing.
Questions run amock with no certain answers. Yet, what is known and is an established fact is that Mithali didn't get to play the finals. This, indeed, was a contributing factor to India's eventual loss against England.
How Mithali Raj's presence against an in-form England, eager to run down any opponent in their surge to the finals is explained through a simple statistic.
India lost Mandhana in the second over of the Women's World Cup 2017 final. For the next 11 odd overs, no further wicket would fall. Mithali was batting at the other end. Even as she'd contribute a lowly 17, she hung in there with Raut to forge a vital 38-run partnership, scoring most of those runs.
What should everyone isn't merely that arguably, among the most respected figures in international women's cricket has made such a huge allegation?
What should ideally irk all should be how someone with barely ignorable international experience- Powar, in this case- when compared to Mithali has behaved in such petulant manner if at all, this has happened for real.
What's most worrying is that Mithali and Harman's equation seems to have taken a beating in all of this occurrence. It does appear, and one hopes these concerns are dusted to the ground soon, that all's not well between the two dazzling scorers for India.
Harman's stand to drop Mithali from a big semi wasn't after all, a great decision. It shot India in the foot- did it not? Moreover, Mithali has never dropped Harman during her T20 captaincy days. So why was the favor- well, it's not that anyways- returned?
In the end, in this case, the nation does want to know what's going on?