"People need dramatic examples to shake them out of apathy."
Not Tony Grieg. Not Harsha Bhogale.
And not, Mark Nicholas either.
In fact, that's Bruce Wayne from Batman Begins.
Have the series of lows confronting the West Indies, a fallen empire according to most, a rising force according to their fans, awakened this team?
This, mind you is more than a cricket unit.
It's a legacy- isn't it? It's a legacy albeit one that despite showing sparks of sporadic brilliance, that have often manifested in full-fledged series triumphs for the better part of 2015- is languishing on eighth, on current ICC ODI rankings.
But if you saw Christopher Nolan's first part of The Dark Knight-trilogy, Batman Begins, then you'd have noticed a simple 'call to action' that the aforementioned phrase warrants.
When there's chaos, as there was in Gotham, violence, crime and distrust running rampant, someone had to step in.
Someone had to play the silent protector, a watchful guardian.
Place the above context in the rigmarole that's been West Indies cricket, a side that's begun winning, every now and again, most noticeably since 2015 and you'd note something.
It appears that on Jason Holder's watch, the Gotham in West Indies- an outfit thrashed time by opponents that seem a pack of carnivores given the beating they enforce- is safe.
Is it not?
So who's the guardian, the watchful protector?
A 162 came off 97 deliveries. A 135 was struck off 129 deliveries. His lowest-individual score in the series was an exact 50, a knock that came before the finale- after the rained out Fourth ODI. And the final ODI produced 77.
So who's his Dark Knight?
We know that Kraigg Brathwaite is arguably, the most experienced or technically proficient bat around.
We know that in Bajan sons- Roston Chase and his vice-captain- there's this staunchness to stick around, a facet which should it stand more tests of time and against duress, could well give fans the answer that Shivnarine Chanderpaul isn't gone, after all.
We have also seen a right-hander, now familiar in the world as being someone who, at the back of breaking a 127-year-old record at Headingley; of scoring centuries in both innings of a Test (on the venue) reminds the West Indies why they shouldn't be Shai to Hope.
Not that scoring a maiden ODI ton in his first overseas assignment (November 19, 2016, Zimbabwe)- the 101 off 120 against Zimbabwe would've been any less taxing (the game ending on a tie) as the heartbreaking tie fashioned against Virat Kohli's India, Shai Hope remaining unbeaten on 123, October 2018.
But above and beyond the sparks that point to a familiar resurgence, more like the many Robins that'd join the brigade, make way for Christopher Henry Gayle.
Chris Gayle– 'see the ball, hit the ball, no, now also, play the patient game'- has been in a kind of form that truly be called menacing.
How else were you to put it?
39 sixes were struck, sorry blasted, everywhere ranging from the mid-wicket to extra cover, therefore indicating the very fact that when on song, as he was, no ground is shorter and no white-ball enough to be beaten the pulp out of.
Should the Universe Boss' form continue, a recent evidence that produced a statistical output of 39 sixes, 2 hundreds, 2 fifties, an overall aggregate of 424 runs, including the world record of scoring most sixes in a single bi-lateral series (by a batsman), a feat that took the Jamaican post 300 ODI sixes (500 overall in all forms), there will be a predicament.
The warning will be simple. It needn't carry a disclaimer, after all.
And just what would that Knight's (Chris Gayle) wrath incur for those who challenge the authority of his Windies?
Gaylestorm, right ahead! No need to say the obvious- watch-out, right?
And that, merely taking cognisance of the fact that at 39, Chris Gayle is not getting any younger even as his aching body- kindly do not forget the back struggles he's coped so wonderfully with- allows him to punch above its weight, should tell something about the West Indies.
So the situation that should concern, if not worry Jason Holder, in a way, points to a bit of an anomaly that the bowling department has within but isn't, for reasons best known to themselves, taking care of.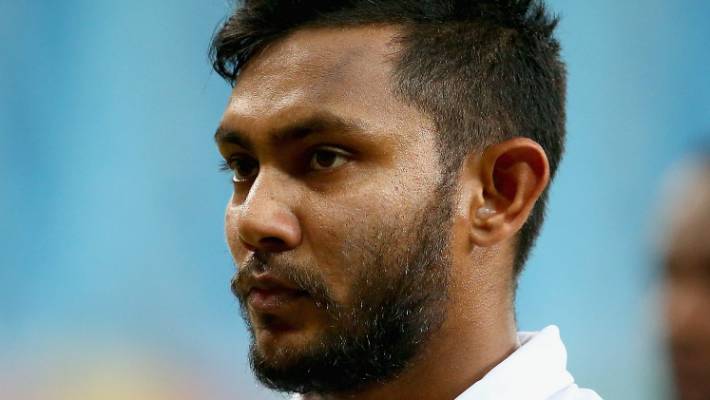 The way 33-year-old Devendra Bishoo- 1 wicket from 3 ODIs (not to mention going over 10.7 an over in the Fourth ODI) with 39 wickets from 42 games including a career average of 43 – is being persisted with- can Windies persist with a Gayle out of form should that happen, given that at 39 he's not getting any younger and that, rusting doesn't spare the best of us?
Are the West Indies prepared to endure a situation where in the ICC World Cup 2019, Gayle, supposedly, goes out of form and faces a blip in the dangerous spike of adrenaline he's been administering to his fans and the English bowlers?
With uncertainty surrounding Evin Lewis's participation in the all-important months of May and June- is he or is he not going to play the 50-over World Cup- who's going to open the batting and what reserves does the Holder-led unit have?
Surely, John Campbell, with all due respect to his recent Test form, courtesy his fluent 40s at Bridgetown, North Sound, and Gros Islet respectively, cannot be considered a potent opening batsman in a tournament where a minor mistake can cause grave consequences.
Not that Campbell, a fine hitter of the ball wouldn't want to make most of the situation. But with scores of 1, 15, and 23 in the ODIs, he doesn't really inspire much confidence.
Knowing the selflessness with which Shai Hope bats, the team man that he is, it's not impossible to fathom how he might decline to open for his side in the tournament of epic proportions.
Gayle, who'll target an ideal swansong, should this indeed be one, would give it everything.
It's, after all, now or never.
With there being no dearth of fiery bashers of the cricket ball- Andre Russell's inclusion enabling Holder the option to balance the side well, perhaps rotating him with Carlos Brathwaite, one wonders how well can only rely on Hetmyer, who anyways comes down the order?
While there's hardly a doubt about the Guyanese' mercurial talent, the issue with Hetmyer- 4 hundreds from 24 ODI innings already- is patience. Is it not?
Would you place your bet on a guy, speaking of both the lower order and the sudden promotion up to number 3 or 4 (whenever the need may arise), who is already making a name for himself at offering catching practise to the outfielders?
What do to the West Indies do now? Where on earth are the likes of Johnson Charles dwelling, one doesn't know. Nor does one know what lays in store for Kieran Powell, who, well, hasn't made the most of his second-wind.
This leaves the West Indies fans and their leader- Jason Holder, a man who's willingly worn the crown of thorns and turned around a corner for the side- with one simple question.
Who's the best man to the mighty Chris Gayle in the upcoming magnum opus. Darren, are you listening buddy?