Whenever there's a contest going on that features the West Indies, it appears that Chris Gayle is about to explode into a big six-hitting pose. Isn't it? But how long will this magic last, wonders the West Indian fan as well as anyone who admires the pomp and flash the Caribbean dasher brings to the game.
But among the biggest questions that confront the cricket devotee nowadays is whether Chris Gayle is more likely to retire in the immediate aftermath of the ongoing World Cup (2019 ICC Cricket World Cup, in England) or anytime later?
And truth be told, there's hardly any surprise as to why there's anxiety concerning Chris Gayle's imminent cricketing future.
After all, here is a batsman who lit up the IPL, his 175 coming off just 66 balls, struck 500 sixes in the limited overs format, scored the first-ever T-20 century at the World T20 stage, and also went on to strike the first-ever double century in the Men's 50-over World Cup- there's no stopping Christopher Henry Gayle.
Starting from a tiny house that had no more than a couple of rooms and tin- shed above his head to rising as a six-hitting behemoth, overseeing Kingston Jamaica from a plush villa nestled in the hills, Chris Gayle has hit towering sixes, made friends with his opponents, earned the respect of contemporary and past players alike, and inspired people to take to cricket.
Currently playing his fourth and final ever World Cup, Chris Gayle has already struck 2 fighting fifties, entertained crowds all around England, nearly pushed Kane Williamson's New Zealand to the edge of their seats and still hanging in there.
His dark shades, flowing braided locks, constant smile and broad shoulders ever capable of massacring a few sky-touching blows are what keep Chris Gayle in a constant hunt for runs and very much in demand for the fan.
But what the cricket-loving aficionado cannot fathom is the idea that Chris Gayle may soon retire from a sport that he's taken to a lot many heights lest it is forgotten that even in Test cricket, the "Universe Boss" has left a lasting impression.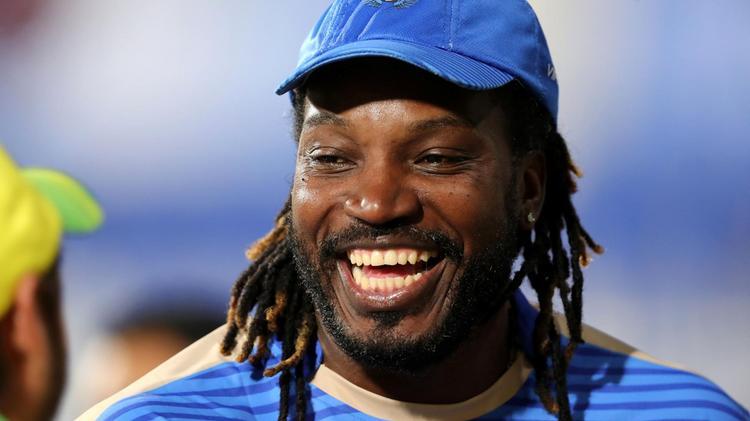 After all, not many in the modern sport or in the glorious bygone eras happened to have struck two triple hundreds in Test cricket. His classy triple centuries against South Africa- at home, in Antigua- and against Sri Lanka- in Sri Lanka proved a point that Gayle's more than just putting a good whack to the cricket ball.
Now, almost 40, well almost since September 21 isn't too far away, it may just be time over for Chris Gayle- hitter of countless half a dozens, scorer of easy runs, plunderer of the world's best bowlers and destroyer of hopes and giver of smiles.
But guess what? Just when everyone thought that the man who's scored more ODI centuries than even Sir Viv and Lara would hang his boots, it appears that Gayle's not done yet.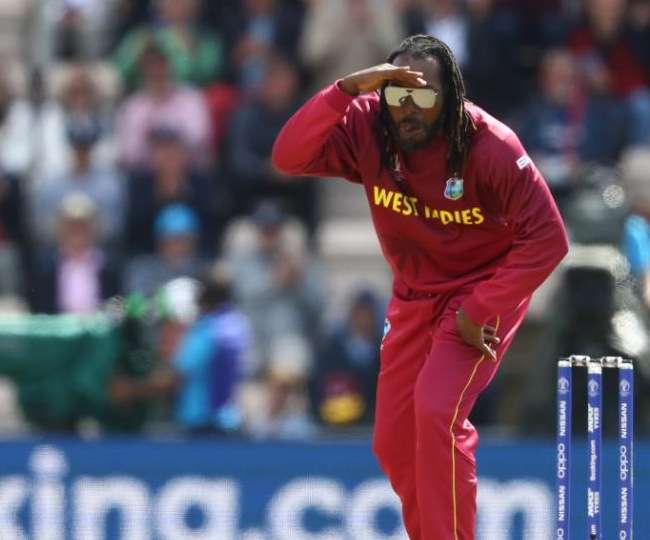 In a recent interaction with the English media, ahead of the important June 27 game against India, when asked about his impending decision, Gayle offered the following insight:
"I would like to feature in a Test in India."
Saying that it didn't exactly seem whether Chris Gayle was looking to call time on an international career that began in 2000 effectively, and is continuing to this day, reaching nearly the second decade since operation. That said, with the West Indies having lost consecutive games to Australia, England and New Zealand, Gayle firing only in 1, courtesy that flamboyant 87 against Williamson's men, it appears that the remainder of contests- starting with India, followed by Afghanistan, and Sri Lanka may give the lanky Jamaican some more six-hitting opportunities.
What's even more interesting is that starting August, Virat Kohli's India are all set to descend in the Caribbean for a comprehensive month and a half long tour where the bi-lateral series will touch upon all formats of the sport. Will we see Chris Gayle back in the Caribbean and in the middle of the pitch then? Let time take a call on that one!