Not your best man when you're probing his technique. Not an ideal fit for a Dream XI consisting of technically virtuous batsmen. He can purchase the biggest house in the Caribbean. But he cannot buy footwork in any part of town in the free-flowing breezy part of the world called the Caribbean.
Chided in the past for his poor, aggressive conduct with the board. Critiqued endlessly for being interested in the 'megabucks' playing freelancing T20 cricket all over the world. He calls himself the Universe Boss. At times, even the Universe Lion. He's frequently photographed in the plush pool parties with babes hovering all around him.
He's called the 'six-hitting' machine. When you think of "don't blush baby" you think of him. Incredibly so, when you think of big-hits, smashing sixes, rip-roaring heaves and, mighty maulings you remember Chris Gayle.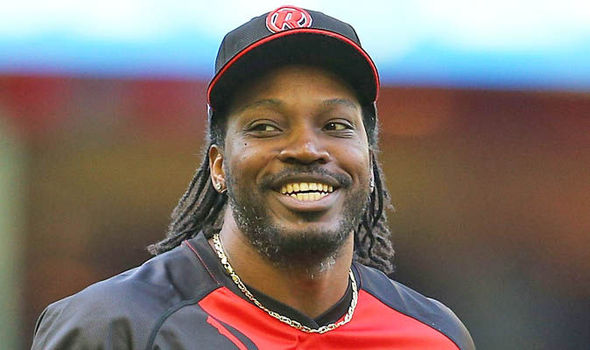 But how often do you remember Gayle for his ODI exploits? How often have you considered Gayle worthy of being part of the West Indies, particularly in recent times? Probably, even after a decade of him playing constant cat-and-mouse with white-ball cricket, if you were to steal a page from the personal diary of Christopher Henry Gayle, you'd run into the following phrase.
Rather make that a philosophy. See the ball- hit the ball. Sehwag has lived by the rule. Shahid Afridi has glorified it. McCullum practised it in the past. Munro and Martin Guptill effectively demonstrate it today. But none seem to be a master of it the way Chris Gayle is.
He's to cricket what the famed Dinosaurs were to the Jurassic Park. And more specifically, he's to West Indian Cricket's opponents what the T-Rex is to the uninformed, unwelcomed guests.
A similar feeling might have gone through the mind of Bangladesh ODI captain Mashrafe Mortaza in the decider at St. Lucia when Gayle began convincing fielders that they were probably better seated in the stands.
By the time the 10th over of the West Indian inning was bowled, Chris Gayle had approached closer to his 38th ODI fifty. That's not just any feat. That's a stunner for a cricketer hardly appreciated for possessing a phenomenal well-rounded record across formats.
At 38, Chris Gayle may not be throwing above his weight in every single ODI inning. But the mega T20 entertainer- one seldom remembered for scoring 2 Test triple hundreds- is going indefatigable in the sport.
A week ago, Gayle compiled 40 useful runs before he committed harakiri, seeking a single that wasn't there. Leaving Shimron Hetmyer slightly clueless at the batting end about the baselessness of seeking a single- Gayle departed having created a foundation for the West Indies. But in that 1st ODI, they were no match to Bangladesh.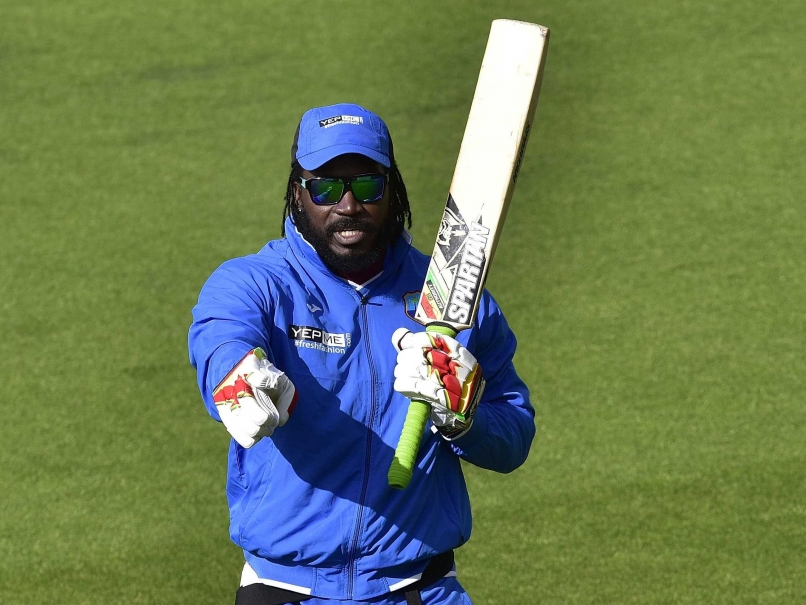 A fortnight ago, before the Jamaican arrived home for contesting Bangladesh, he was in Canada. He participated in nearly 10 T20 games but struck a solitary fifty. Despite not thudding customary blows, Gayle managed to take a blinder with one hand in the slips that became a viral sensation of sorts. The smile hadn't left him. And nor had the bullet-quick reflexes.
A month and a half before, Gayle was in Virat Kohli-land, this time playing for an outfit that was a staunch rival to Kohli's. If Punjab were indeed King's, they were so because of Rahul's masterstrokes and Gayle's ebullience. In dancing down the track to Rashid Khan- the same 19-year-old vicious talent who calls himself the national icon of Afghanistan- Gayle showed there was a way to defeat Khan.
But his philosophy was rather simple. Hit the bowler out of the attack, subdue him. Overwhelm the spinner, if you like. In his maiden assignment for the King's XI, Chris Gayle struck a massive hundred.
It wasn't that bad a sight. A Calypso dancer famous for his swashbuckling style doing the Bhangra with the bat- you end up smiling when Gayle pulls off his dancing moves. To him, most cricket pitches are a part of a discotheque called world cricket and he's Michael Jackson.
Cut to July 28, 2018. The West Indies, having just made an excellent comeback against their tourists- Bangladesh- are contesting the final. It's not a do-or-die for Gayle, among the legends in the ODI version of the game for the unit, but rather for his team.
Never before has Jason Holder lead the Windies to an ODI series win in the Caribbean against Bangladesh. Never before have the West Indies managed to chase a 300 plus total against Bangladesh in an ODI. And, never before have the West Indies seen Gayle carve a hundred against Mortaza's unit in the Caribbean.
Make no mistake. The latter doesn't happen. Gayle departs for a score under 100. But by the time he's left the crease in the 21st over, he's already scored 73 of Windies' required 302 runs.
That's nearly 25% of the runs compiled already. Among these, include 5 fiery sixes. The biggest impact shot is when Chris Gayle moves sidewards toward the legs to lift Mortaza for a flat six over extra cover. Big man, big bat and a big reach. A mighty result in the end.
There are batsmen who search for gaps. Then there are those who look to construct a big stroke. But in a rare case, distinct to the usual precedent, both gaps and big strikes search for Gayle. As they did in the final.
It may not have lasted till the final over. But for an ageing Chris Gayle to stick around for 21 straight overs, having taken two sharp catches in the outfield, spending 300 balls worth of time on a sunny glowing day in St. Lucia would've certainly indued a pain of sorts in those sagging muscles.
Regardless, in compiling a mightily well-timed and much needed ODI fifty, Gayle proved that there's more to him than just conquering sedate, benign bowlers in lacklustre T20 leagues, plied with marketing excesses and PR-fanfare. Gayle proved that when Windies look up to him during difficult asks, he may not reply with the doggedness of a Chanderpaul or the resilience of a Lara. But he can certainly produce an exhibition of free-wheeling power-hitting.
In his invaluable 73, the Jamaican proved by the sun will always shine on the West Indies.