Dismay and dismal performances are often a customary mode of operation for the West Indies.
In March 2018- the West Indies were participating in an embarrassing tournament so to speak. It was something probably none of their former heroes might have imagined. Who would have predicted that there'd be a day where the invincible cricketing force of the 1970s and the 1980s would have to battle Associate Nations to secure a berth in the 10-nation ICC 2019 World Cup?
Probably, it's the peril nightmare neither Sir Viv or Sir Sobers have dreamt of, at least not when they were active players in their respective generations.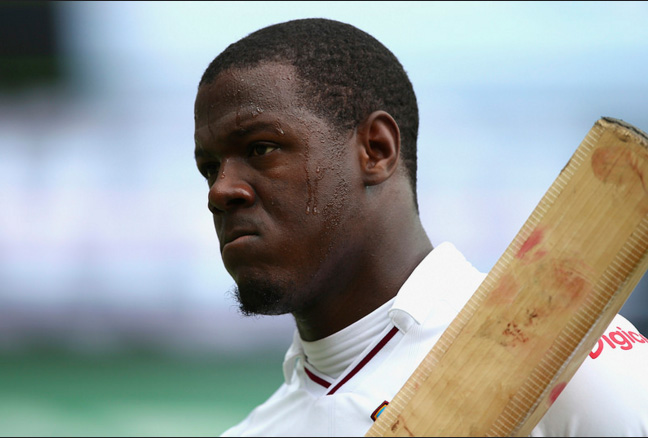 Nonetheless, in a game against the PNG- a side that's as powerful in the sport as is a hare confronting a crocodile- the West Indies galloped the visibly-weaker team. They made light work of the unit that could ask of its challengers only 201 to chase.
Jason Holder, who's only recently clinched his maiden Test series win as captain (against Bangladesh) lavished effusive praise for his teammate, a fellow Barbadian. In bundling out PNG for a meagre 200, Carlos Brathwaite clinched his maiden and thus far, only 5-for.
In the 10th match of the vital ICC qualifiers contest, the Windies nearly destroyed PNG. Carlos Brathwaite kept a tight watch on the team's scoring rate and allowed only 27 runs to be scored of his 60 deliveries.
A five-for is a five-for at the end of the day. In clinching 5 for 27, there was little doubt who'd turned around a corner in the tournament. Although, with the bat, all the famous Barbadian all-rounder would manage would be a personal best of 24 in the forthcoming games and wouldn't add to his 5 wickets in the competition.
But that happens. It's happened often to the likes of Shane Watson in the game. One game, a fancy showing with the bat, the other a great bowling performance and then, suddenly, a lull.
But in Carlos Brathwaite's case, what's surprising is that a month later, when his West Indies travelled to Pakistan for a 3-match T20 series, the famous big-hitter wasn't on the flight.
None knew why a vital cog of West Indies' T20 unit, someone who's, in fact, risen through the ranks to become the format's captain was nowhere in sight? Needless to say, the side that the Windies had sent to Pakistan was massacred. With no Gayle, no Lewis, no Bravo or Pollard in sight and now, even no Carlos Brathwaite- there was concern what might happen to the team but little surprise about the 3-0 whitewash the side endured.
It seemed Pakistan did the Calypso this time around.
To add to a more fascinating sight, the man perhaps most fans had missed in the one-sided sub-continental thrashing of the West Indies emerged in the finishing stages of the IPL. For Sunrisers Hyderabad, Carlos Brathwaite was the big hope for the lower order. He amassed a few sixes and perhaps gave away just as many runs.
And if you were to look at his 2018 T20 results, you'd be struck by how less has the belligerent striker of the ball made use of his dual-talents.
In the 3 T20s that he's been a part of with half of the year behind us, Carlos Brathwaite has managed 15 runs with the bat. He's taken, however, 3 wickets from 7 overs including a 2-for. No 3-for's or 4-for's, however.
But in the shortest format of the game, the possibilities to perform are limited and the scope often less than what one may have in the 50-over game. But even his limited-overs performances are underwhelming, to say the least.
While his economy rate this year has been very decent, rather applause-worthy, one's wondering where have the huge hits and mighty blows disappeared? And it's not that the star all-rounder hasn't had an opportunity to have a go at bowlers.
He's had 5 occasions from which to contribute but has managed 24 runs. Does that tell us, he's in great form?
In 2017, he could gather 23 runs from 3 innings. ODIs aren't necessarily his greatest strength were past and current performances stand. And maybe, that is the reason why the Windies selectors have chosen to ignore him in the crucial ODI series against Bangladesh beginning from July 22.
But let's understand the DNA of a complicated cricketer, whose natural strikingly good talent warrants greater performances.
In an age where a T20 knock rewards a talent with mighty world-wide praise, things seem dull when promise doesn't yield its true manifestation.
And stats indicate- the performances haven't really been as mind-boggling as Carlos would've liked.
But, it would be foolish to brand Carlos 'overrated'. He's yet to play a great deal of cricket to earn himself that wrath.
Boasting an experience of 27 ODI innings and 16 T20 outings, his career is new as an enthusiastic sprinter in his early days of training with the track coach.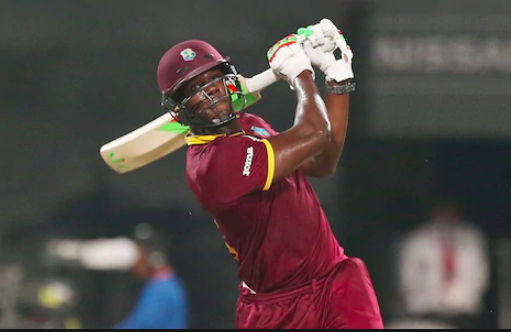 In here, perhaps, lies Carlos Brathwaite's possible dilemma.
It makes a lot of sense to introspect the worrying numbers. And it's not the most difficult puzzle to solve. For a batsman who's naturally expected to either up the scoring-rate or immediately plunder big-shots, it doesn't help that the tall butcher with the bat enters the field at six down, possibly 7-down, his natural rank.
His bowling doesn't possess the pace of a Styen. His slower bowl isn't the best in the game like a Bravo. Brathwaite, however, does have the guile to use variations to curtail the flow of runs.
But any modern fan can tell you, it's easier to take Brathwaite out of the attack than it is to score off Samuel Badree, a proven performer who's also being carved for runs, particularly from the onset of 2017′ T20s.
That leaves Brathwaite in a batsman who can bowl and take crucial wickets role, instead of a proper frontline support bowler with exceptional wicket-taking abilities like a Stoke or Shakib.
So does that mean, Carlos Brathwaite is the Mitchell Marsh of the West Indies? Again, probably, but even Marsh has handy experience than the Bajan. What fans are hoping from Brathwaite is to deliver from the word go.
Who's to be blamed? Only he did what anyone could've- scoring 4 back-to-back sixes at Eden Gardens. The man, at the other end, joined the spectator and could simply applaud, watching in awe.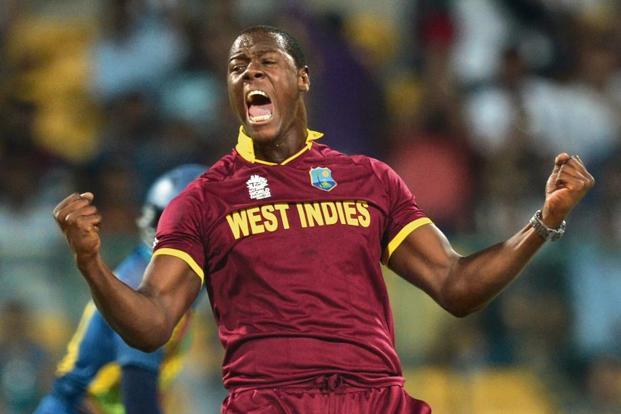 From that knock in 2016- there was a spike in the international demand for Brathwaite who'd appear in T20 leagues and for national duties, not necessarily delivering the goods for national appearances. However, his task is every bit challenging than what it is for a Gayle or Evin Lewis at the top order.
Coming at the lower-order, after the wicket-keeper, Brathwaite doesn't have the luxury of time to settle down. A dot ball, followed by another, automatically ups the expectation of his team to nullify pressure by striking an additional boundary. The circumstance in which Carlos Brathwaite is often challenged to score can be compared to hazy weather and one marked by heavy downpour of rains. The death-overs pass by like a flash, more faster than the opening 15 overs- don't they?
Moreover, the Windies team is being plied with a constant influx of talent and subjected to constant changes. A year and a half ago, there was no one called Alzarri Joseph or Miguel Cummins in the Test ranks and one wasn't sure that Chadwick Walton, Ryad Emeritt would even get to play a full-fledged T20 series.
How completely out of form Jason Mohammed have even been included for the forthcoming ODIs is a mystery in itself. This primarily leaves Carlos to approach every playing opportunity he's presented with, with extreme caution.
He's not a batsman who can win games on his own, the way Samuels or Gayle in ODIs can or the way Kraigg Brathwaite and Shanon Gabriel have shown in recent Tests. Therefore, his job, unfortunately, seems to make most of every single opportunity. Even a diving catch or a run brilliantly saved, taking a vital 2-for or ebbing away with 2 sixes, possibly some back-to-back blows offer his amazing talent that much bandwidth to prevail.
The question concerning Carlos 'the mighty' Brathwaite, therefore is how well and when can he perform. For once, the destiny of a Windies talent seems in his own hands. And at 30, it seems, he's got a few years ahead for sure. Although, the rising competition should present with an interesting opportunity. It's hard to ignore a returning Russell and a rising Rovman Powell, isn't it?