He has often cheaply surrendered his wicket albeit having all the power and skill in his craft to hold on for longer periods on the middle. But he has also struck 5 promising Test match hundreds, combining class and flair out in the middle. At times, he can seem lazy, even careless or unassumingly withdrawn from what's happening around him and right then, when none expect it, comes a sterling cover drive requiring no more than the effort of a gentle nudge to the offs. Debuting in 2001, yet playing a pitifully small number of Tests- 34, as Zimbabwe take on the West Indies in the deciding Test of a keenly followed 2017 tour- life's often produced polarised narratives for Zimbabwe's Hamilton Masakadza.
On a lazy Bulawayo morning of October 29, 2017, Hamilton Masakadza seemingly produced a valuable, fighting Test match hundred, perhaps when none had expected him to shine against a charged up West Indies. It was almost certain that Windies would have gone for the kill. Not that they didn't; just that Masakadza's brilliant century at Bulawayo, one can say, spoiled West Indies' party.
But if Hamilton Masakadza's last two Test knocks were an indication, then those grittily compiled scores of 42 and 57, also at Bulawayo, carried enough evidence to expect something special out of his familiar blade in the second test. And so it came; a fighting fifth test century of his playing career; a journey that began 16 cricketing summers ago and one that still awaits its carrier to 'live it up'.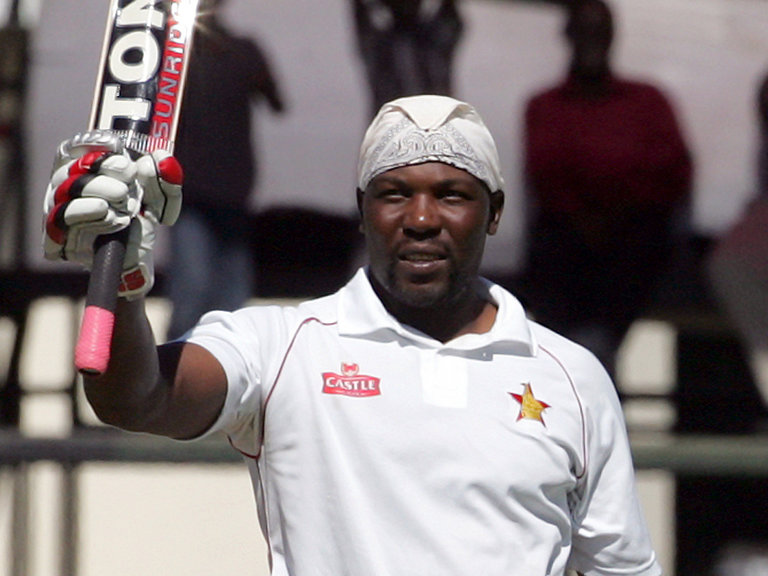 In an era where journalists often bandage cricketers fancily, decorating their chiseled physiques and lithely structured frames with magnificent adjectives, the average cricket fan doesn't quite observe a gym-built body in Hamilton Masakadza's 6'3 frame. Yet, he has enough power in his arms to pounce on a bad delivery and make bowlers reel under pressure, despite keeping mum at all times and opting to purely focus on his batting.
In the Second Test, currently hanging in balance despite Zimbabwe attempting to scale a score near 400 with an in-form West Indies still to bat, Devendra Bishoo got a handy experience of Masakadza's power. Short-pitched, wayward deliveries were treated with obdurate force, be it in those big heaves over wide mid on region or toward extra covers.
With Zimbabwe perhaps staring at the inevitable- a batting collapse with 14-3, in their case, often a harrowing narrative of a match failure after another- 34-year-old Masakadza had his task cut out on the opening day of the final test.
But one reckons, so did Shannon Gabriel and Kemar Roach, both of whom, despite all flair and brawn-power failed to mow down Masakadza's resolve, who went on to compile his second test hundred against the West Indies- an attacking 147 at the very top of the order.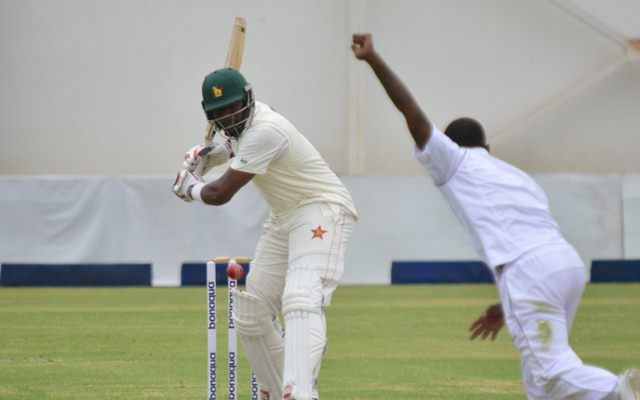 In so doing, Hamilton Masakadza, who struck 16 boundaries and 2 sixes, often painstakingly completing an eventual second run batting at a strike rate of over 60- no lame achievement for a 5-day contest. Right? Thus, he also essayed just why is his role as the opening batsman so important to resuscitate the waning chances of a side that none would mind coming back into some form.
Currently, the Zimbabwean Test order is one that you wouldn't necessarily want to take lightly. Having distinguished talents of the class of Sikandar Raza and Craig Ervine up the order with previous captain Brendon Taylor, arguably their best striker of the bowl back in the playing eleven, the sun is already shining on Zimbabwe.
It's just that they've got to stick together and make it work. As the saying goes, there is no greater work than team work and for a side that has often compiled memorable moments- whether one speaks of the Flower brothers' era or the David Houghton and Eddo Brandes days, the Southern African nations' cricketing template shines with collective colours instead of weighing heavy on individual performances.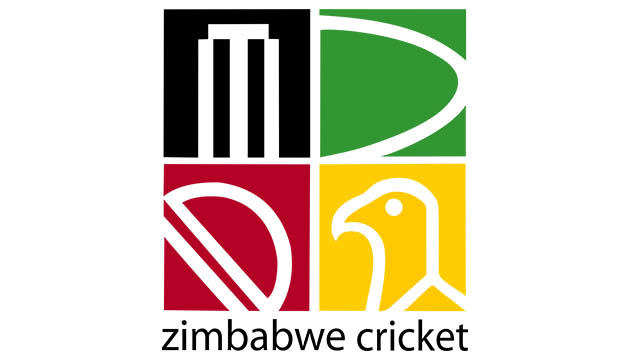 One reckons, the tenth ranked Test team on the ICC rankings would do well to have their most experienced batsman, no lame contender, given his experience of 2000 plus Test runs, a 16 year long playing streak and 7 Test fifties to pick up some consistent form.