Indian Premier League (IPL), no less than a 'Gala' in India, where every match becomes 'DANGAL', innings become 'MEMORIES', overs become 'Item Songs' and each delivery brings fans to their feet.
After India won the first ever T20 WC, this T20 format became everyone's favorite. The Young Indian cricket team had just played a single game before the WC and winning an ICC world cup in an entirely new format without having much experience was applaudable. This certainly boosted public curiosity and Lalit Modi played a master-stroke, by launching a star-studded tournament, The Indian Premier League.
It's been a decade as the tournament has completed its 10th season but have you ever thought about what gave IPL a festival status in India? Well, it's not that easy to answer as there are a lots of things that made IPL an instant hit, but for me Brendon McCullum's blistering innings of 158* made it 'Entertainment Ka Baap' instantly.
No cricket enthusiast can't forget that Magical innings Mr. Fantastic but in case, you forgot, let me take you back 10 years , on April 18, 2008 at the inaugural match of IPL 2008 when the crowd went crazy with the chants of 'McCullum, McCullum, McCullum' covering the M. Chinnaswamy Stadium in Bengaluru.
I hope that the above information is enough to remind you of that fabulous innings. But still if you are not getting virtual image of that night, let's relieve the 'Fast & Furious' innings.
McCullum made the opening ceremony a thrilling affair as he demolished the home team, RCB, in the inaugural match of the IPL. McCullum came to the crease with KKR's captain Ganguly and the storm was about to start at the stadium. The start was not so explosive as Brendon didn't have a single run after facing first 6 balls. But After that, what M.Chinnaswamy Stadium witnessed was a complete carnage.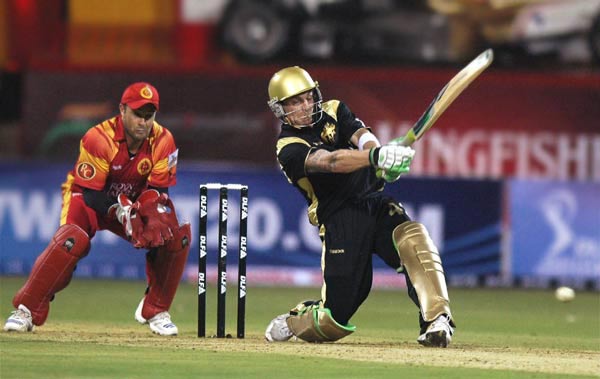 McCullum blasted 158* from 73 balls,which consisted of 10 fabulous fours and 13 super sixes, an innings that broke the record for the highest T20 score, which was later outdone by Chris Gayle's 175*(66).
Kolkata Knight Riders finished the innings with 222/3 and won by a huge margin of 140 runs.
This innings is my favorite IPL moment that made That Made this tournament a Festival in India.
What's yours? Share your special moment in the comment box that made IPL so special for you.
Follow us on Facebook, Twitter and Instagram for more updates. Don't forget to like and share. Do tell us your views in the comment box below.