While records and runs and wickets and tons of them may have been scored throughout 2018, who can ever forget that the year was also about a number of talents that bid the game adieu?
A sport no stranger to complexity wins or losses in it being embedded in the DNA of surprises, Cricket seeks in its heroes, a way to live in the hearts of fans; a path to uphold greatness no matter how.
And having said that, nothing hurts as much as hearing about the retirement of talents who give Cricket it's true meaning; idols who give life fulfilment from idling.
Isn't it?
Having said that, who were the top cricketers who called it a day in 2018? Whose retirement in 2018 has forever left the game bereft of quality, top notch and utterly passionate cricket?
Let's find out hereunder:
Rangana Herath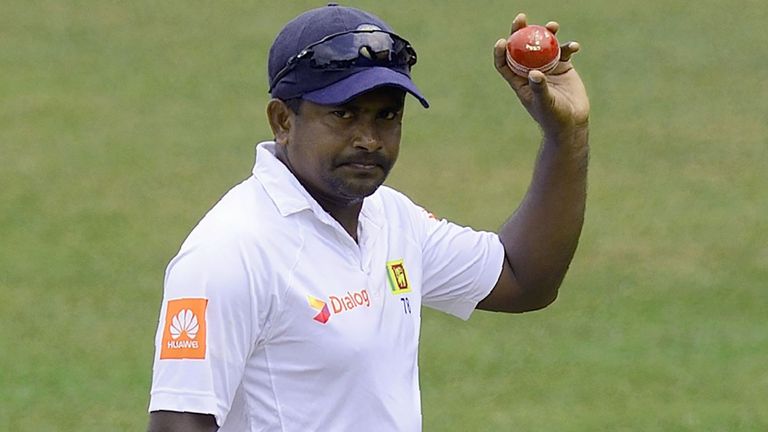 Sri Lanka's pride, batsmen's plight and someone who gave the sport a lot of delight, Herath played his last ever Test against England, at Galle, amid home fans.
For someone who picked 433 wickets from 93 Tests, Herath, often nearly unplayable and most troubling to batsmen rose to fame as being the next best spinner in Murali-dominated Sri Lanka.
And in 2018 alone he picked up 27 wickets, bowling 267 overs, including that stellar effort of getting Joe Root out in both innings of his final Test appearance, which included a first-inning timber-spinner at Galle.
For a bowler who constantly lived in the shadow of a certain Murali, Herath emerged typically from behind the offie to be his own man, unleashing a fury of spinners that genuinely perturbed batsmen.
In the Test series against the Protea's, Herath went from being a dormant force in motion into being a real practitioner of cunning spin: something most facing him dreaded.
Morne Morkel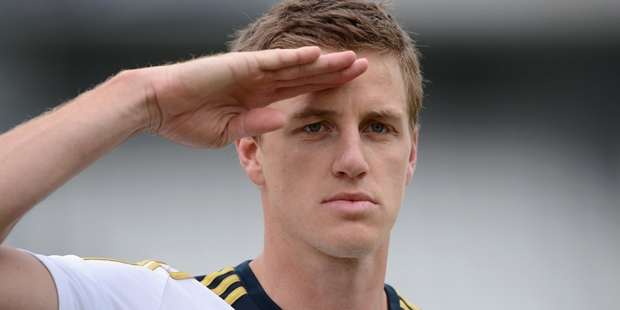 If anyone wanted to understand the meaning of the phrase- gentle giant- then merely gazing up at the long-legged affectionate pacer who bowled his heart out for the Protea's might suffice.
Big Morne was always up for a good fight for his mighty South Africa. Together with Steyn's pace, Morne, renowned for his steep bounce, encouraged headlines such as- Steyn and Morkel hunt in pairs.
But the only thing was, when the duo got going, it was nothing shy of a peril dream for those facing them.
While much of Morne in the first half of his career was overshadowed so to speak thanks to the superiority of Steyn, it would be his efforts in the latter half of his career, one that intertwined with Steyn'absence in the side that attracted the praise Morne so deserved.
For a bowler who belonged to a generation of pacers that were ready to run down an opposition but minus much of lip service or theatrics, nothing hardly ever mattered for Morne other than contributing for his side.
Playing his final series against the mighty Aussies, a phrase that did seem just given Smith and Warner's presence before losing its sheen as the duo would be convicted of ball-tampering along with Bancroft, Morkel would last bowl in front of Protea fans at Johannesburg in April 2018.
If Steyn was the rage in the fire, then in Morkel there was the calming reassurance for the Protea fire to continue.
Morne finished his career with an impressive stack of 497 international wickets.
Alastair Cook 
Going forward, remember, it's Sir Alastair Cook, not Alastair Nathan Cook.
Nothing could be apt other than finding the Englishman in Alastair Cook being knighted for his services to English Cricket and thus, for upholding the spirit of the International game.
Therefore as one finds a gem of the game, albeit from a phenomenal part of the world that's been embroiled in a colonial past, you do not find time to mock but admire the knighting of Alastair Cook, regardless of who you are, whether a fan from Queen's England or a cricketing adversary.
Cook played his final game during India's long tour to Her Majesty's kingdom, during September 2018, and would plunder 218 runs, in all, in his final ever Test appearance.
A fine hundred at The Oval, London would feature a significantly reformed Cook vis-à-vis his formerly struggling self in the said series as the leftie ended up striking the 33rd Test ton of his career courtesy that uplifting 147, an inning laced with concentration and familiar focus, tenets that made him a cricketing star.
Cook finishes as the highest-all time run scorer for England with 33 hundreds, 57 fifties, and the highest score of 294 and over 3200 ODI runs.
Gautam Gambhir
Today, it can be said, Gautam Gambhir isn't merely a fine batsman but an emotion. And in all due respect, one doesn't quite know what kind of emotion does this name really stir?
To take nothing away from India's 2011 World Cup hero- one who was and probably is, to this day, quiet unsung for that unbeaten 97- there's arguably a bit of a damp feeling to note the nature of the way Gambhir left the stage, once and for all.
Where most cricketers leave with a smile, thanking fans, living it up, soaking in the purity of emotions, Gambhir, a man behind over 9000 international runs, appears to have exited with a sense of disenchantment with those who he played against.
And whether to what extent are Gauti's feelings just and correct has more to do can probably be found out with the incompleteness one feels in his equation with some of his former contemporaries, some who still are around for India.
But while thankfully, our job isn't to call out names and judge anyone, it appears that India are certainly going to miss the services of a true fighter of a game, one whose poised batting, aggressive stroke-making, and the balance of the two drew comparisons with Dravid in the early stages of his career.
Abraham Benjamin De Villiers
The man who was called the AB to Z of Cricket left the game and according to some, his team somewhere in a state of limbo in the midst of 2018, especially since a massive international tournament- the mother of all sporting battles- the Cricket World Cup was around the corner; 2019.
This was both incredibly shocking and worthy of contemplation by fans and critics, the latter who'd spring up in the wake of De Villiers' retirement, since it wasn't just any player retiring; this was Mr 360 degree of cricket, a magician, a sorcerer, and there we go- the adjectives don't stop coming.
Renowned for being an aggressive batsman but importantly someone who'd literally take the opposition out of attack courtesy of an innovative display of batting, De Villiers leaves behind a rich legacy, that can be traced by his magnificent and uniquely crafted hundreds, flowing runs and the remarkable manner (read ease) in which he collected those. His was, as one might agree, this most shocking retirement of 2018. Wasn't it?
Notable exclusion: Well, who else, but Dwayne Bravo. But he's a champion; no doubt about that.