If there's a team that perhaps everyone likes and enjoys seeing winning games in the IPL, then it's Hyderabad's "Nawabi" and "enterprising" side- Sunrisers Hyderabad. For some reason, you just can't imagine anyone that despises or doesn't rejoice the site of a Hyderabad win. They are the perennial fair-players and earnest competitors; talents that produce good quality cricket. Even if at times, some of Hyderabad's on-field efforts seem either hugely dependent on individual performances- in the past pegged on the likes of Warner and of late, on Williamson- this is surely an IPL team that knows how to claw back into a competition.
A team that quintessentially remains drawn to competing fairly and remains focused on competitive cricket, it's not too hard to understand what makes the team tick. On the one hand they have talented batsmen from worldover- Dhawan, Williamson, Hooda, on the other they have the vital experience of bowlers and all rounder like Bhuvneshwar Kumar and Carlos Brathwaite respectively, who can chip and contribute from either aspects of the game.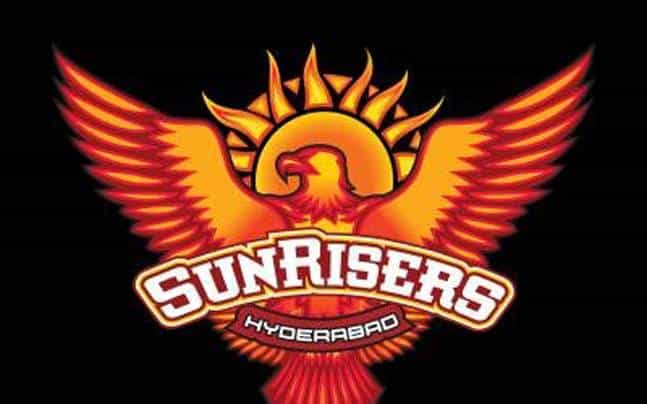 That shared, the Sunrisers are indirectly affected by one of world cricket's most hotly debated and widely criticised controversies, that of the infamous ball-tampering episode. But even then, it isn't too surprising to note that instead of being riled up and upset about David Warner's involvement in the episode, the side is focusing hard to mend ways and induce better leadership augmentation.
As a result the stupendous elevation of Kane Williamson- a focused, resolute and capable individual- to the team's captaincy role seems just and absolutely well intended. A keen contestant and someone who loves contributing to the team's cause, it will be both a pleasure and interesting to see how the affable Kiwi goes about leading his troops to the battle.
One of the fitting highlights for the Sunrisers was when they kept their cool and trumped all mighty sides on their way to clinching the celebrated IPL crown. A success they would hold dearly close to their heart particularly because in 2016, teams like Mumbai, Kolkata and Bangalore seemed very steady and mightily competitive.
That said, we take a look at which 5 players hold the key for the Sunrisers Hyderbad in this 11th installment of the mega IPL season?
Kane Williamson
The discussion about the world's best batsmen can hardly ever be complete without mentioning the name of a flying Kiwi- Kane Williamson. He is one those rare talents who can simply lift the spirit of the competition by his mere presence. Then, when he bats with the élan and determination that he does, the side are most usually going at a cruising rate. This year, having been elected the captain in the aftermath of the Warner ball tampering fiasco, hopes will be high that Kane can tame Sunrisers Hyderabad's opponents and bring them their second IPL crown.
| | | | | | |
| --- | --- | --- | --- | --- | --- |
| Matches | Runs | Average | Best | 50s | Strike rate |
| 15 | 411 | 31 | 89 | 3 | 129 |
Rashid Khan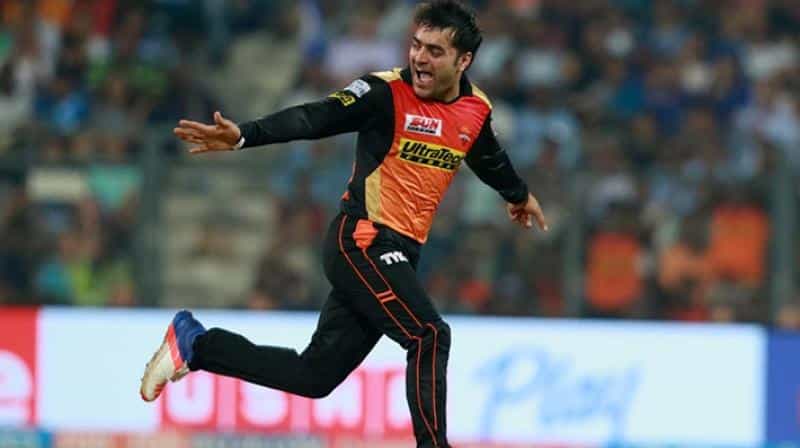 Not a bowler who likes leaking runs. Not a bowler you can actually score that easily of. Rashid Khan's immensity in cricket can be understood by the simple fact that at the age of 19, he's already among the best in the world and quite honestly, a superstar in his home- Afghanistan. Now in Hyderabad, where he's forged his franchise T20 dreams, it's not too difficult to see how he's going. One look at the economy rate being just in excess of 6 speaks volumes about Khan's dominance in a format where the ball often stands no chance of succeeding against the bat.
| | | | | | |
| --- | --- | --- | --- | --- | --- |
| Matches | Wickets | Best bowling | Average | Economy | 4-for's |
| 14 | 17 | 3/19 | 21 | 6 | – |
Shakib Al Hasan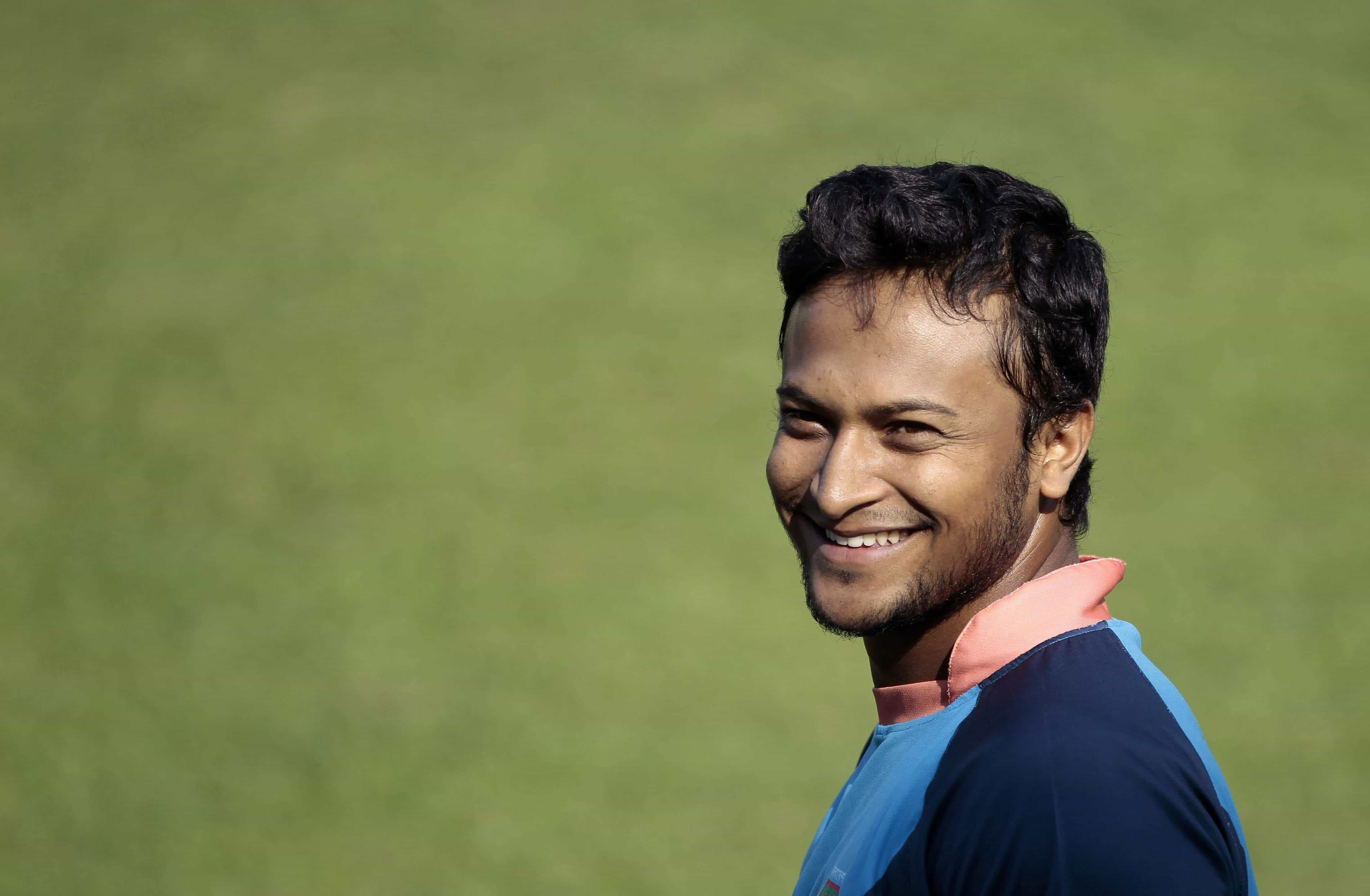 A dynamic all rounder, and someone who by virtue of his natural turn and variations poses a lot of questions at the batsmen, there's honestly nothing that Hasan can't do. When he is not contributing through luscious hits, especially over long on and mid wicket regions, he's always chipping in with wickets or attempting to curb scoring rates. And when he does none of that, his mere electric presence on the field lifts the side in preparing it for greater glories.
| | | | | | | | | | |
| --- | --- | --- | --- | --- | --- | --- | --- | --- | --- |
| Matches | Runs | Average | Best | 50s | 100s | Strike rate | Wickets | Best | Eco |
| 43 | 498 | 21 | 66 | 2 | | 130 | 43 | 3/17 | 7 |
Shikhar Dhawan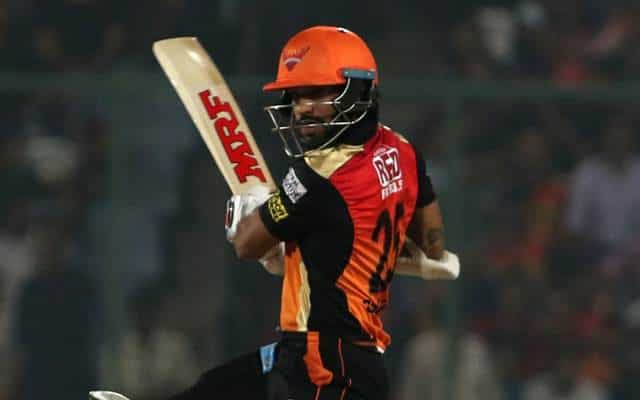 Gabbar he might be called for fun but there are few sites in international cricket that bring so much joy and grace to the game as a quintessential Dhawan square drive. A flair player and someone who's gifted with the uniqueness of both scoring beautifully and through attacking stroke-play, it's a joy to watch Dhawan. Having the handy advantage of playing on home conditions, with a wealth of experience already under his belt in the IPL, he could be an ideal foil to Williamson's batting. But it remains to be seen who would open alongside Shikhar Dhawan in the absence of an embattled David Warner.
| | | | | | |
| --- | --- | --- | --- | --- | --- |
| Matches | Runs | Average | Best | 50s | Strike rate |
| 126 | 3561 | 32 | 95 | 28 | 121 |
Carlos Brathwaite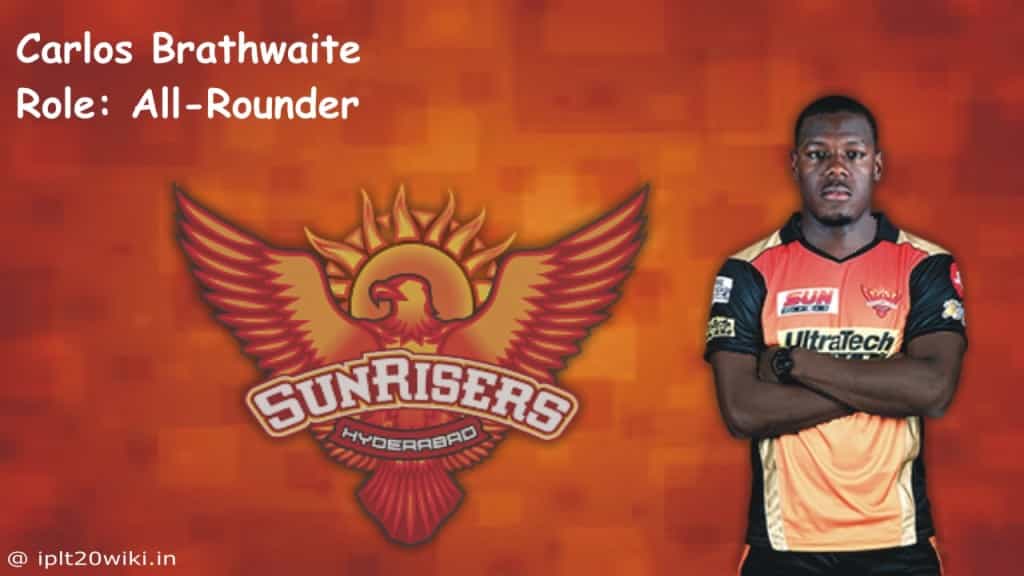 At first thoughts, it might surprise you up a bit to find that Brathwaite was bought in for a whopping 2 crore by the Hyderabad side. This is typically when you read his IPL score column, that doesn't even reveal 100 runs. But when you breakdown the mighty right-hander's game further- understanding his abilities to send balls flying into the stands with a minor flex of his muscles and the ability to pitch in with a few useful overs, you immediately understand Brathwaite's importance to any side.
| | | | | | | | | | |
| --- | --- | --- | --- | --- | --- | --- | --- | --- | --- |
| Matches | Runs | Best | Strike rate | 50s | Average | Wickets | Best | Eco | 4-for's |
| 10 | 95 | 34 | 179 | – | 11 | 8 | 3/47 | 8.7 | – |
Having only had little playing experience in his short stint with Delhi, Brathwaite would be hoping to deliver something extra special-