Easily the most charismatic team in the entire outlay of the celebrated IPL, the Royal Challengers Bangalore owe their fame and following to their firebrand style of playing cricket. They are passionate. They are driven and they compete till the last ball of a fiery contest has been bowled, without giving up fight.
Spurred by the past exploits of their famous quadrupling figure- Shane Watson, AB De Villiers, Chris Gayle and Virat Kohi- the Royal Challengers Bangalore have won hearts, major contests but not a single crown title ever since competing for a decade in the IPL.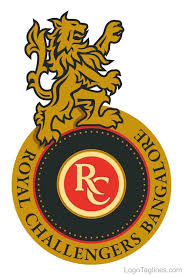 It's the strange and somewhat baffling case of a scholarly student who hasn't been able to secure his graduate degree. But even in this scenario, their fans haven't lost interest or the passion with which they celebrate everything- whether it's a dashing Kohli boundary, a skirmish toward the end by Sarfaraz Khan or their impassioned cheerleaders' dance.
Truth be told, there's this flash of brilliance and a very raw power about the Royal Challengers Bangalore's game. It is a facet that draws fans to the edge of their seats in the pursuit of their unbridled enthusiasm and support of Bangalore's crowd-favourite cricketing team. The RCB have also made a notorious habit of reaching the final stages of the IPL and then losing the cool and balance they so avidly exhibit in the preliminary stages of the competition.
So as the 2018 season approaches faster than the changing vagaries of time, their fans' hearts will once again face the indomitable question. Can the Royal Challengers Bangalore undo their jaded history and put their name against the title winners of the IPL? That is a facet that only time can unfold in the coming days.
But before that, it's important to understand some interesting names amid the talent pool that have the power to lift RCB to a possible triumph this season
Virat Kohli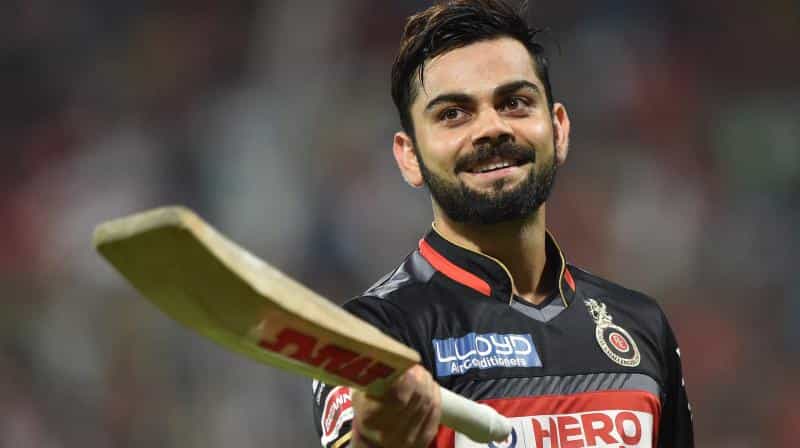 The math surrounding Virat Kohli is a fairly easy one. You put him in midst of any captivating or lackluster contest and Kohli's bat will ooze fire. Runs = Virat Kohli. No rocket science. He's proved this effervescently even in the IPL when in 2016 he topped the run charts for the famous T20 cricketing franchise in India and overtook giant names in the process, two of which are renowned hitters from his own unit: Chris Gayle and AB De Villiers.
Now, once again the captain of a newly structured unit, boasting of some promising names, it remains to be seen whether Kohli can keep his cool and his men together as they attempt to chase stars.
| | | | | | |
| --- | --- | --- | --- | --- | --- |
| Matches | Runs | Best | 50s | 100s | Strike rate |
| 149 | 4418 | 113 | 30 | 4 | 130 |
Brendon McCullum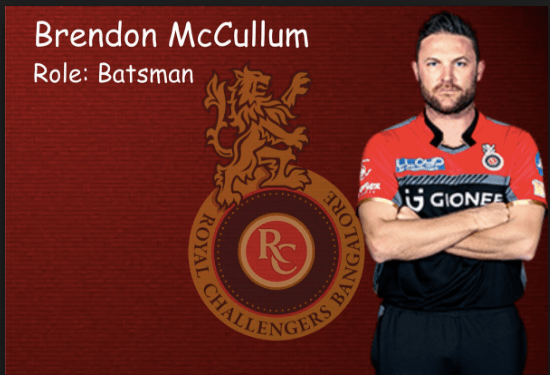 There's quite literally one superstar from the faraway land called New Zealand. Some famously call him Baz, others have their own monikers. But suffice to say that there aren't many swashbucklers like McCullum. On his day, he can rip apart any line-up, regardless of track of nature of contest. He's done that time and again for his past stints with Chennai Super Kings as well as Gujarat Lions. This time, he's playing for none of them and having faced plenty of experienced and newbies in IPL, it might just help McCullum's game to fire some blistering cannons for the Royal Challengers Bangalore.
| | | | | | |
| --- | --- | --- | --- | --- | --- |
| Matches | Runs | Best | 50s | 100s | Strike rate |
| 103 | 2753 | 158 | 13 | 2 | 131 |
Tim Southee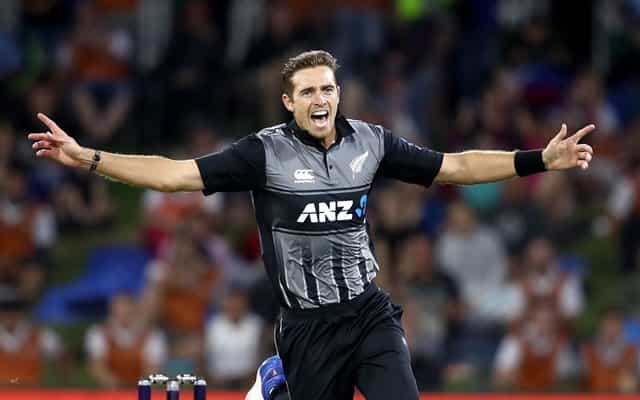 New Zealand have been in peak home throughout their cricketing summer. First up, they smashed West Indies to smithereens. Next up they thundered in the tri-series including England and Australia and are now, busy making lightwork of the touring England in Tests. But throughout their sensational summer campaign, the quiet and studiously focused Tim Southee has been among the wickets. The perfect foil to Trent Boult, who's also played the IPL, Southee had a fine stint with Rajasthan who are now back. He would provide all possible experience he can to Virat's Royal Challengers Bangalore in giving them flair and firepower with the ball.
| | | | | | |
| --- | --- | --- | --- | --- | --- |
| Matches | Wickets | Best bowling | Four-for's | Eco | Strike rate |
| 29 | 22 | 3/24 | – | 8.3 | 30 |
Yuzvendra Chahal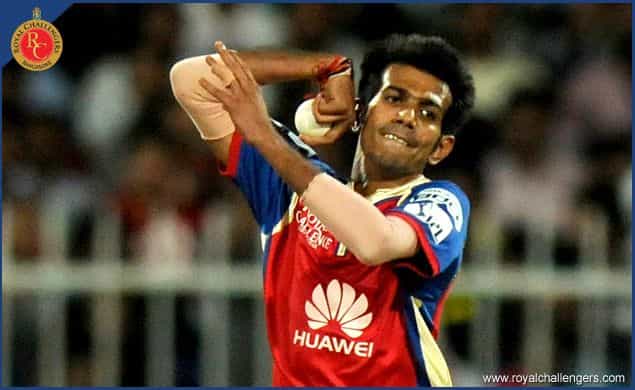 Few bring such importance to the game as Yuzvendra Chahal does. A dainty figure but someone bustling with enthusiasm and uncontrollable zeal for the game, particularly on the T20 pitch, Chahal is a busy man. His wristy spinners bowled with clever variation and a near perfect combination of deception and alacrity make him second to none in being a top match performer for the RCB. Since he's played a lot of games for the said outfit already, Chahal would be all set to give his all, once again in helping his team aim for the glory.
| | | | | | |
| --- | --- | --- | --- | --- | --- |
| Matches | Wickets | Best bowling | Four-for's | Eco | Strike rate |
| 56 | 70 | 4/25 | 1 | 7.9 | 17 |
AB De Villiers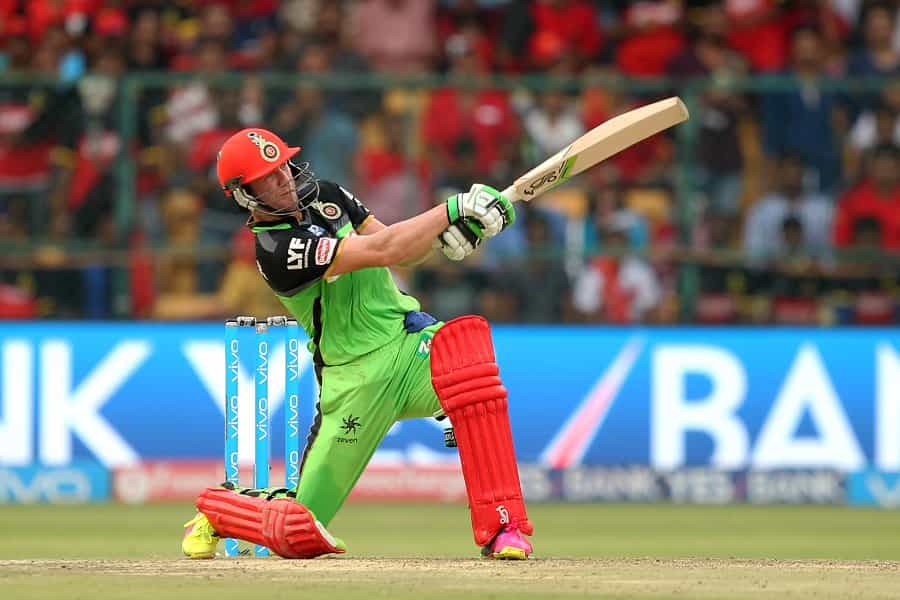 There are few sites in world cricket that match the flawless beauty and splendid sense of exhibitionism when an AB De Villiers middles one from the meat of his bat. An incredible towering figure, someone who's been warmly embraced by a cricket hungry India, De Villiers is Virat Kohli's frontman in his daring attempts to push RCB's opponents to their back-foot. But can AB deliver this time around? On current form- 1 Test hundred and 3 fifties- against Australia, there hardly seems to be a doubt about the vein of form he's been in.
| | | | | | |
| --- | --- | --- | --- | --- | --- |
| Matches | Runs | Best | 50s | 100s | Strike rate |
| 118 | 3473 | 133 | 22 | 3 | 148 |