Across the star-studded pantheon of contemporary English cricketers, responsible for lifting the World Cup, where do you place Eoin Morgan? What are the best moments of Eoin Morgan's career?
Left-handers, as they say, bring a certain elegance and panache to the game. You remember Sir David Gower for the magnificent off drives. You revere Brian Charles Lara for being Cricket's fiery comet, for bringing a sense of elegance to the game hitherto unseen. Dravid couldn't have possibly said it better when he declared Ganguly is the "Lord of the off drive!" But what about Eoin Morgan?
Not revered as an elegant batsman, perhaps one of the things that mark Eoin Morgan's cricket differently is his playing style. Not a guy who raises the aesthetic value of the art of batting, Morgan's best-known as an attacking batsman. He might start a few innings rather sedately, taking time to get off the mark even, but once he gets going, Morgan is a tough nut to crack and a hard man to dislodge.
Perhaps what doesn't occur to most of us is that the first that he wielded a bat was well over a decade back, marking his ODI debut back in 2007. Thus far, he's the only current serving English cricketer to have represented two different countries in a world cup.
Eoin Morgan may not immediately engage in lofted strokes like a Hales. He may not plod on the cricket field like a Jason Roy. His batting might not echo the class that we've come to identify with Joe Root. Yet, the charismatic left-hander remains a bit of an enigma in a star-studded English line-up, camouflaged by the big stars in an English side that often hijack all the attention. And maybe, his silent attacking ways are what have heightened the expectation to witness some carnage down the lower order, Morgan's choicest position from which to open fire on England's opponents!
Perhaps, he's Andrew Strauss with a heavily attacking streak. One wonders, whether it would be wrong to hail him as England's Sanath Jayasuriya?
Let's visit the best moments of Eoin Morgan's career:
Eoin Morgan made English Captain- 2015
It was back in 2015, nearly half a decade back in time, a period of cricketing history where his side seemed anything but a world cup winning unit that Eoin Morgan was made the captain of the English side.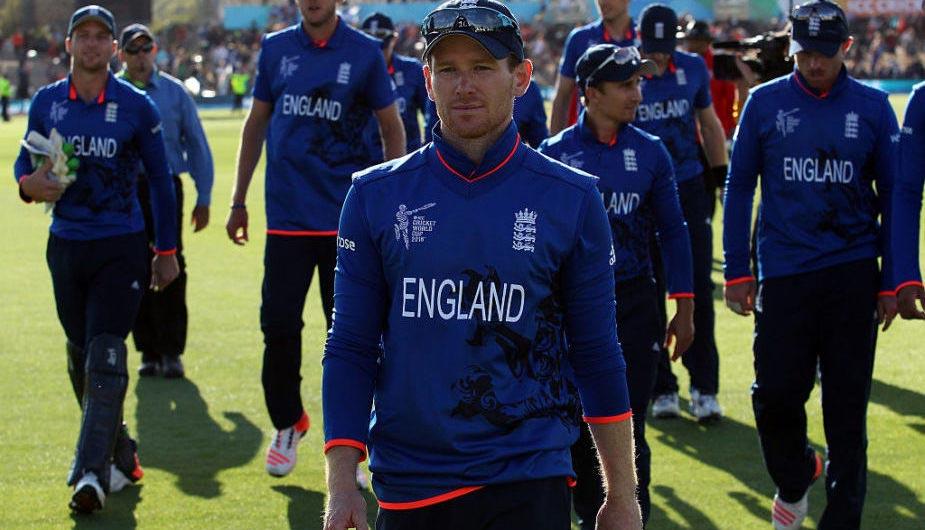 Arguably, it was a dark date with cricketing history as Morgan immediately endured one of the most controversial moments of his captaincy journey, England knocked out early on in the tournament held in Australia and New Zealand.
But he would march toward constant improvements thereafter and today, we can see where English cricket stands in the limited-overs format.
England reaching the highest ever ODI score under Morgan's captaincy
Something one can't ever take away from Eoin Morgan is the fact that it was under his watch that England posted the highest-ever team total achieved in 2018 with Australia slaughtered like hapless lambs.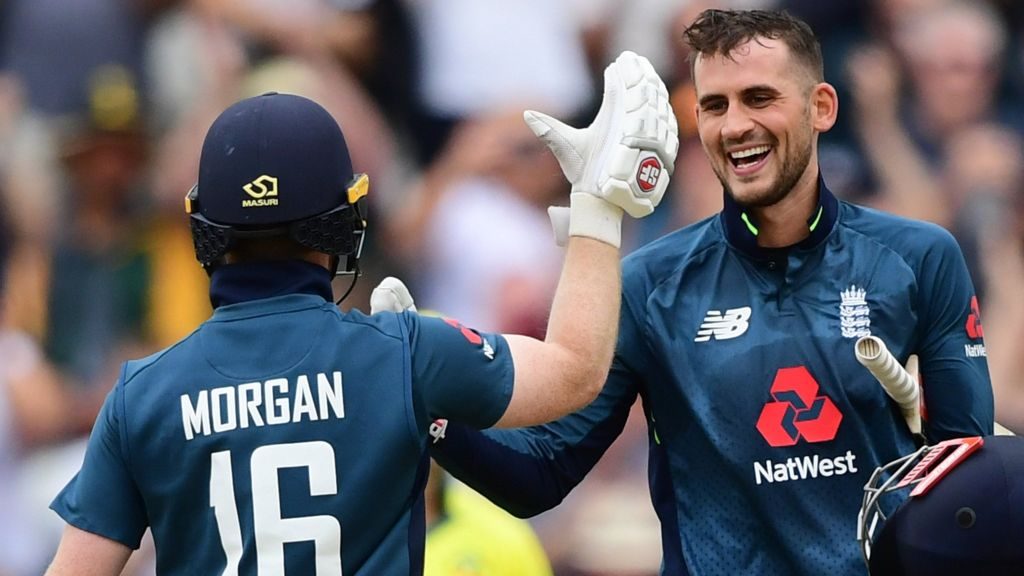 In England's modern-playing history, it appears that Trent Bridge is the Queen's cricket-playing side's fortress. In an utterly one-sided ODI series contested between the touring Australians and their English counterparts, England blasted their way to an impregnable and undefeatable 481. Captain Morgan's own contribution to this score was a valuable 67.
Eoin Morgan playing a captain's knock of 148 against Afghanistan WC 2019
If anyone wanted to see what an in-form Eoin Morgan could achieve in 50-over cricket's greatest show-stopping series- the World Cup- then perhaps browsing through the World cup game against Afghanistan, contested earlier in 2019, would serve a healthy example.
Morgan reached his career-best score of 148 as he carved all Afghan bowlers to all parts of the Old Trafford in clinical destruction of a novice cricketing outfit in a format where it seemed the Afghans had encountered a devil with the bat.
The inning will be long considered as a hundred of a very high class and among the best moments of Eoin Morgan's career.
Striking 17 sixes, the most ever by any batsman in a single ODI knock
He was uncontrollable, he was attacking, he was purely in his elements.
If there's a knock by the dashing left-hander that both critics and commentators would admire for times to come then it would have to be his brilliant maiden century against Afghanistan.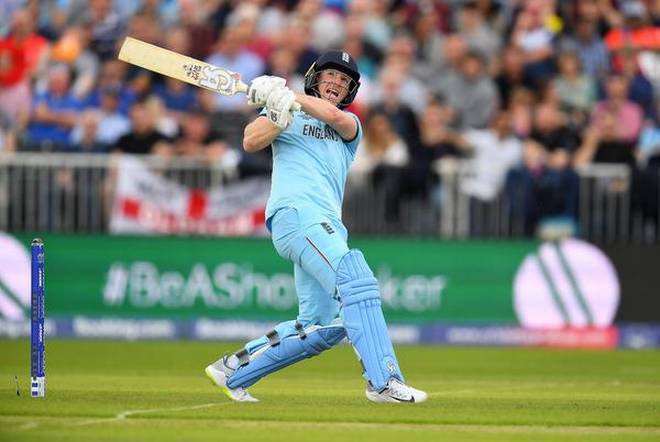 As Eoin Morgan struck 17 sixes on his way to a brilliant 148, the thirteenth ODI ton of his memorable career, he made way into the record books for times to come.
It remains as to which batsman in the contemporary structure of the game can go past the brilliant feat of scoring so many sixes. Not even the likes of Gayle, Kohli, Sharma or de Villiers have achieved such a legendary feat.
| | | | | | | | |
| --- | --- | --- | --- | --- | --- | --- | --- |
| Player | Runs | Balls | 4s | 6s | Opposition | Ground | Match Date |
| Eoin Morgan | 148 | 71 | 4 | 17 | Afghanistan | Old Trafford | 18 June 2019 |
| RG Sharma | 209 | 158 | 12 | 16 | Australia | Bengaluru | 2 Nov 2013 |
| AB de Villiers | 149 | 44 | 9 | 16 | West Indies | Johannesburg | 18 Jan 2015 |
| CH Gayle | 215 | 147 | 10 | 16 | Zimbabwe | Canberra | 24 Feb 2015 |
| SR Watson | 185* | 96 | 15 | 15 | Bangladesh | Dhaka | 11 Apr 2011 |
England becoming the world champions under his watch
Perhaps the one thing that England and their cricket-loving fans will most love about Morgan's outstanding leadership is that it was on his watch that Her Majesty's talented cricketers finally broke a long-standing jinx and won the most eminent cricketing tournament ever, the World Cup. And Morgan's own contribution to this record-breaking feat was nothing less than extraordinary, the left-hander blazing a trail that many would love to follow. His 148, a heroic knock against Afghanistan would be an implicit feature of this outstanding feat that England achieved in the mid of 2019.
This century shall forever remain one of the best moments of Eoin Morgan's career ever!